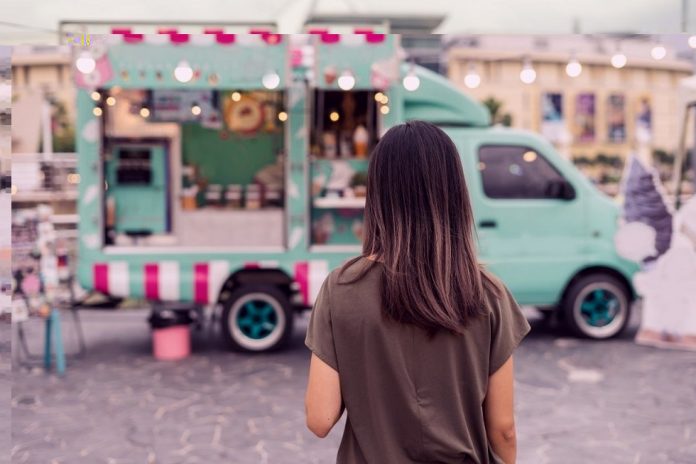 The speedy services that online businesses provide are unparalleled. You can have a pizza delivered to you within 15 minutes while enjoying a blockbuster movie on your smart TV. Unfortunately, these online services tend to replace physical, mobile businesses in our minds. However, mobile businesses have their place.
In fact, they offer benefits that online businesses just can't match, like proximity and around-the-clock availability. In this article, we'll review ten lucrative businesses that thrive on moving between neighborhoods. We'll also review success strategies for these mobile businesses.
Mobile detailing
Mobile detailing is a hands-on business idea. Simply put, you clean people's cars using nothing but soap, water, and some elbow grease. Even though large car washes are all over the country, not everyone lives close to one. Washing cars is a great way to make a fair wage. Because most people are unwilling to do it themselves, you're going to make some cash.
You can step things up by offering your service to car dealerships and rental fleet owners. The more cars they have, the bigger your potential earnings.
Graffiti removal service
A business like this will thrive more in some neighborhoods than others. You can capitalize on communities where street art is becoming more of a nuisance than a form of expression. Graffiti removal is a relatively straightforward process. All you really need are the right products. Most people aren't willing to go through the trouble, but you are.
You can offer to remove graffiti from walls, windows, vehicles, and even floors. You may get the most patronage from commercial businesses and storefronts that have a reputation to protect.
Pet grooming
You know there's a demand for this service because 85 million Americans, or 67% of American homes, own a pet. Even more good news is that most people don't have the time or expertise to groom their pets. Unless they enter them in pet shows, a simple bath is enough.
Offering pet grooming services hits a small but critical niche. It's great for your customers because they don't have to walk great distances to find good care for the pets. Because you're readily available, you'll also benefit from referrals and repeat business.
Food provider
Food trucks and snack carts have been around forever. They seem to be an integral part of our community and aren't showing any signs of slowing down. Instead of diving into this heavily competitive world, consider a small but potent pivot — specialty foods. Owning a food truck that only sells unique and uncommon foods will carve out a niche for you.
Your offer could be based on an old family recipe or a need that no one is paying attention to. The important thing is to have an irresistible offering and a receptive audience.
Mobile locksmith
A mobile locksmith business requires a slightly different approach from the ones listed above. You may not have a defined daily route. Instead, you need to be available 24/7 and be one call away. Nobody knows when they're going to lose their keys or accidentally get locked out of their houses. But then, you can bet they will.
All you need are your skills, a van, and some tools ready to go. Advertise by leaving posters of your service around the neighborhoods you cover. Make sure they are easily accessible, so people can reach you when they need them the most. You'll also have to be proactive since you're actively competing with other locksmiths in the area.
Produce stands
Large stores offer expansive produce sections with lots to choose from. Likewise, farmer's markets are sprinkled around the country, and they provide farm-fresh produce at competitive prices. But then, there's a significant chunk of the population who don't enjoy these benefits. They may be too busy to go out of their way to grocery shop.
That's where you come in. By bringing the produce to the neighborhoods, you make it easier for them to buy. What's more, they will start expecting you after a while, preparing their lists and budgets. Taking the product to the people can be a very lucrative business deal for you.
Florist
Florists provide a service that most online businesses can't match. They offer flowers that help us communicate messages when words fail us. Whether you're trying to express love or offer condolences for a loss, flowers can be the perfect message. That's why mobile flower businesses are so important.
With a mobile flower business, you can reach people in different neighborhoods with your products. Besides increasing your potential customers, it also eliminates one of the biggest challenges of operating a florist shop. If you can reach more people, the chances are high that you'll clear your goods that much faster.
Mobile personal trainers
Mobile personal trainers fulfill the wish of most people who are looking to get in shape. Time is one of the biggest obstacles to a gym commitment for most people. By taking the training to them, you're giving people the chance to achieve their fitness goals.
As a mobile personal trainer, you'll need versatility with workout routines and improvised equipment. Most people won't have weights or treadmills in their home, and it will fall to you to make it work.
Lawn care
Mowing lawns and pulling weeds isn't just a summer job reserved for young adults. Many people prefer to hire competent help for delicate tasks like tending to a garden, watering flowers, and others. This idea works best if you live in the right neighborhood.
The advantage of a mobile lawn care service is that it advertises for you. The perfectly manicured lawn draws attention and raises questions. Once everyone knows that you're responsible for the green masterpiece, they'll seek to hire you. You can also offer to care for residential and vacation homes while the owners are away. That way, they don't come back to a jungle home.
Mobile cleaning service
For most people, hiring cleaning professionals a few times a month is more affordable than a full-time janitor. Fortunately, a mobile service allows you to work with several clients at any given time.
Ideal customers for a mobile cleaning service include homes, offices, and institutional buildings. Cleaning service has been around for a while, so you may face some competition. Research into how much competition there is in your area and what their rates are. You may also beat them out with better service.
5 Tips for Starting and Running a Successful Mobile Service
Buy the right vehicle.
Not all trucks are the same. A mobile truck can set you back with up to $250,000. You need to get it right the first time. Some of the things to consider are:
The size of the vehicle
Maintenance
Age and mileage
It may also be helpful to seek advice from business owners in your line of work.
Perform extensive research.
% AUnless you already live in the neighborhood, consider doing tons of research before you ever purchase your first asset. Common things to look out for are favorite neighborhood pet sitters and beloved food truck services. Competing with a neighborhood favorite is an uphill climb, and your resources may be better spent in niche markets.
Curate your menu.
This tip applies mostly to owners of food trucks. Your menu should depend on several factors, including the location, potential customers' demographics, and even the area's restaurants. When creating your menu, you should also consider the time of day you'll be making your rounds. There are bad choices, like selling ice cream in the cold evening, and subtle ones, like selling large meals for breakfast.
Focus on building neighborhood relationships.
These days, every service we need is a few clicks away. What's more, large national brands drive down prices and make it harder for neighborhood businesses to stay open. Customers often continue to patronize local business owners because they feel a sense of kinship. If you want to keep your customers, you'll need to build and maintain strong relationships and be a part of the community.
Get creative with your marketing.
Marketing is one of the best ways to maximize your business' success. Create an innovative marketing strategy that focuses on raising awareness about your business and highlighting your offers. Consider online tactics like Facebook and Instagram ads. Optimizing your website and content for SEO is also an effective approach.
If you use a truck, consider using it as an advertising medium. Use all that free ad space to display your offerings. Use vivid colors and captivating graphics to get people's attention. With a large enough truck, you could even get some large format prints (https://www.craftsmenind.com/large-format-printing). The thing to remember is, marketing is an ongoing process that evolves, so be sure to switch things up based on past successes.