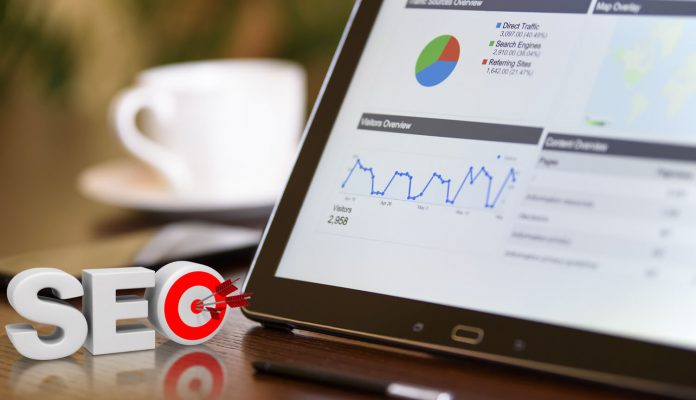 In 2021, website and ranking determine where a business stands in the competition. In this age of the Internet, many customers depend on the Internet to find and fulfil their needs. The old days when business ads on newspapers used to attract customers are long gone. Nowadays, every business needs to be on top of search results to gain new customers. If you want new customers for your business online, you need an SEO agency.
What is SEO
SEO stands for 'Search Engine Optimization'. It is the process of optimizing and improving the quality and quantity of content available on a website in order to get better results leading to a better position on search engines. Better positions will drive more viewers to your business website, more viewers mean more potential customers. SEO is performed to get traffic coming to your website.
Why your business needs SEO
SEO is essential for all businesses. Google judges a website based on SEO. Depending on your SEO, search engines rank you web pages for a searched query. SEO is not just all about better content. There are many technical terms related to it such as Link Building, SERP, keyword optimization, website structure, and many more which is tough to handle single-handedly. Many businesses hire an SEO company and content writers for their websites.
Here are the best 10 reasons why your business needs SEO in 2021:
1. SEO is cost-effective
Top companies spend huge amounts of money to drive paid traffic to their websites. Ads are another way these competitive companies gain their views. But, if your business has a tight budget, then SEO is the best way to drive quality traffic to your website. You can optimize your website on your own but it is difficult to rank websites on your own. You can hire an SEO agency even with a tight-budget and drive potential customers to your website.
2. Search Engine ranks matters to Users
Let's be honest, nobody checks the second page when they search for anything online. Your content only matters if it is on the first page. Users trust rankings and always open the top links. Users rarely go to the second page their query is not answered in the first. With SEO, you will be able to rank your site pages higher in an effective manner.
3. SEO improves user's experience
With every update, Google focuses more on the user's experience. If your site answers user's query correctly, it will see an improvement in its rankings. But, if the users do not find their query answered, they will leave your site instantly which increases bounce rate. High bounce rate means visitors leave your webpage quickly. Google notices these things and hurts your ranking. SEO helps you prevent this from happening by improving user experience.
4. SEO is a long-term planning
Just by implementing SEO, your business site won't start getting loads of traffic. SEO is a long-term strategy. For results to appear, it will take anywhere between six months to a year. It is totally worth waiting for that long time. If done right, results will stay strong for a long time. If your business aims for the long run, SEO is one of the best things it can do at an early stage. Hire a data driven SEO agency to perform the best SEO practices on your business website.
5. Generate organic traffic with SEO
Organic traffic is the biggest source of traffic on the internet. A huge portion of traffic generated by a website comes from organic traffic. But, how do you generate organic traffic? By doing SEO.
Promoting your business online on Facebook, Instagram and other social media platform isn't enough to bring your site huge traffic. Optimizing your website is the best way to bring organic content to your website. Organic source of traffic works for a long time.
6. Customers check online before purchasing
Customers before buying anything tends to online research about the product first. Let's say a potential customer searches for an item online, and X site has a higher rank than yours for that searched item. Chances of that user going to X site is quite high compared to you and, thus, you end up losing a potential customer. SEO helps you rank higher and drive more potential customers to your website. A competitor outranking you means they are taking your customers away.
7. SEO is a better option compared to paid Ads
If you are thinking of running paid Ads for your business, then straight away throw that plan away. Paid Ads are not worth it when you can just do SEO in a much cost-effective way. Paid ads do not even produce a profit in a long run. Though they generate quick traffic, the traffic is not always quality traffic. Whereas SEO takes time but it brings quality original traffic for a long term of time.
8. Local SEO can help bring more traffic
If your business is localized to only a certain region(such as City or Country), then local SEO is an amazing way to bring local customers to your website. You want to rank for local queries people search online, by optimizing your site for a specific region-based search query, you can rank higher than the competitors.
If your business is targeted at consumers from a foreign region, then try to get help from an international SEO company. They are experts in ranking websites in foreign countries.
9. Beat the competition with SEO
Outranking your competitors online will let you stay at the top of the competition. Optimizing your website will improve its rank and drive more traffic. With this, more customers will know about your business first. This is why hiring an SEO agency is profit because you get more customers.
10. SEO is an investment
No business can survive in this competitive world without any investment. When it comes to websites, SEO is one of the best investments you can make for it. It may not start showing you results right after you do it, but, after 6-12 months, you will start getting organic traffic.
SEO is an investment you can for your business website to get amazing results in the future. If you are going to invest in SEO, then choose an SEO agency like https://delante.co/ which is worth your money.
Final Words
If you plan to see your business work out in the future, then present is the best time you have. Optimize your website to get more traffic, customers and beat the competition. SEO is powerful and it can do wonders if applied the right way. Hiring an SEO company will guarantee that your website ranks at the first page.