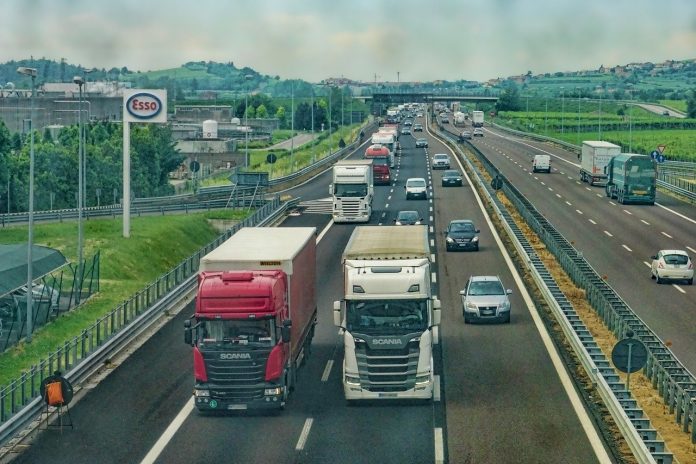 The trucking industry is a fast-growing sector in the United States of America. More than 1.2 million trucking companies operate in America, and most of them have small fleets. Most manufacturers in America depend on trucks to transport 73% of the weight transported every year. However, competition in this business is very cutthroat. Almost 33.8 million trucks are driving on highways, and more than 7.4 million Americans work as truckers.
Running a successful trucking business, or anything transportation business for that matter, is not just about driving well or choosing the best route for your fleet. Many factors drive efficiency. As a business owner, you must make smart business decisions to get the best return on your investments.
Below, we will list ten tips to steer your transportation business on the highway to success.
1. Select your niche industry:
As mentioned previously, there is a lot of competition in the trucking sector. Most of these businesses offer cheap rates and excellent customer service to their clients. Therefore they get all the better paying loads. Furthermore, it is almost impossible to convert direct shippers into regular customers without the help of brokers. But, all is not lost. Since the trucking portfolio is vast, there is a lot of growth in other niche sectors. Reefers are perhaps the best niche market for new operators. The work is consistent, and you can easily find shippers. Do not worry about drivers in recessions since reefers are recession-proof. It is better to begin work within a niche industry instead of looking for opportunities in the dry goods transportation business.
2. Integrate technology:
Every business can benefit from the integration of modern technology. In the logistics industry, tech integration is vital for survival. Many software programs in the market can not only reduce your workload, but they can also make your company more productive. For example, a mileage tracker can significantly simplify calculating distance traveled and fuel consumed. This will help to reduce manual errors and enhance business efficiency. You can integrate cloud storage to make all your time logs accessible anywhere, anytime.
3. Work on employee relations:
Every business is as good as the people who work there. So, you must not only hire skilled drivers but also train them to be the best. Hire highly motivated team players who can foster growth. A good employee can also drive sales and profitability. Most drivers come in contact with a lot of clients. But, they are unable to turn a potential client into a profitable one without the proper training. Empower your drivers to market the business to improve profitability across the board. Give them marketing material and provide incentives for new orders for sustainable growth. More importantly, treat them like humans and not a dispensable business asset.
4. Use Social Media:
Nowadays, people find solutions to their problems through the internet. And a problem related to transportation is no different. If you are not optimizing your online activity, then you are missing out on a fantastic opportunity to expand your clientele. An online presence can also improve the return on investment and boost brand awareness. Engaging content can also attract new customers to your page. Social media platforms such as LinkedIn help in recruitment since it puts professionals in touch with employers. Social media has a lot of potential as it is an excellent channel for B2B marketing and business development.
5. Work on essential costing factors:
A business can neither have too high rates nor too low. Therefore you must charge your clients the 'right' rate per mile. You can either calculate it on your own or use an online tool to do the work for you. But like we said, incorporating tech into our business will help. These online tools also make filing your taxes easier come tax season. Another cost to factor in when considering your rates is your fuel buying strategy. Most businesses buy their fuel according to the lowest pump price. However, this is a flawed strategy since truck drivers have to be mindful of taxes as well. Therefore, you should buy fuel that has the right base price to improve the profit margin.
6. Know how to calculate your profit correctly:
Businesses need to be profitable to grow. But how can you tell whether you are making a profit or not? Calculate your operating costs, and you will find out! There are two types of expenses in any business; the fixed cost and the variable cost. The fixed cost remains constant regardless of how much your drivers travel. So, your insurance premiums, permits, and maintenance costs come in the fixed cost. In contrast, the variable cost depends on the number of miles driven per month. Once you subtract your variable and fixed expenses from your total sales, you will be able to know the profit you earn. Sounds simple, but trust us, it isn't!
7. Invest smartly in equipment:
Equipment costs can sometimes be high for transportation businesses since most vehicles are expensive. A logistics company needs a lot of specialized equipment to operate successfully. But, many business owners often waste money by buying the most expensive things on the market. Your business does not need the latest equipment to turn a profit. However, cutting costs can also be detrimental to your business if you make the wrong choice. Therefore you must plan things when buying a fleet for your business. As a general tip, if it's used and still in good working condition, it's a decent investment.
8. Keep yourself updated:
Like all industries, the transport business is also evolving at an exponential rate. Every year, new technology and innovation emerge that shapes the future of the sector. Furthermore, legislatures pass new laws to regulate the movement of goods across borders. For example, the legislature recently passed the Electronic Logging Device mandate making it mandatory for truck drivers to log their hours of service electronically. Failure to do so would result in penalties. With the trucking sector rapidly evolving, it is vital to keep oneself abreast of the latest news.
9. Give quality customer service:
A successful business needs to have excellent customer service. Your customers must be able to rely on you to deliver their goods on time. And since most truckers work under strict time restraints, it can be impossible to keep tempers low. A business with courteous and professional staff will be high on everyone's list.
Conclusion
The competition in the transportation industry is nothing short of cutthroat, and market leaders try to create a monopoly. Therefore, newcomers in the field can find it tricky to make their mark. However, with a well-thought strategy and hard work, business owners can carve out a lasting presence and beat even the most experienced service providers by miles. Do you have it in you?