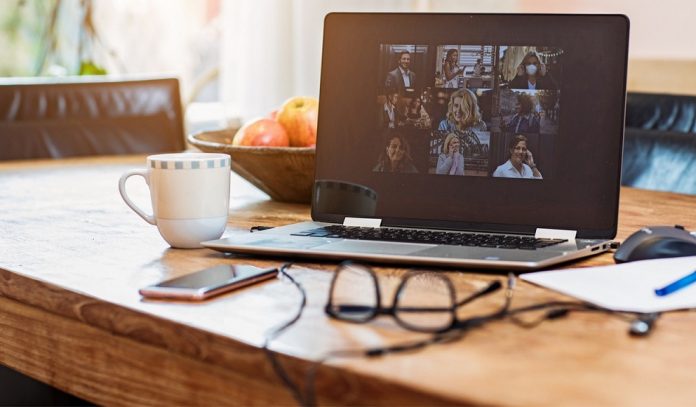 With this recent pandemic revolutionizing the workforce sector, more CPA firms are now looking for remote work options. While working remotely carries its benefits, firms must have proper tools before going for the online basis of working.
Here is the list of tools needed for working remotely:
 1) Hardware
When you are working remotely, the majority of things become technology-driven. To maximize your potential, you must have an up-to-date hardware setup. Your desktop or laptop should be loaded with specifications that are compatible with the latest available software.
Also, for having effective communication with your co-workers, quality webcams and headphones are a must.
Another crucial thing for working remotely is a speedy and reliable internet connection. Since all the things will be handled via the internet, it becomes necessary to have a good internet connection.
A poor internet connection results in limited efficiency, delays in data transfer, ineffective communication with your co-workers, and decreased productivity. Apart from having a service provider that provides you with the desired speed, there are various other options for speeding your internet connection.
Routers and wifi-extenders are great hardware tools for increasing the range and speed for your connection.
 2) Communication
Accounting operations involve handling an enormous and complex database. Sometimes, a team of accountants may collaborate to work on a project, or data should be modified as per a client's needs. Hence, it is essential to have active communication with your clients and co-workers.
Quality headphones and webcams offer better sound output and clearer visibility, allowing coherent transmission.
For video conferencing, premium software like Microsoft Teams, Zoom, Google Meet, and Skype are readily available. They are easy to set up and use.
For sharing files, you can use Sharefile, Dropbox, Google Drive, WeTransfer for file-sharing operations. With WeTransfer, you can transfer up to 2 GB of the data without signing up. All you need to do is visit their website, upload the file, and share the link with your team.
You can set up chats and communicate freely with your fellow workers using Slack, Chanty, Discord, and Mattermost. Using Slack, you can create different channels for enabling sorted communication and avoiding unnecessary confusion. It also has an in-built screen sharing option, further improving communication between you and your team.
  3) Security
Data is one of the most valuable assets for CPA firms. They deal with sensitive financial information, whose unlawful disclosure can harm their client's well being. It can make them vulnerable to financial fraud and also damage the firm's reputation. However, working remotely makes you vulnerable to various online threats and data theft risks.
You can opt for multiple cybersecurity options to boost your data protection measures and secure your data. If you are storing data locally, you can encrypt hard drives using encryption tools like Windows' BitLocker, Mac OS X's FileVault, and TrueCrypt.
You can also manually encrypt your important files with file encryption tools like Sensiguard, Veracrypt, and AxCrypt. So, even if someone manages to break into your system, they won't be able to access your files without the password. You can also use Dropbox, Google Drive, and OneNote for remotely storing your data. And, since they are cloud-based services, they have additional security measures.
For more security options, you can use VPNs, enable two-factor verification, and install antivirus software.
 4) Cloud Accounting
Cloud accounting is one of the most significant technological breakthroughs in the accounting industry. It has allowed many businesses to expand and grow well. Accounting software like QuickBooks can be easily hosted on the cloud, enhancing its functionality.
Cloud accounting offers various beneficial advantages. Since the cloud is innately designed to be accessible from anywhere, it has significantly improved accessibility. With a web browser, a steady internet connection, and authorized access, you can access your data from anywhere, anytime.
This is a highly useful feature, primarily when you work from home or want remote access. Also, it is very cost-effective as one doesn't have to set up their own IT infrastructure. You have to pay a monthly subscription fee, and the rest is taken care of by your hosting provider. It offers enterprise-level data security, easy data backups, and flexible scalability. In short, it is an all in one work from home package.
 5) Creating An Office-like Environment
One of the biggest challenges while working from home or remotely is the absence of an office environment. Working in-person in the office has its perks. It allows for proper workflow management, better task scheduling, and productive brainstorming sessions.
However, with innovative software development, it has become possible to recreate the same office environment remotely and reinvent your working experience.
Workflow management is one of the essential aspects of any business. Proper workflow management results in timely project completion, increased efficiency, and better accuracy. With various workflow management tools like Uku, Silverfin, Trello, and Asana, you can assign tasks, set deadlines, and assess performance.
For efficient time management, you can use Scoro, Harvest, Beebole, and Toggl. And if you are missing those whiteboard meetings where you brainstormed ideas together with your team, then you can use Miro, Stormboard, Limnu, etc. for online board meetings. Also, you can easily schedule meetings, organize webinars, and assign appointments with Calendly.
 6) Managing Your Business Activity
Managing a business is no child's play. Various factors dramatically affect the progress of your business. Hence, it is crucial to manage business activity and plan accordingly carefully.
Handling customer queries, managing finances, processing payrolls, and promoting your business: these are some of the essential business activities. And with the right tools, you can easily manage them.
For managing your finances, one can use various accounting software like QuickBooks, and Sage. For managing customers remotely, one can use premium CRM software like Freshdesk, Hubspot CRM, and Hubstaff.
Freshdesk is an AI-driven solution that allows you to resolve customer issues and deliver quality customer service speedily. You can implement a cloud-based payroll system for faster and timely payments and use Officevibe to address their grievances and take reviews for your employees' needs. And, for social media management and marketing, you can go for MeetEdgar and Convertkit, respectively.
Conclusion
Maintaining communication, handling employees, and controlling business activity – With the right tools by your side, you can easily manage these tasks. Working remotely carries excellent advantages and is a tremendous cost-saving venture. All you need is a proper infrastructure that can cater to your organization's changing needs and adjust accordingly.