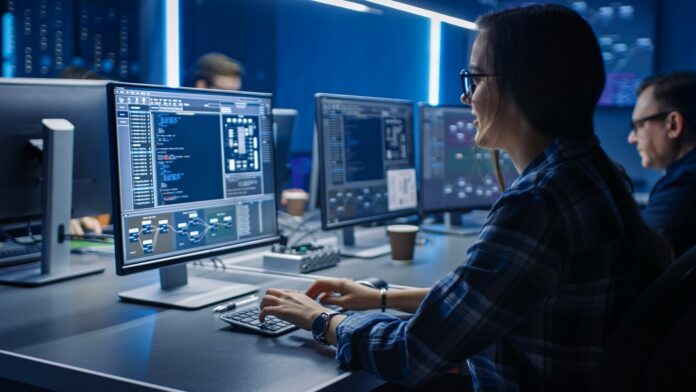 The advancement in technology has brought about many solutions in the way business is done today. Online banking transactions has become commonplace, for instance, whereas things were done differently some decades ago. However, technology has also created an opportunity for cybercriminals to launch their attacks. They can breach into your system and steal money or information without having to leave their computer screens. Cyber-attacks have cost millions of dollars to small and large corporations alike. For every business that wants to remain secure in cyberspace, having a budget that caters to the stepping up of online security is a priority.
Businesses have shifted to the online world. Technologies like cloud computing and networks rely on computer systems and other software for their processes. Cybercrimes are against businesses; thus, you dare not risk your business but ensure that it's secure. Online security agencies help businesses by giving them advice, managed services, and technology for Internet connection and security.
Investing in cyber security Brisbane for your business comes with myriad of benefits. Read below for some of these benefits:
1. Predict Cyber Threats 
As business operations are shifting from paperwork to computers, there is a surge of security challenges facing businesses each day. Programs developed by cyber attackers are invented each day. However, with effective cybersecurity services, you can receive top-notch solutions that can secure your business documents, assets, intellectual property, and personally identifiable information. Professionals in cybersecurity can give you foresight to predict any threats and show you how to block these. This ensures that your business operations continue without interruption.
2. Detect Cyberthreats 
Measures that predict threats like antiviruses are not entirely secure in keeping you safe from sophisticated attacks. Cybercriminals are effortlessly working to outwit existing security measures. Your workers may unknowingly download malicious software from the Internet that can be a security threat to your entire business.
Hiring a highly professional team can assist your business in mitigating such attacks. Security experts can lay down effective cybersecurity measures which your business can leverage for quick detection of malicious online attacks. Early detection, after all, is the first step in reinforcing your system.
3. Cost-Effective 
The cost of putting a comprehensive cybersecurity framework is always less than the cost of a potential online cyber-attack. For example, your business could be a bank that keeps the financial data of your customers. This data may be valued to the tune of billions of dollars. If the only security measure you have in place is a simple antivirus or a firewall, even a simple IT graduate can get into the bank's database and transfer money within minutes.
Many attackers target startups because they might not have tight online security. Budget may be a limiting factor. However, as a business entrepreneur, you need to regard the security of your business as an immediate essential from the onset. An attacker can erase all information from your database or sell it to your competitors at a very high price.
4. Network Security 
In case you don't have a protective technology for your business, you're always in danger of a cyber-attack together with your employees. The moment one of your employee's computers gets infected, it can attract an attack from malicious criminals. They can use this as an inroad into your business information. Infected computers may also fail to function properly or be completely shut down by the attacker. You can create employee cybersecurity awareness with the help of your IT team.
5. Customer Confidence 
Proving to your customers and clients that doing business with you is safe, inspires trust in your business. Thus, you can have repeated purchases of your products and services. People who might have been contemplating investing in your business may feel encouraged to go ahead and buy shares in your enterprise. No customer or prospective business partner would want to risk their finances where they can easily lose to cyber threats.
6. Cutting-Edge Cybersecurity Technology 
Some cybersecurity companies employ hit and trial methods to secure their clients online. However, getting managed online security services ensures that your business moves from the old ways. You'll no longer have a crude system that's prone and defenseless against cyber attackers. You can get two types of managed services in cybersecurity:
Conventional: These services are offered on your premises. The cybersecurity professionals use your office space where they keep watch over your business through highly advanced software and hardware solutions.
Cloud support: Your business is protected via cloud-based tools, console, and seamless integration that doesn't require any hardware.
Conclusion  
If haven't considered integrating cybersecurity solutions in your business, there are things that you can do to improve your business' online security. With the help of your IT security professionals, ensure that your business security software matches the industry standards and is current. This secures your business from cyberattacks like malware, ransomware, and viruses among other cybersecurity threats.