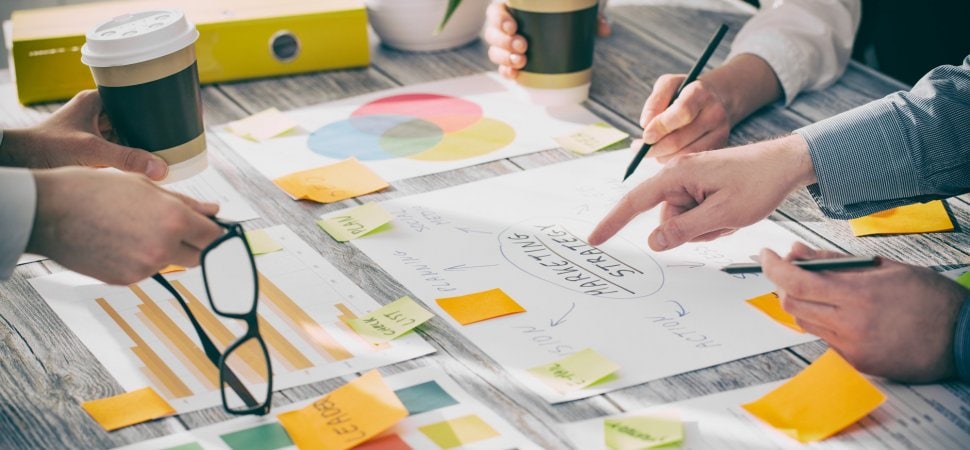 It's important to understand that digital marketing is not a 'one size fits all' marketing solution. Businesses need to market themselves differently to B2B customers.  You may think that everyone browses online in a similar fashion, but that's just not the case.  This is a common mistake many digital marketers make.
However, there's a very real difference in the way B2B business decisions are made.
More often than not, business decisions are handled by more than one person.  There's usually a couple of decision makers in the mix as well as a few 'approval' channels that need to be visited before a business decision can be made.  This very important fact has to be taken into consideration when marketing your product as a B2B brand.
For this, and many other reasons, it's a great idea to complete a digital marketing course so you're up to date with the latest B2B digital marketing trends.  You'll also get a clear understanding of what works when marketing to B2B and what doesn't.
The difference between B2B and C2C marketing?
It's key to understand the fundamental differences between marketing to B2B and B2C.  When it comes to B2C, often times, last minute, impulse purchases are made, however this certainly is not the case with B2B purchasing decisions.
There are a distinguishable differences between using content marketing for B2B as opposed using it for B2C, which are:
Different target audience – B2C companies focus much more on visual content, such as high resolution images, audio and video. There's no doubt that video content easily gains more traction that static content.
Approach and style – The B2C brands are able to centre their content around 'casual' content as they are talking more to a person than a business. B2B companies have to use a more professional approach for their social media content.
Tell a story with as a B2B brand
Content marketing has become the digital marketers 'go-to', however, one of the most important points to keep in mind when creating content is the ability to tell a story as a B2B brand.  This is often, easier said than done, especially when the number of online competitors continues to soar.
Before we get into more information on content marketing for B2B, it's important to note that B2B buyers are way more product and service savvy than ever before.  Content marketing online focusses on gaining a wider audience and its main aim is to interact with prospective customers on a more personal level.
Before you decide on a strategy for your organisation's digital story, it's key to know and understand who you're talking to, in other words – know your target audience.  It's also a good idea to not only choose your content carefully but to also choose your social media sites wisely too, as this will determine the type of content you should create.
How you should market your product as a B2B brand
The way B2B marketing online has changed – forever.  There are many proven tips, tactics, and techniques to getting the most out of your digital marketing for your B2B brand.
Take a look at some of the B2B marketing strategies below and start growing your B2B brand.
Social media advertising – There are two ways to advertise via social media platforms, which are paid social media advertising and organic social media advertising. Just like search engine optimisation (SEO) organic social media advertising is free.  Great news, right?  But, opting for this route is extremely time-consuming, however, can deliver really great results in the long run.
Paid search advertising – Running text ads on search engines is one of the best ways to promote your B2B brand.
Pay per click advertising – This is an extremely cost-effective form of digital marketing and as the name suggests – you pay only once a user has clicked on your ad.
Search engine optimisation – Organic SEO is a tricky business and takes a lot of time and effort. To show up on the SERPS takes patience, consistency and time.  However, your ranking can improve dramatically if you make SEO a definite part of your digital marketing strategy.