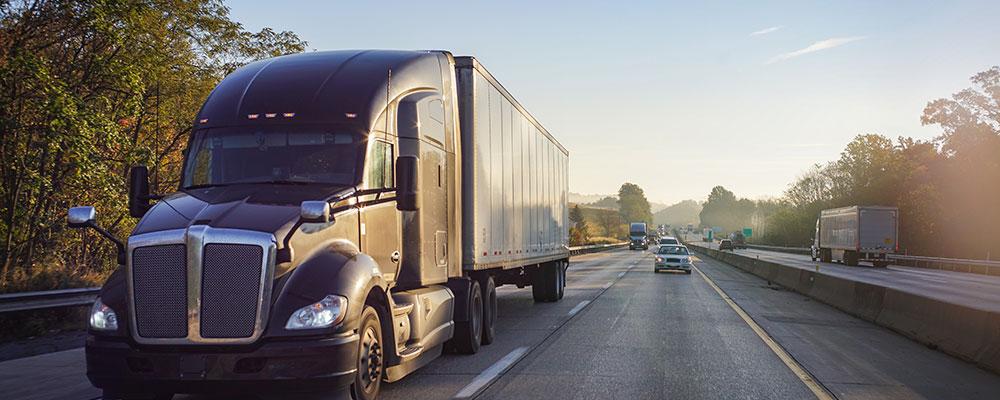 While any type of accident on the road is scary and stressful, one that involves a huge commercial truck is that much more terrifying. There are many reasons for this, including the sheer, massive size and weight of a truck. In some cases, the truck may be carrying dangerous and even potentially combustible materials in its cargo area. The injuries the parties involved in such an accident can be very serious and disabling or even deadly.
If you are a trucker who gets into an accident, you can also sustain serious injuries that can severely impact your life and your ability to work. Catastrophic injuries can occur depending on the circumstances and the position of your truck at the time of the crash. There are always certain vital steps you must take after any type of road accident, but these are essential after you have had a crash with a truck.
Check Yourself and Other Parties for Injuries and Get Medical Attention
Immediately after the truck accident, you should check yourself and anyone else involved for injuries. If anyone is injured, try not to move them if that is at all possible. The best thing to do in such a situation is to wait until emergency medical personnel can arrive at the scene as they have the professional knowledge to move an injured person. At the same time, even if you and everyone else are not severely injured and feel relatively OK after the accident, everyone should still get checked out by medical professionals. Injuries can lie dormant for a few hours or even days. In some cases, there may be internal injuries that are not immediately present as well, which needs to be addressed as soon as possible.
Remain at the Scene of the Accident
Always remain at the scene of the accident. It is against the law to flee and can result in criminal charges being placed against you for a hit and run.
Call 911
You must always call 911 after a truck accident or any road accident. Getting the police to the scene of the accident is imperative because it allows you or the trucking company to obtain a copy of the police accident report. You must do this if you or your place of business plans to file a personal injury claim or a claim for damages to the truck at a later date. However, even if the truck accident appears minor, it's still wise to get a copy of the police report.
Exchange Information with Other Drivers
Get the information of the other drivers involved in the accident and give them yours as well. You should get not only their names and phone numbers but insurance information and driver's license and license plate numbers as well. You may even want to get their addresses, but the other information is the most crucial, and a Los Angeles personal injury attorney may be able to get it later on.
Document the Evidence at the Scene of the Accident
If you are physically well enough to manage it, you should also document evidence at the scene of the accident. This means taking notes of what you see at the scene as well as your thoughts immediately after the accident and what you recall occurring at the time of the crash. Be sure to also note the weather conditions, the road conditions and anything else that seems important. A journal can help when you are engaged in a lawsuit at a later date.
You should also take plenty of pictures of the accident scene. Be sure to get shots of the damage to your truck and the road itself, especially if there are skid marks present. Any other property damage should also be photographed as well if it is relevant to the truck accident.
Get Witness Information
If there were witnesses who saw the truck accident, whether they are bystanders or were in other vehicles on the road, you should speak to them to get their names and contact information. Additionally, it is wise to get a written statement or record them making a statement regarding their account of the accident. This is especially helpful when you file a personal injury claim, and your personal injury attorney can also contact them to testify, if necessary.
Keep Conversation to the Bare Minimum
While speaking with others after the crash, it's important to keep conversation to the bare minimum. Whether you are speaking with the other driver or a police officer, you should avoid saying too much or admitting to anything that might sound as though you are admitting fault for the accident. Even if you are at fault or bear some level of responsibility for the accident, it's your attorney's job to handle that type of conversation.
Contact Your Trucking Company
The next step you must take is to contact the trucking company and inform your supervisor that you were in an accident. You can explain that you have taken the necessary steps to get everyone's contact information, photos and other things that can be used in a legal claim.
Contact a Truck Accident Attorney
Chances are high that the trucking company will contact a good truck accident attorney about your accident as soon as you report it to your supervisor. In some cases, depending on the circumstances, you may be able to contact one that you choose on your own. You will be able to get an initial consultation to discuss your case at no charge. The lawyer will determine whether you have a case, what route you should take and more. If necessary, your attorney will get in touch with the insurance company of the at-fault party and effectively negotiate a settlement that is fair for your medical expenses, lost wages, property damage and more.
If you are a trucker who works for a company based in California and have gotten into an accident, it's essential to contact a truck accident attorney in California. You can learn more about your options for proceeding with a personal injury case and ensure that your rights are protected. Contact a truck accident attorney in California at your earliest convenience. If you happen to lose your authority to drive, all is not lost. There are steps you can take to reapply and even resources to help you get a free trucker authority.