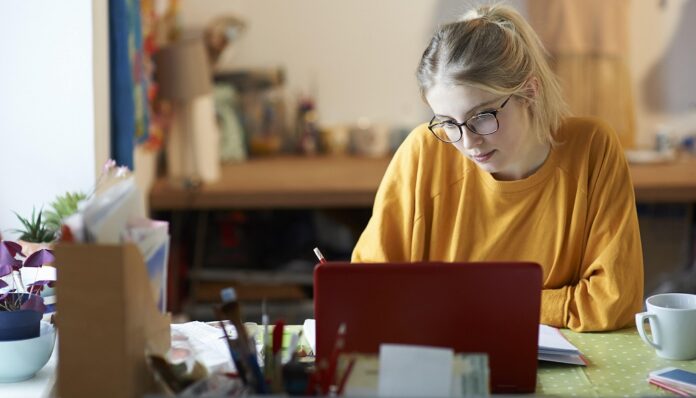 Higher education is an important step toward a better future with a steady high-paid job, but it's not easy to get money for studying in the first place. That's why many students opt for a loan to pay for their education. Lately, the tuition costs have continued rising, and in 2019 the average amount of debt after graduation was $27,000. The overall amount of student debt in 2020 was $95.9 billion (compared to the $59.3 billion in 2000).
As you can see, the amount of student loans has doubled in the last 20 years. At the same time, the situation in the job market remains unstable. Many graduates can't find good employment and have no means to pay off their debts. But is the situation hopeless? There are several tips that can help you to pay the debt faster and more effectively. Let's discuss them in this article.
Consider Consolidation
This strategy is the best way if you have more than one loan in different financial organizations. Having all your debts combined and refinancing can be beneficial. First, it's easier to keep track of the finances and make one monthly payment instead of several. Second, the rates of this consolidated debt may be lower than the sum of rates you pay now.
Analyze the information about student loan consolidation rates and think about the most suitable option for your particular situation. Find the organization offering refinancing at the best terms. And don't forget to check the debt relief programs you are entitled to.
Check the Federal Programs
If you are struggling to make monthly payments, study the conditions of your loans. If they are federally guaranteed, and the total amount is too much for your current earnings, you can apply for the payment reduction or for increasing the repayment period.
Such programs can help to lower your payments significantly, and the bank can add up to 5 years to the term. It sure eases the pressure, but remember that with the increase of time, the total cost of the loan rises too. It means that all in all you'll have to pay more, but in smaller portions. It's not a bad solution, just think about whether it is suitable for you.
Ask a Lender for Reduction
If you have loans in private lending organizations without federal guarantees, the situation isn't hopeless. Contact your lender and ask for some modifications for your loan conditions. The final goal of every bank and financial organization is to earn money, and they don't want you to go bankrupt. That's why private services often reduce the payment amounts for struggling clients. Some of them may offer repayment holidays till you get a well-paid job.
Use Automatization
If you don't have trouble making monthly installments, it's time to use modern technologies to your advantage. Set up automatic debit repayments from your account. Why do you need them? First, it excludes the effect of the human factor. You can't forget about the payment or miss it if the machine does it for you. And the icing on the cake: many financial organizations offer small debt reduction if you pay automatically. Your benefit can reach up to 0.25%. It's not much, but your debt still decreases.
Explore Your Scholarship Options
If your education isn't finished yet, check the possibility of getting a scholarship. You may not know it, but the scholarship is not only for first-year students; you can apply for it anytime during your studies. There are multiple resources on the Internet allowing you to check the conditions of different scholarships and grant programs. Let your academic achievements pay for your education.
Study Strategies for Other Types of Debt
The main feature of student loans is that you have debt even before you start earning real money. But in regard to other factors, they are mostly similar to other kinds of debt you can have. Read materials about:
mortgage;
personal loans;
business loans;
installments loans.
Check tactics for debt reduction offered by financial experts and implement the most effective actions into your life. Maybe for your financial state doubling the monthly payment is the best strategy. For other situations, only finding a side job can improve the situation.
Don't Be Afraid to Ask for Help
Many people are too proud to beg. But financial troubles are not a time to prove something to others. If your earnings are not enough to survive, check the current social programs in your region. You may be entitled to some social benefits or help. Don't miss this opportunity. There is nothing shameful about asking for help, especially for the freshly graduated person. You'll have plenty of time to repay people who bailed you out at the beginning.
Don't Be Discouraged
Living with student debt puts a lot of stress, but don't give up. Your way is just beginning, and life can change at any time. In moments of despair, remember that the money wasn't wasted. You spent it to become a better person and to follow the dream of higher education. So, stop thinking about selling a kidney and concentrate on positive things in life. Money troubles are temporal, but your education is the resource you already have. If having a debt affects your mood on an everyday basis, get professional help. Finally, the severity of the problem is determined by our attitude, not by objective conditions. In other words, try to stay positive.
As you can see, there are different options to ease the burden of student debt. But don't fall for some shady scam schemes. They can cause much worse consequences than just paying monthly installments. If you are stuck upon some extremely attractive offer, don't dive into the affair on the spot. First, check the reliability of the company offering help with the debt. The list of scammers can easily be found on the Internet. And always remember: if anything is too good to be true, it most likely isn't. Act wisely, think clearly, and keep motivated, and you'll get rid of the student debt without additional difficulties.