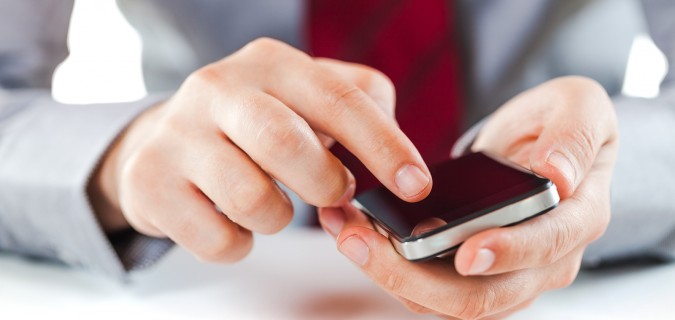 The main concern for a small business app is to draw more users to their platform. For this purpose, there is a need for some inexpensive and effective strategies that can aid in reaching the maximum audience rapidly throughout the world with little effort.
Further, even if the app becomes successful in drawing a large number of users, it doesn't pay an owner until and unless it brings sales. So now the question is what are the invincible ways for promoting a small business app that can bring sales?
The good news is there are large numbers of techniques that can do a job for you if implemented effectively. Let us discuss some of these most effective techniques in detail that can promote your small business app,
Push Notifications: Push notifications are unique messages that pop up on your customer's device's screen urging them to take immediate action. These are composed of text and media like GIF, image or video. These can be IOS push notifications or android push notifications depending on the user's device platform.
Push notifications are an easy and effective strategy to engage users with the app. In a recent survey it was found that more than 50% of IOS users enable the service of push notifications on their IOS devices. This means push notification can be easily used as a tool to communicate any person throughout the world to increase the sale of the product.
Social Media: Social media is one of the most effective platforms to reach maximum users with minimum effort. Social media platforms like Facebook, Youtube, Whatsapp, Instagram, Tumblr, Twitter, etc, can promote your app to every corner of the world within no time.
For example Facebook is the top-ranked social media platform with 2.32 billion monthly active users. It is the second most popular, after Google in the world. This gives Facebook an upper hand over other sites and makes it one of the largest platforms for advertising. You can easily create an Ad for your app and increase your sales.
Discounts and Giveaways: Loyalty plays a crucial role in improving sales. As when the customers are made to feel special chances are very less that they will go somewhere else for shopping. Building positive customer experience increases loyalty and creates a strong bond with customers. A recent study on this shows that 55% of customers are ready to pay more money for service or product if they share a good experience.
A good way to do this is to offer discounts to customers on your products and services. You can also go for a giveaway in which you can invite them to participate in contests or games and offer a holiday package or gift for a lucky winner. In this way you can promote your app to a large number of audiences.
SEO optimized website: Getting your business online can give you a sharp boost. For this you need to own a website that is mobile friendly and can provide necessary information about your app and services. One more thing to consider is your website should be user friendly and should have a high loading speed.
Once you are done with your website, the next thing is to make it search engine friendly. In this you need to do a set of changes on your website so that it can be understood by search engines easily. The more information you provide to search engines, the greater will be the chances of receiving traffic on your website.
Video marketing:  Video marketing provides you a great platform to interact with the audience. A short eye-catching video is capable enough to tell your users who you really are and what are you offering them. These can fuel your business, as they help in increasing brand awareness. Moreover they are crucial for building trust with customers.
Today consumers prefer to watch videos to learn about new products and services. According to Statista, 85% of U.S. internet users love to watch video content on their devices. Then why not take advantage to grow your business?
Conclusion: A small business app faces tough competition in the market, from established business apps. But it doesn't mean this competition can't be beaten. There are several strategies that can aid you in beating this competition and helps you in establishing as a major platform. What you need to do is, just follow the strategies that are presented to you, and see the result yourself.
Author Bio: Wonderpush is a platform that can boost your business through IOS push notifications. This platform understands your needs and provides you with inexpensive services that are effective in taking your business to a new level. This platform aids you in increasing your users and helps you to retain them for a long period of time.