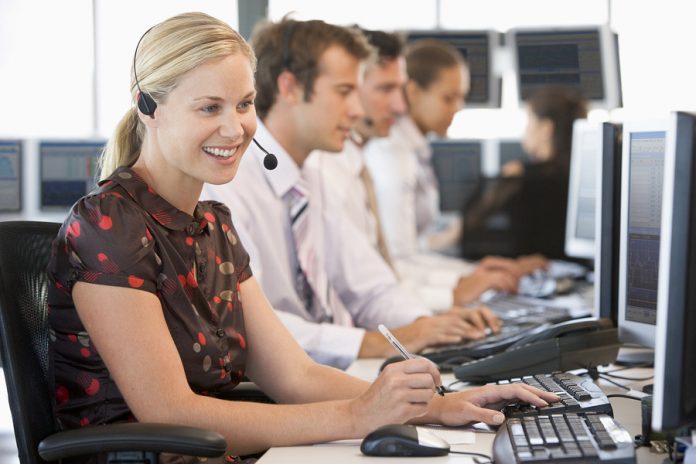 In the healthcare industry, one of the most important things you can offer your customers is security. This security is found not only in their ability to entrust their medical wellbeing to you but in the protection of their personal information, especially. One statute that ensures that this protection remains intact for all healthcare recipients is the 1996 Health Insurance Portability and Accountability Act (HIPAA).
This legislation requires that all private health information is kept confidential and secure at all times, no matter whom it belongs to or how it is accessed. This law applies not just to medical practitioners but also to all who they work alongside, including call centers.
Maintaining HIPAA Compliance in Call Centers
According to the urgency of compliance provided by EB Call Center, it can be challenging to monitor HIPAA compliance when outsourcing your work for your medical practice. Yet, this responsibility is critical to the integrity of your business, and more importantly, the safety of your customers. This year has seen a sharp rise in the prevalence of cybersecurity breaches due to the mass transition to remote work for companies representing virtually all global and domestic economies. Some of the largest corporations across all industries have been affected by the growing risks, including prominent healthcare organizations.
HIPAA's primary focus is the protection of sensitive data during storage, transmission, and processing through the mitigation of cyber threats, particularly those that pose risks to identity theft and insurance fraud. All professionals within the healthcare industry are held to this standard, which was made abundantly clear in the 2013 passing of the Final Omnibus Rule. This statute holds that all healthcare service providers that store, handle, or process ePHI (electronic protected health information) must comply with the precise policies outlined by HIPAA.
Since the call center that you collaborate with is responsible for the storing, handling, and processing of customer information alongside your office, they will be held to the standards outlined in both laws discussed here. This is critical to the trustworthiness of the call center you choose to work with and their integrity and professionalism in the healthcare industry. A call center can maintain HIPAA compliance within their office in the following ways:
Continuous HIPAA Compliance training
Enforcing the following methods of data protection in all communications, storage, handling, and processing:

Limited ePHI access
Data encryption for transactions, recordings, and all other forms of information exchange
Installation of ransomware defenses, as well as anti-malware and anti-virus software
Mandatory two-tier authentication
Periodic scanning for network and hardware vulnerabilities, as well as expert gap analyses

Management of data lifespans (i.e., removing sensitive data after a predetermined period)
These are only some of the measures that can be taken within the context of your chosen call center to ensure the protection of your customer's sensitive data. HIPAA compliance is not a responsibility that is exclusively dependent on you and your onsite staff. Instead, it is a collaborative effort between all who share the responsibility of managing your patients.
Practicing HIPAA Compliance in a Call Center
The practices outlined above are of critical importance for your chosen call centers. Why? Storing your patient information onsite in your physical office is one thing, but keeping them in the cloud for outsourcing purposes is another matter entirely. As mentioned above, the looming threat of data breaches continues to grow each day as more businesses transition their operations to virtual offices.
Before you entrust your outsourcing needs to a call center, review their standards for HIPAA compliance. Based on the list above, inquire as to how they execute data security practices within their office. If your patients' information were to be transferred to them, would you feel safe? Further, will they extend to you the opportunity to screen calls for regular compliance checks?
These elements are essential to your ability to entrust your work and customer information to them, and thus, are essential to the continuity of your medical practice. HIPAA compliance in call centers is of the utmost importance if you want to continue running a respectable healthcare business. Review these standards when you are ready to outsource your work to ensure constant protection of your practice and your customer's private information.