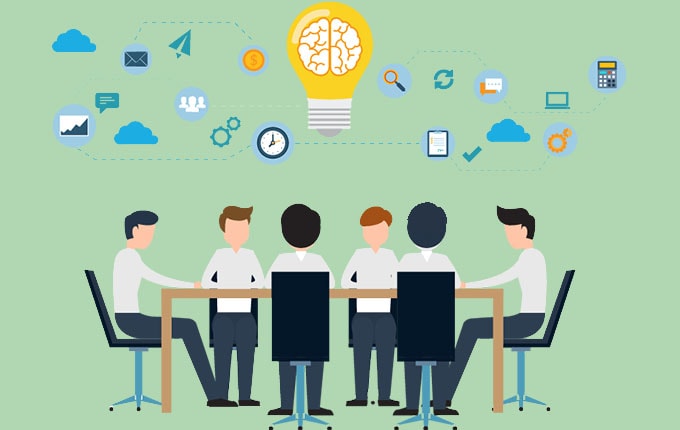 Being an entrepreneur, you're always in the hustle and bustle to come up with new marketing strategies and getting the desired results from it.
If you come from the 90s, you might be aware of the significance that promotional products hold in the business world. They're still active and productive. But should you depend only on them to achieve your marketing goals? Well, since we're in 2020, you should not.
The marketing tactics in the 21st century are evolving rapidly. To get desired results, an entrepreneur must master their marketing strategies. And how can you do that? Read on to learn all about it.
Put your Social Media Shoes On 
Social media has emerged as one of the most successful tools to gain traction in any business's awareness and recognition. Entrepreneurs with creative minds are coming up with numerous online campaigns to increase their engagements and interactions with potential customers. Numerous of these potential leads turn into real clients and boost the business.
Before you leverage social media for your business, you must learn all about it. Only if you have someone who knows what they are doing with social media, you can extract some great benefits from it.
Furthermore, don't miss out on the latest trend of influencer marketing. If your business is relevant to this niche of marketing, you must utilize it to its core.
Understanding SEO 
Well, you might have thought of using social media as one of the platforms for meeting your marketing goals. But it doesn't end there. Although it's great to have social media accounts for your business on various online platforms, it's essential to have a landing page as well. And for maintaining a useful landing page, you must have a basic understanding of how does any search engine works.
Some businesses fail to understand what and how does SEO work; this can affect their online marketing goals. It's imperative to understand that SEO should be built over time, by creating tailored content and including specific keywords that will help you in ranking higher on the search engines.
Likewise, once you understand what SEO is, you can integrate it within your company and begin creating the designs, content that will help you in getting ranked on Google. Numerous entrepreneurs outsource their SEO services to digital marketing agencies or consultants to get their business' SEO into good standing.
Don't forget to use old tactics.
Yes, although it might seem that digital marketing is all that's left to do, it's not.
Opting for promotional products is still as effective as it was before. All that's changed in this field is the choice of products. Today, there exist numerous attractive and unique products that can be picked for promotional merchandising. Incorporating them with your brand logo and a tagline can help in fitting brand awareness and recognition campaigns.
Moreover, online ads and social media marketing is not the only type of advertising left for you. You can leverage the power of direct email marketing and newsletters to share your company's marketing portfolio. These are mostly addressed to a specific person and hence are different than anything else in the mailbox. When it's done correctly, a newsletter can act as an inspiring piece of mail, which can educate or entertain the receiver.
Marketing strategies have always been an essential part of any entrepreneurial life, and they will continue to do so. By putting the above listed approaches into practice, you can become sure of the way to increase the awareness of your company, increase the clientele base, and boost your brand's visibility.
Do share your opinion around this and let us know how do you plan to ace your marketing strategies?