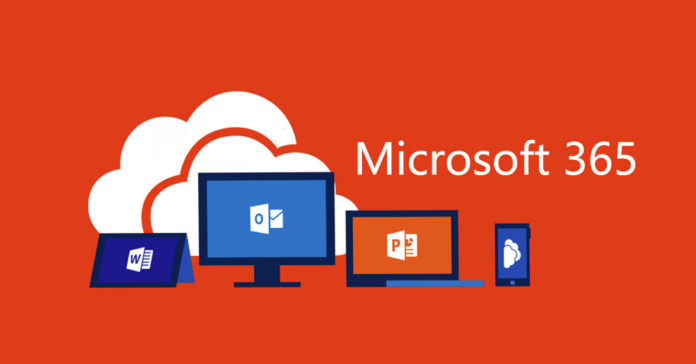 Microsoft has changed the name of Office 365 to Microsoft 365. However, the pricing structure remains the same, and so does the features offered. You still get your favorite Office apps like Word, Excel, and PowerPoint, which you can both use as desktop apps and online via the web browser.
However, if you have not opted for Microsoft 365 yet and thinking of doing the same, here are some factors to look for before moving your process to Microsoft 365.
Selecting the Right Plan
After you initiate the process of migrating to Microsoft Office 365 from your traditional Office suite, the very first aspect is to choose the right plan for your business. Microsoft 365 offers a variety of pricing plans to cater to all types of users.
However, choosing the right plan depends on the number of employees in your organization, email requirements, communication channels, and the type of business, among others. Let us draw a comparison between the three major plans-
1.      Microsoft 365 Family
Formerly known as Office 365 Home, this plan is designed to cater to 6 users per license. This means that 6 users can login simultaneously to their respective accounts. This plan offers a 6 TB usage on OneDrive, where each user gets 1 TB each.
This plan includes all the traditional desktop apps – Word, Excel, PowerPoint, and Outlook for your email needs. Microsoft's effective communication platform Skype is also included in the plan to streamline communications.
Who should choose – Although a home edition, this version can be used by small businesses and early-aged startups that only need the basic office applications and mail storage for their users.
Price – $99 per year
2.      Microsoft 365 Business Standard
This plan was formerly called Office 365 Business Premium. As the name suggests, this plan is designed specifically for business purposes. The pricing is set per user, and you can select up to a maximum of 300 users. Each user can install the Office apps on a maximum of 5 PCs (or Macs).
You get both the desktop as well as the online version with this plan. Moreover, this plan includes 50 GB of inbox, with the option to create custom domains for your business (Eg- abc@companyname.com). For team collaboration, Microsoft Teams is included in the plan, which allows you to add up to 250 people.
Who should choose –This plan can be used for small businesses with the requirement of a dedicated business email domain and team collaboration tools.
Price – $12.5 per user per month
Note: You can also upgrade to Microsoft 365 Business Premium at $20 per user per month to get additional security and device management features.
3.      Office 365 E3
Designed for enterprises, the Office 365 E3 offers all the Office apps like Word, Excel, PowerPoint, and OneNote. One user can install these apps on 5 PCs/Mac, five tablets, and 5 phones. Each user gets a 5 TB storage on OneDrive per user for a minimum subscription of 5 users.
However, the storage can be increased by Microsoft as per requirement. You also get interactive apps like Yammer and SharePoint for social networking. Collaboration tools like Skype and Microsoft Teams are also included in the E3 package. For efficient management of emails, you get 100 GB of storage on Exchange Online.
Who should choose – Large-sized organizations with the requirement of a significant amount of storage space and a variety of tools for analytics, communication, and management.
Price – $20 per user per month
Security Features
One major concern while migrating to any cloud-based solution is data security. If you, too, have decided to move to Microsoft 365, you would want to look into its security features. The home edition does not have any in-built admin security features. However, the data is still secure in the OneDrive storage.
The admin-level control and security are offered in the Microsoft 365 Business Premium plan and onwards. Let us have a look at some of its essential security and compliance features –
1.      Admin-level security features
Set BitLocker encryption for your storage device
Delete the data from a stolen/lost device remotely
Setting a PIN for the devices and apps
Reset the Windows 10 devices
Set a period to delete data from an inactive device
2.      Advanced Threat Protection
The Advanced Threat Protection deploys AI-powered analysis and monitoring to ensure that your data is secure from the major cyberattacks like ransomware and phishing. Under ATP, all your emails are automatically scanned for any malicious programs by the AI systems,and the appropriate actions are taken.
3.      Conditional Access
Microsoft offers you access control features, which enables you to set roles and permissions on your data to prevent any unauthorized access. The conditional access feature allows you to –
Implement multi-factor authentication
Block access to certain applications
Set access based on the location of the user
Access based on a role or group
Suffice to say, Microsoft 365 has all the necessary security features you need to keep your data safe. However, it is necessary to analyze your current IT security to find out the features that you need.
Migration Process
Migrating to Microsoft 365 requires a few critical factors to take care of so that all your current files and emails are synchronized efficiently with the cloud-based solution. The time taken by the migration process mainly depends on the size of your business and the current type of tools you are using for email and identity management.
Moreover, you need to plan whether to go for a cutover migration or a staged migration. A cutover migration implies that the entire on-premise mailbox is migrated to Office 365. In a staged migration, you will migrate the mails in batches.
Another thing you need to consider is the bandwidth requirements of your organization, now that everything has moved to a cloud-based solution. You can use some useful third-party tools in the market to facilitate the migration process.
Where to Buy?
You can buy Microsoft 365 by visiting the website and choosing the best plan for you. You can also compare the plans to find out the difference in features and services.
Another way of buying Microsoft 365 is through a Microsoft Direct Partner. Direct partners are the top resellers of Microsoft products, who offer only genuine licenses to customers at discounted rates. Moreover, the best direct partners in the market also offer additional perks like a free consultation and migration support.