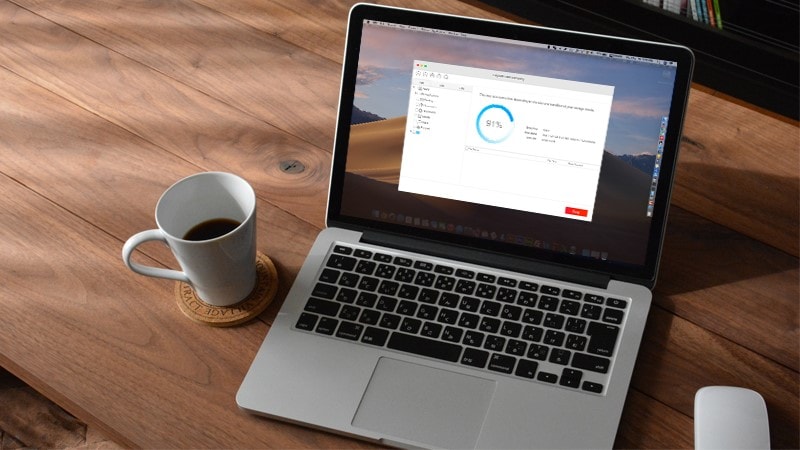 iBoysoft Data Recovery for Mac is the best APFS data recovery software we have found in the data recovery industry. It can recover deleted or lost photos, documents, music, movies, videos, email files and almost any other files from APFS-formatted volumes or disks. It supports data recovery from any APFS-formatted storage media including internal Mac hard drive, external hard drive, SD card, USB flash drive, CF card and memory stick. Moreover, even though the APFS disk is mistakenly formatted or suddenly corrupted, unreadable or unmountable on Mac, the software can retrieve all stored data from the troubled APFS disk. In addition, Data Recovery from deleted or lost APFS partitions is passible as well.
Another APFS data recovery capability of this software worth mentioning is that it can recover files from encrypted APFS disks. As far as we know, it is the only Mac data recovery tool that is able to deal with data loss on encrypted APFS disks at present.
In addition to the support for APFS data recovery, the software also supports data recovery from HFS, HFS+, FAT, FAT32 and exFAT formatted internal and external disks. In fact, it is an all-in-one data recovery tool for Mac to recover important data on Mac desktops and laptops.
Why do you need APFS & encrypted data recovery capability with Mac data recovery software?
 APFS (Apple File System) has replaced Mac OS Extended (HFS+) to be the default file system since macOS 10.13 (High Sierra). That is to say, when you upgrade the Mac operating system to macOS 10.13 (High Sierra), macOS 10.14 (Mojave) or macOS 10.15 (Catalina), the Mac hard drive containing the operating system will be automatically formatted to APFS.
What's more, you can use the Disk Utility to reformat any internal volumes or external disks with APFS or encrypted APFS file system on Mac if your Mac is running macOS 10.13/10.14/10.15. One advantage of APFS over HFS+ is that it allows users to encrypted the volumes. We recommend you do so to protect your important and sensitive data from unauthorized access or changes.
We believe most of you have updated or will update to macOS 10.13 or above, so it is essential to have data recovery software that supports APFS & encrypted APFS file system when you need to retrieve sensitive data from the Mac internal drive or any APFS-formatted portable disks, especially for Macs running 10.13 or above.
How to recover data from an encrypted APFS partition with iBoysoft Data Recovery for Mac?
As we mentioned above, many Mac data recovery tools support data recovery from APFS disks but not from encrypted APFS disks. In this case, iBoysoft Data Recovery for Mac will give you one extra layer of security.
Simple steps to use iBoysoft Data Recovery for Mac to recover data from an encrypted APFS partition:
Step 1: Download, install and launch the software on your Mac.
This is a light-weight program and only takes a little while to finish installation. It has a very simple and clear interface with a list of detected disks and partitions. Any partitions that the software can't detect the free space will be shown a red bar.
Step 2: Select the encrypted APFS partition in the drive list.
If you didn't see the encrypted APFS partition in the drive list, you can also click on the "Find Lost APFS Partitions" at the right corner. It will first list all disks that contain APFS partitions. Then you select one drive from which you want to recover data and click on "Next". You can select the encrypted APFS partition from the scan results there as well.
Step 3: Click on "Scan" button to scan for lost data.
The software has Quick scan and Deep scan modes. Deep scan will automatically be checked if the program believes it is necessary. But you can uncheck it if you want a Quick scan for recently deleted data.
Step 4:  Enter the password and click "Ok".
No data recovery software can bypass the password and recover data from your encrypted APFS partitions. Make sure you remember and input the password correctly.
Step 5: Preview the files within the software to know if they are recoverable.
The software has powerful pre-recovery file filters and previews for you to locate the right files fast. As long as the files can be previewed, they can be recovered.
Step 6: Select files and click "Recover" button.
You had better save the recovered files to another disk to avoid data loss especially when the data loss occurred due to disk corruption or malware attacks.
Verdict
For those who are looking for data recovery software for Mac, we strongly recommend you check the tech specifications of the software and choose one that supports APFS file system. We also kindly remind you to free download the software and preview the scanned results before you purchase it. If almost all your files cannot be previewed correctly, they are corrupted or overwritten. In this case, don't waste your money on data recovery software but let the files go.