Every individual needs to save up a lot of data on a regular basis. Whether its an institution, a huge company or a startup, every single entity requires a lot of storage space to save important data. Typically, when there isn't any more space in the device to save data, a lot of data is removed to increase storage. This results in huge data loss.
There are many reasons why data can be lost. It can be attacked by a virus, or go through an OS crash, or even could be accidentally deleted. You can save up years of data but it can be lost within a second in case it's targeted by a misfortune.
Thankfully, with right tools and systems, anything can be recovered. There is a lot of competition in the data recovery market, choosing the ideal data recovery software can be a challenge. This is where the EaseUS Data Recovery Wizard comes to help.
How does it function?
It simply goes through all of your devices. It can go through your hard disks, your internal drives, your external storage devices, and even your phone. It then looks for missing files or deleted files. It targets the location where the files were deleted from and proceed to recover those files. It can even reach the corrupted parts of your device to recover data. Its simple to use and easy to understand. The best part is, while it works on Windows and Mac OS, it also functions effectively on iOS and Android device. Different versions are available.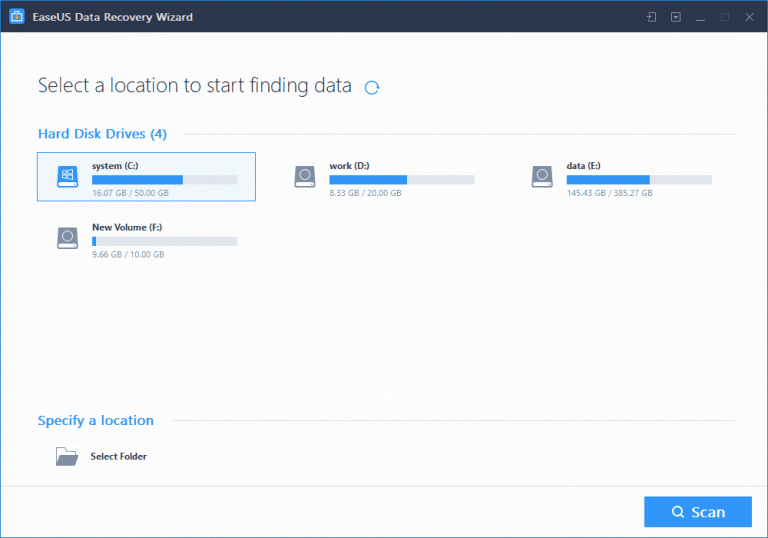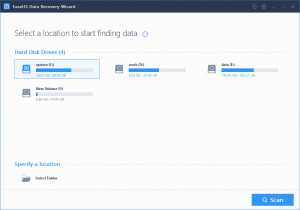 What files can EaseUS data recovery wizard recover?
It can recover accidentally deleted files: it doesn't matter whether your files were accidentally deleted or removed, you can trust this software to recover all deleted files in one go. Even if you want to recover your recycle bin, you can easily do that with the help of this software. But all on the condition that the storage device is not re-written.
It can recover files that went missing by formatting the device. The data stored on the disk is affected. EaseUS data recovery wizard can restore all lost data back on the disk faster than you think. It also finds all the missing partitions and corrupted files on the device. It makes the corrupted data accessible to you. It can also recover formatted partition. Its able to recognize those files which are inaccessible to you. Recovering and restoring those files isn't a difficult challenge anymore.
How is EaseUS data recovery wizard better than other software?
It offers 2 different scans. A quick and easy scan, and a deep thorough scan. In a matter of seconds and minutes the program is able to conduct 2 different scans efficiently. It can easily transition depending on storage capacity and device integrity.
EaseUS data recovery platform offers a safe and secure data recovery process. All your information is highly encrypted and there is no fear of disclosing personal information to anyone.
It supports recovery of almost every file type. Audio files and video files can be recovered as well. Formats such as JPEG, PNG, text…files, GIFS, MP3 files and etc. Corrupted, deleted and partitioned files are given special attention. These file are given first priority and the program is designed to search for these kind of files.
While almost all software will be priced at high rates, EaseUS data recovery wizard provides different features at different prices. Each and Every feature is designed to aid the data recovering process therefore every feature is unique. This software perform much better than other software programs that cost a lot and don't provide a smooth experience. Not only that, but this software is perfect for people who are blank in IT. No one needs to be an IT technician to understand and use this software. It's easy to grasp and understand; and its even easier to use.