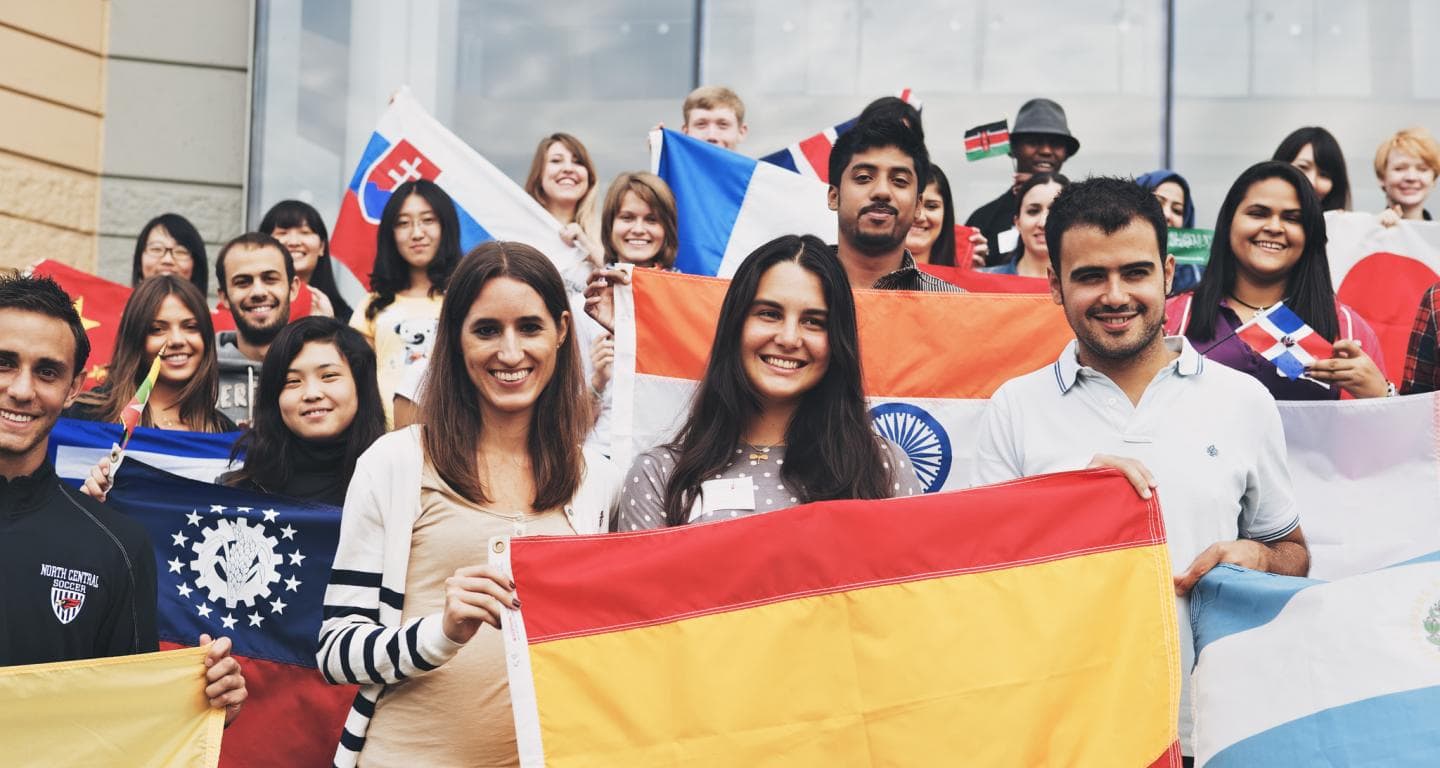 Amidst a rich and vibrant culture, fascinating history and hospitable people, Germany has emerged to be a popular study hub abroad. Something special in Germany draws people here from all parts of the world. German universities can be considered to be one of the top most universities globally. Not only bare students provided with international study courses, but also an amazing environment that nurtures and allows them to grow, ideal for every student or professional.
Germany is a country having diverse cultures and the best international universities in the world. All this has become not due to any random cause, but because of the effect of international teaching excellence in research and teaching that Germany exhibits. In addition to this, Germany's education has a revolutionary approach towards handling of future challenges.
If you are thinking of pursuing study in Germany, remember the following points:
Choose a discipline that caters to your requirements
Check your university's requirements
You must be well versed in the required languages, especially German and English.
Submit all your documents on time
Register and submit your forms on time.
Don't become impatient while waiting for your admission results
Keep finances arranged for funding your discipline
You must have health insurance for your name.
Make sure you have health insurance to your name
According to the latest rankings, engineering universities of Germany have consistently ranked among the top 10 universities in the world. They have innovative education methodologies, practise based courses and programs, professional academic faculty, latest amenities, and outstanding job prospects. The study modules provided here are extremely flexible that allows you to relate to your personal academic preferences. No matter what engineering degree you choose to pursue, the universities aim at bringing the best out of you. Professors in the German universities are leading researchers in their concerned field of engineering courses.
Before deciding any further, let's know the reasons that had contributed to making german universities the best ones for pursuing engineering.
The universities charge meager schooling and teaching fees from students
Most universities don't charge at all, allowing students to learn and study for free. Even if some universities charge fees, they charge a very petty amount. Students have to submit administrative fees of about 100 to 200 EUR every annum. This amount covers all student expenses like bus tickets, student cafeterias, etc.
German engineering universities charge lesser tuition fees when compared to US or UK universities. Some universities in Germany provide tuition fees disciplines for international as well as domestic students. By doing so, they are opening study opportunities to students belonging to the lower strata. Students can also avail of various scholarship programs that are specially designed for the economically backward ones. Besides this, they can also get discounts on public transportation while studying in universities.
Students can avail of numerous scholarships
Lots of universities in Germany offer scholarships to students, mostly the international ones. Apart from universities, a lot of government, research, and corporate organisations also offer such opportunities. These scholarships either sponsor your tuition fees or a portion of your monthly expenses like study materials, accommodation, etc. Deutschland stipendium and DAAD are two such organisations that provide students with scholarships. Apart from providing scholarships, a lot of other organisations also provide them with financial help.
Offers Opportunities for working on research projects
Germany has always been at the forefront when it comes to innovation and advancement. The top universities of Germany have been working in collaboration with industries and companies and have fostered strategic and symbiotic relationships with them. This has given fascinating opportunities for students to employ their skills in the engineering disciplines in practice to solve real issues. The top-notch german universities offer fascinating opportunities for students to work with leading technology brands and industries. For example, the technical university of Munich in Germany has partnered with branded enterprises like general electric, Siemens, etc, offering students the opportunity to endeavour on research projects in partnership with reputed local research centres.
It offers a wide range of disciplines to choose from
 It's one of those few countries where you can find any engineering course of your choice. The universities are leading ones in the world and offer you an array of disciplines so that you can find out a program that suits your requirements. From nuclear engineering  to mechanical to cartography, one is guaranteed to find a course of one's preference. Also, no matter what engineering course you want to pursue, you are sure to get admission in any one of the German universities. From specialisations like media engineering to nanotechnology to climate regulatory sciences, the wide variety of choices will leave you overwhelmed.
High job prospects 
Since Germany's economy is highly based on the manufacturing sector, the lies huge demands for professional workers in fields like sciences, engineering, and maths, etc. If you pursue engineering in a German university you will get the time to accommodate yourself to their culture and way of life and also learn a few German language skills. Because of the above-mentioned reason, there remains a huge demand for engineers. Also, because most German High tech enterprises remain involved in applied and advanced research, the country will always need science, technology, and engineering expertise.
Engineering is a broad spectrum within which is included innumerable courses and disciplines. As has already been said, engineering courses in Germany has always been at the forefront, offering students innovative degrees. Engineering has emerged to the most popular degree pursued by students in German universities. As per the winter semester record if 2017 to 2018, almost 139,559 international students took admission to the German universities of engineering. The following subjects of engineering are covered:
Automotive Engineering
Mechanical Engineering
Environmental Engineering
Biomedical Engineering
Financial Engineering
Electrical Engineering
Computer Engineering
Data Engineering
Chemical Engineering
Communication and Information Engineering
Aerospace Engineering
Medical Engineering
Nanoengineering
Mechatronics
Nuclear engineering
It should, however, be remembered that anyone travelling to Germany will require a Schengen visa. It's an authorisation that is issued by a Schengen state. There is a list of the Schengen countries. If anyone is travelling to any of these countries, you need a Schengen visa to be issued by the government of the concerned Schengen state.
All colleges and universities in Germany grow in an environment that's multicultural, making every student adaptive to the academic structure in general. As per feedbacks and reviews, students of engineering universities in Germany are highly satisfied with their quality of education and their highly skilled staff members. They have acknowledged that these courses have enabled to develop themselves as a character and were pleased with the kind of teacher involvement they provide.