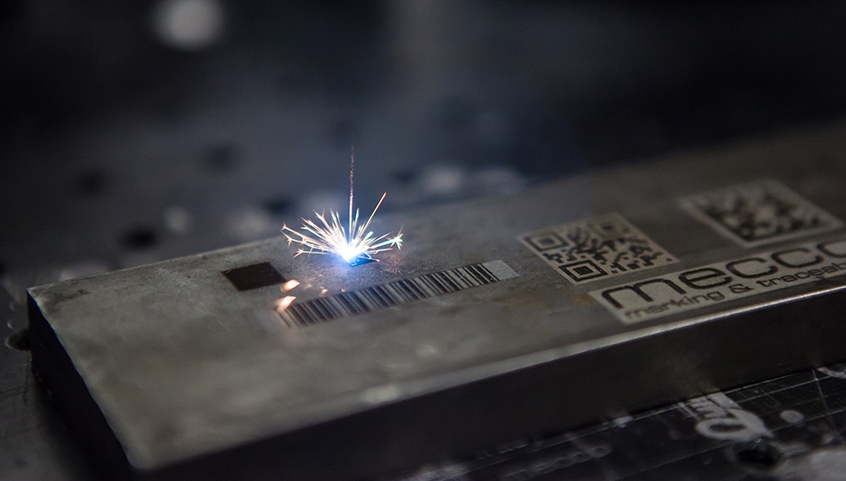 Laser marking and engraving machines have made marking easier for the manufacturers with all the extensive applications. Every business now requires a marking machine for their day to day activities as it not only saves a lot of time but also adds other benefits. These other benefits include efficiency and standardization, which are the basic reason for this technology becoming the prior choice globally. A machine can be used for the following purposes, depending upon the type you choose and the fact that how powerful the chosen machine is. 
Cutting of metal

 

Cutting natural materials

 

Welding purposes

 
Benefits of Laser Marking
Having a laser marking and engraving machine come along many benefits, out of which some are stated below. You can learn more about these machines here. 
Permanent 
The surface of the material is oxidized by the laser beams used. This does not cause any sort of material loss and no damage is done either. There is just a permanent change of colour that does not fade away. 
Precision 
The level of preciseness is high with the use of this machinery. As these are operated with the help of computers, they can even operate the small and tiny details on the material. 
Contactless 
A highly focused beam is relayed on the material causing no physical contact with the material in any way. This procedure also ensures that there is no abrasion or damage being caused to the surface of the material which is being worked on. 
Versatile 
These machines can be used for marking and engraving on different types of surfaces. These may include; metal, plastic, rubber, silicone, glass, ceramics, etc. 
Quality 
The quality of the marking is of high level and is such that it can be easily read by a human or even a machine. This simplifies the process for the production floor and also for the end-users in many cases. 
Top Laser Marking Machines Available in the Market 
There are numerous brands which are manufacturing laser marking and engraving machines. Here is a list of brands around the globe that provide the top quality machinery.  
Laser Marking and Engraving Systems by Telesis
This is one of the pioneer brands for laser marking and engraving machinery. Moreover, this is a well-known company for its versatile range of products and top quality. The company has been introducing the latest feature in the industry through its products to stand out in the market. These are the categories offered by this brand. 
U Series Laser Marking Systems

 
CO2 Laser Marking Systems

 
E-Series

Vanadate

Laser Marking Systems 

 
F-Series Fiber Laser Marking Systems

 
Green Wavelength Laser Marking Systems

 
Laser Marking Solutions from
HeatSign
Like Telesis, HeatSign has also been one of the tops innovators in the market. This brand offers high quality along with the best pricing. They have categorized the laser marking into the following three: 
Fiber Laser Marking Machine

 
CO2 Laser Marking Machine

 
UV Laser Marking Machine



We hope that this guide was useful to you!