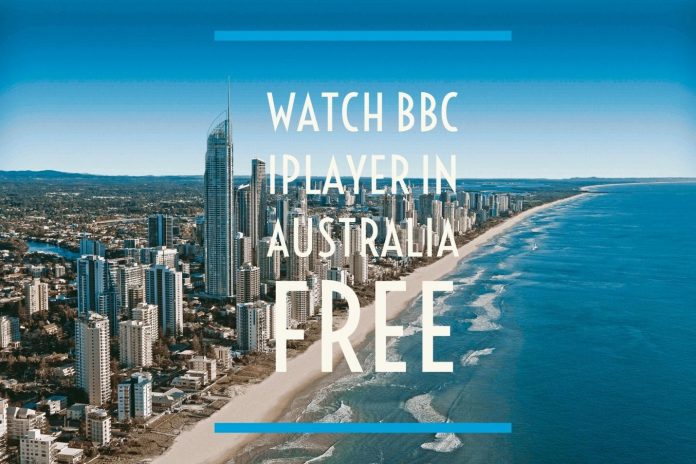 Bored at home and craving for an all "Brit" binge marathon? You've come to the right place!
British television has always been popular in Australia. And while some would say it's linked to the high number of UK émigrés living here, it's more about the quality of the content which keeps us coming back for more.
Unfortunately, there aren't many options if you want to watch British shows, movies, or documentaries in Australia.
The best we have are Fetch TV and Foxtel, local broadcasting services that air a limited number of UK programmes and channels. Sigh!
To add to the disappointment, neither service plays the current episodes of the latest running shows, often taking months to add them to their catalogue.
But where Fetch TV and Foxtel fail, web services like BBC iPlayer make sure we get our full dose of Britainment in Down Under.
What is BBC iPlayer?
Also called BBC Media Player, iPlayer is a streaming platform that lets you watch all BBC TV channels, shows, documentaries, and UK movies online. You can even watch live news and sports on it. However, to access it, you need a UK IP address, which requires subscribing to a premium VPN service if you're located outside the United Kingdom.
Basically, BBC iPlayer comes with geo-restrictions and is only available within the UK. If you try to connect to it from Australia without a VPN, the service will give you the following error message:
BBC iPlayer only works in the UK error
To get a VPN, you need to pay for a VPN plan. While some people are okay with that, others are not so willing and prefer a free solution instead.
So is there a way to watch BBC iPlayer in Australia for free?
Watch BBC iPlayer in Australia for free using Avast VPN free trial
Many VPN providers offer free unrestricted trials of their services, and Avast is one of them.
Why Avast VPN?
It's one of the few VPNs that can unblock BBC iPlayer
You don't need to pay anything to register for the trial (not even trial activation fee)
Avast is a secure VPN
Is it the best VPN to watch BBC iPlayer in Australia? Not really. There are much better VPN services out there that are faster and more robust than Avast. However, as a free trial BBC VPN, Avast is a good option. How long does the trial period last? For 60 full days!
Step 1: Download AVG VPN app on your laptop (or PC)
Head over to the Avast VPN website and download the VPN app. If you have a mobile device, you can visit your relevant app store and download the app from there. However, please note that Avast offers only a 7-day trial for mobile users.
Download the Avast VPN app by clicking on the Start free trial button
Step 2: Open the app and activate your free trial 
After the download is complete, open the app and turn "ON" the VPN connection. The app will ask you to purchase a plan or start a free trial. Select the latter option. Enter your billing details to activate the trial.
Toggle the VPN switch "ON"
Activate the free trial
Step 3: Go to app settings and activate the kill switch
After you have set up your trial, go to Settings > Network Security and check Activate Kill Switch box. The kill switch will protect your IP from leaking in case your VPN connection drops.
Go to Settings by clicking the Menu
Activate the kill switch
Step 4: Connect to Wonderland server
Next, click on Change location. From the server list, select Streaming and connect to UK, Wonderland server.
Click Change location
Connect to UK Wonderland server
Location changed to UK, Wonderland
Step 5: Check for any potential IP, DNS, or WebRTC leaks
Once you've connected to the Wonderland server, head over to ipleak.net to check for any potential IP, DNS, or WebRTC leaks. The page should show a UK IP address.
No IP, DNS, or WebRTC leaks detected
Step 6: Open BBC iPlayer website and sign in to your account
Next, go to bbc.co.uk/iplayer and sign in to your BBC account. If you don't have an account, create one. Make sure to provide a UK postal code when signing up for the service. You can easily find UK postal codes on Google. Alternatively, you can use the London postcode E1 1AA.
Log into your iPlayer account
And voila, you can now watch your favourite UK shows, programmes, and movies on the iPlayer from Australia without any restrictions.
Playing EastEnders on BBC iPlayer
The catch
There's no catch except you must cancel your subscription before the end of the sixtieth day to avoid getting charged. Luckily, closing an account with Avast is easy and a hassle-free process. Simply open the email you received with your Avast subscription. Click on the MANAGE SUBSCRIPTIONS button. This will take you to your Avast VPN account. Scroll down and hit UNSUBSCRIBE. Confirm you want to close your account. And that's it!
Open your Avast VPN welcome email
Cancel your Avast VPN subscription to avoid getting charged
Can you register for multiple Avast VPN free trials?
Yes, you can sign-up for Avast VPN free trial more than once. However, you'll need a different email ID and new billing details.
Can you use a free VPN with BBC iPlayer? 
You may ask why not use a free VPN service to watch BBC iPlayer from Australia? After all, the deal is the same: you don't have to pay for the free service either.
That's true.
However, free VPNs don't work with BBC iPlayer unfortunately. The company has systems in place that can detect free VPNs with ease. You need a reliable VPN service that uses advanced tunnelling protocols to trick the BBC servers. Free VPNs are not equipped enough for this task.
Moreover, free VPNs can be unsafe to use if you are not careful. They might log your online activities or carry malware that can harm your system.
When BBC iPlayer asks for a UK TV license
BBC iPlayer may sometimes ask you to confirm the ownership of your UK TV license to watch some of the shows. You don't need to panic here. Just click "yes", and it will direct you to your stream.
What can you watch on BBC iPlayer?
BBC iPlayer hosts an impressive line-up of TV channels, shows, documentaries, live sporting events, and movies. Popular channels you can watch on BBC iPlayer include BBC Alba, CBeebies, BBC One, BBC Two, BBC Four, BBC Scotland, S4C, BBC News, BBC Parliament, and Radio 1. Top-rated shows include Eastenders, The Nest, London Kills, TopGear, Gavin and Stacey, Merlin, Line of Duty, and Mayans MC. Best documentaries include Blue Planet, Ambulance, Amazing Hotels: Life Beyond the Lobby, Seven Worlds – One Planet, and The Rise of the Murdoch Dynasty. Popular movies you can watch right now include It Follows, The Velvet Touch, King Kong, Iona, Lara Croft: Tomb Raider, The Blair Witch Project, The Relic, and She Wore a Yellow Ribbon among others.
The question of legality surrounding the use of VPNs in Australia
If you're worried about the legal aspects of using a VPN in Australia to watch BBC iPlayer, fret not; you aren't doing anything against the law.
VPNs are completely legal in Australia. You can use a VPN to play games online, surf the web anonymously, shop for discount deals, and even watch foreign content. To quote, the former Australian Prime Minister, Malcolm Turnbull:
"The Copyright Act does make it illegal to use a VPN to access overseas content. While content providers often have in place international commercial arrangements to protect copyright in different countries or regions, which can result in 'geo-blocking', circumventing this is not illegal under the Copyright Act."       
Fire up the popcorn!
So what say? Ready to light up your boring "at-home" stays with an all-Brit binge marathon?