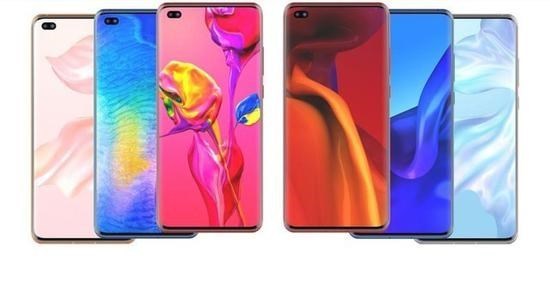 Huawei still has plans to further develop its own operating system and then launch it in China, according to an insider within the company.
Huawei's Own Operating System
The trade ban imposed by the United States prevented US companies, including Google, from trading with Huawei for a while. For that reason, it was uncertain whether new Huawei phones could still appear with Android as the operating system. Last week it was announced that the United States has reversed the ban. But this didn't stop Huawei from looking out for other options.
Huawei has in fact invested in faster development of its own operating system that would be called Hongmeng, or Ark OS for the western market. It is very unlikely that this western version will ever see the light of day as long as Huawei can use Android.
Last week, Walter Ji, the Western European CEO of Huawei, emphasized that, according to his company, Android offers the best user experience for consumers.
Hongmeng In China
For the Chinese market, things might be different, because the Android experience on Chinese variants already looks radically different without Play Store or Google apps. China is blocking those services and exchanging them for its own alternatives.
A source from Huawei Central states that Hongmeng is still under development and is already being tested on a new device. It is not known exactly which phone it is. The operating system is expected to launch in China together with the company's Huawei Mate 30 Pro flagship.
Huawei has been busy working with other partners to make sure it has a decent amount of quality apps available for its OS before the launch. The company joined forces with the company behind the Portuguese Aptoide app store, calling on developers to make apps for its own App Gallery. Huawei even has its own 'Ark' compiler ready for developers ready.
If Huawei is fully in control of software in its home country China, that could have several advantages. For example, the company could develop unlimited new ways to earn more from its software. With own software, a manufacturer can generate more income, which is also an important reason why most brands prefer their own software shell in place of pure Android experience. Given the investments that Huawei has already made, a launch of Hongmeng in China does not appear to be an illogical move.
We really want Huawei to succeed in bringing an alternative to Android and iOS. Huawei can make it a success in China without much trouble. We would also want Huawei to offer its OS to other Chinese OEM.
Huawei can even make its own OS successful in Europe and everywhere else by launching different variants of their phones running Android and Ark OS. They can offer phones running Ark OS at a lower price to attract customers to its own OS.