Most asking question i am running Windows 10 from a 1 TB Western Digital disk and also have Steam installed with this HDD. Recently, I ran from its space and purchased a 128G Samsung 830 SSD. Now I am thinking about adding the SSD to my PC and moving Steam games to SSD to find some improvement of the performance. However, I really don't understand how to move that game to the SDD while retaining the rest on my old HDD. Can there be any Steam game mover tool which can help to move Steam games without even re-downloading?"
Fortunately, Steam has made it easier to maneuver games from one place to another, no longer requiring you to open a Windows command prompt or obtain third party applications, though we'll outline those approaches, also, given that they still work.
Backing Up Your Games
Go to your Steam library > Right click on a game > Backup game files… > Select the installed games to backup and follow the prompts from there.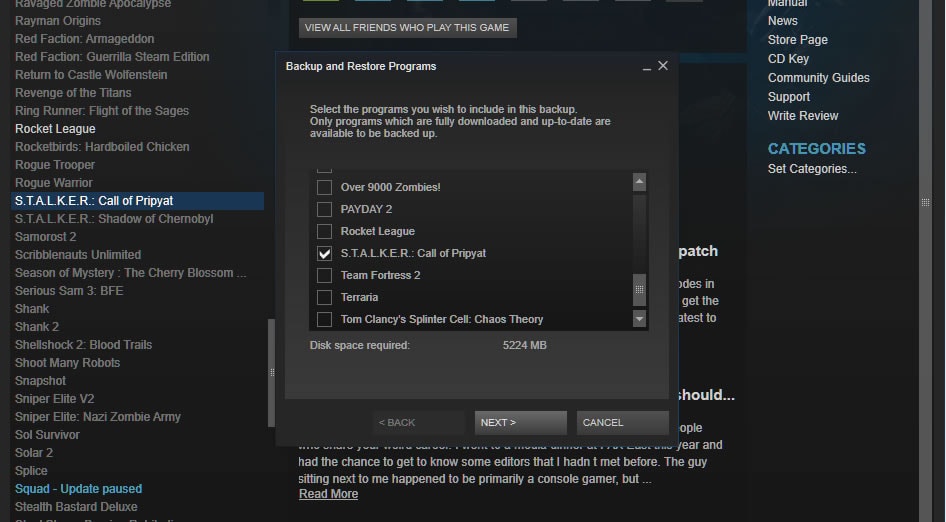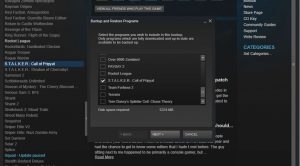 To restore these files as installed Steam games, head to Steam > Backup and restore games… > Restore a previous backup > point it to your backup files > continue with the prompts.
Move Steam Games to Another Drive
Steam today permits you to transfer individual games to brand new drive or library, but if you would like to transfer numerous matches from 1 spot into another, you may use the SLM application or the inbuilt Backup/Restore function. Let's see how to proceed Steam games to a different drive without redownloading.
Move Steam Games using inbuilt function
Steam games are stored under C:\Program Files\Steam\steamapps\common\. Everything is stored in one folder which makes things little easier. That said, Steam Also allows you to have multiple download folders which means you can store the games wherever you want.
Open Steam, and go to Settings > Downloads > Steam Library Folders and click "Add Library Folder".
Navigate to a different drive, and create a new folder. Name it as SteamGames or whatever you feel like.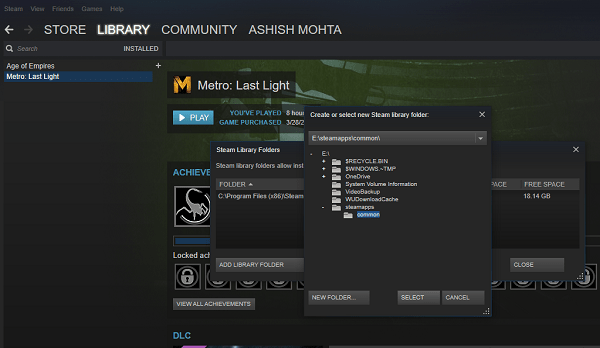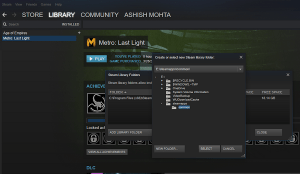 Open your Games library, and right click on the game you want to move, and then select Properties.
Switch to the Local Files Tab.
Look for a button which says Move Install Folder.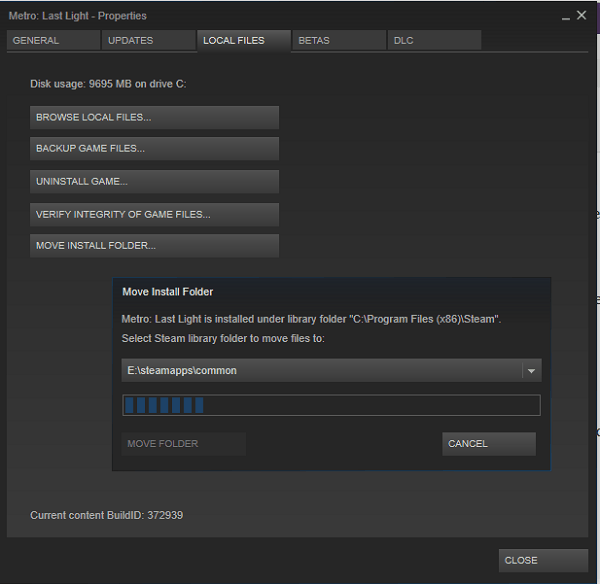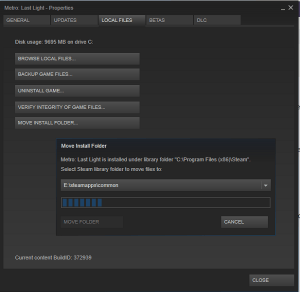 Here you will get a clear information about the current location of the folder, an option to select one of the new destinations you had included in the 2nd step. Click on Move Folder, and it will initiate the process. Completion time will depend on the size of the game.
Steam creates similar folder structure i.e. Steam\steamapps\common\ in the new drive or in any folder you had set your destination.
Use Steam Library Manager to Move Games in Batch
Steam Library Manager is a tool created to help you with managing Steam libraries. SLM lets you easily copy, move or backup your games between Steam and SLM (backup) libraries. It offers a simple interface which lists down all the Libraries on your PC, and games available in each of these libraries.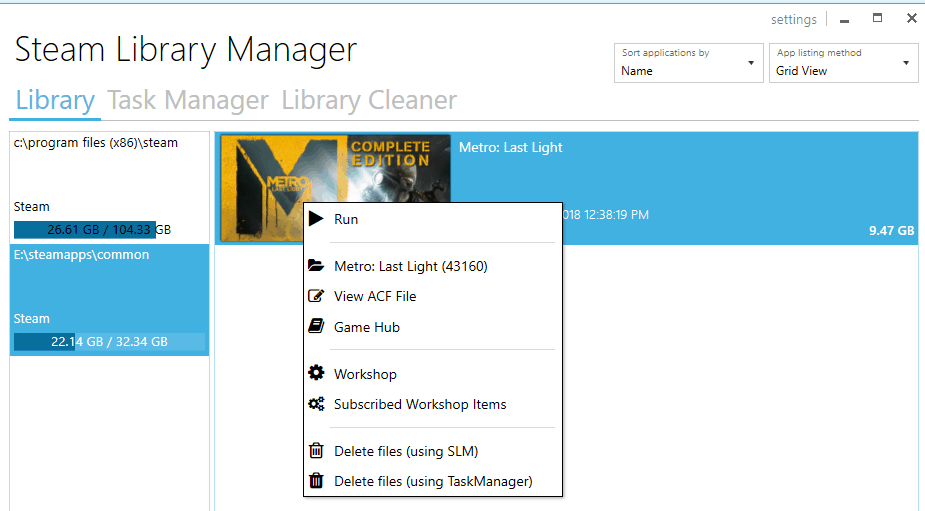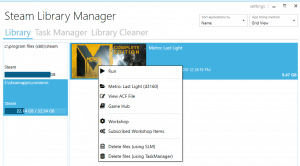 You can drag and drop the games from one library to another.
Displays free storage space for each of the drive where you have created a Library.
It can bulk move using a Task Manager section.
Real-time progress report on the movement.
Integrates with Steam Menu like Game Hub.
Launch Games in Steam from SLM.
As the games are moved, you will see a log getting generated. This will give you a clear understanding in case of a problem. After every move, you may want to clear all the logs, and completed tasks. You will also have to restart your Steam App to reflect the changes.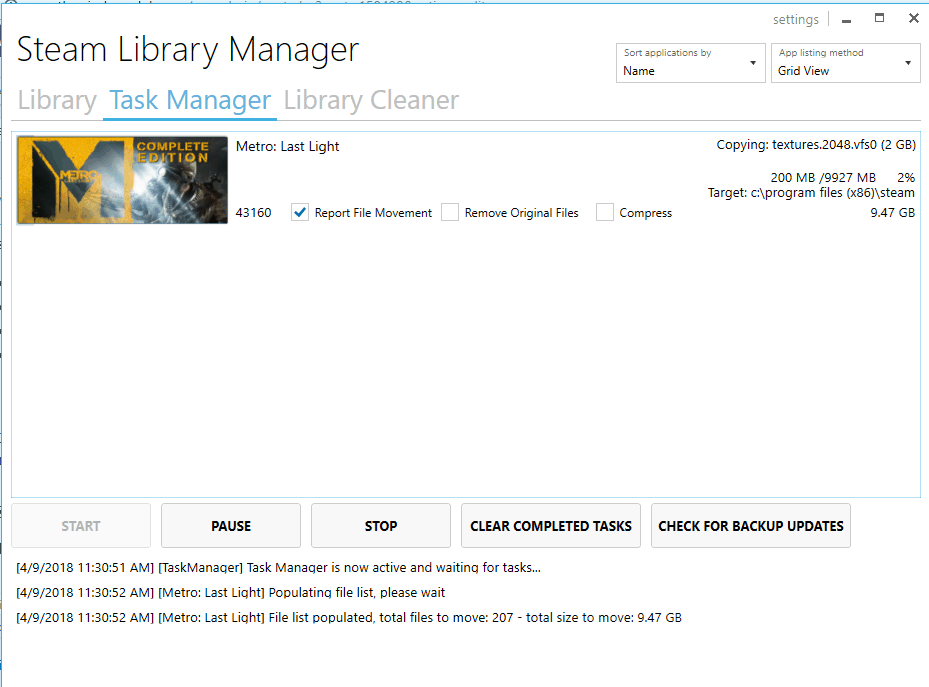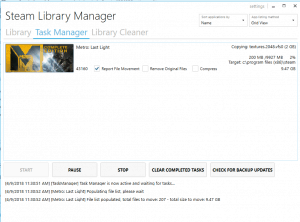 The only reason I had selected this tool is that it was updated recently. Most of the other tools haven't been updated for almost a year or more.
Use Backup/Restore to Batch Move Multiple Games to different drive or partitions
In case you do not want to use any third party tools, then follow this. If you have tons of games installed, and you want to move them all together, there is no direct way in Steam. The only option I could think of is using Backup & Restore function. While it is not very straightforward, this is the best shot.
Figure out where you want to move all your games. Make sure you have enough space because if you are moving tons of games, you need to 100% sure you don't run out of the process.
Since we will first backup, and then restore, we will need equal space for backups as well. So do the maths.
Add that destination as an additional library by going to Settings > Downloads > Steam Library Folders and click "Add Library Folder".
Close Steam.
The next step is to move your entire library by copying the '~/.steam/steam/steamapps/common' directory over to the Library Folder. The default place is 'C:\Program Files (x86)\Steam\steamapps\common'.
Open Steam, and Select the games in your list, and remove or uninstall it.
Now when you install games again, it will check in that new Library, and since the games are there, it will not reinstall, but only download necessary files.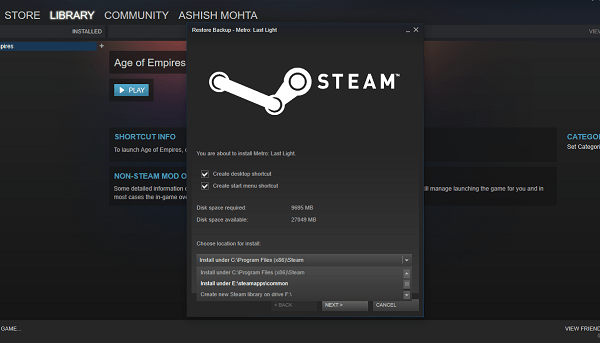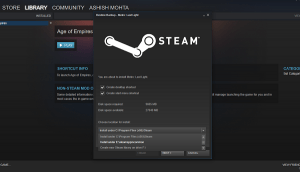 The whole process takes a lot of time so you will have to be patient enough, and depending on the speed of your hard drive, RAM, and processor, it will be different for everybody. Hopefully in future steam will offer this as an inbuilt option which will be much faster compare to backup, and restore.
Our Article also cover below asked questions.
How to move steam games to another drive 2018

How to move steam games to another drive without redownloading

How to transfer steam games to another computer without downloading

Move origin games to another drive

How to move blizzard games to another drive

Steam no move install folder option

Move install folder steam not there