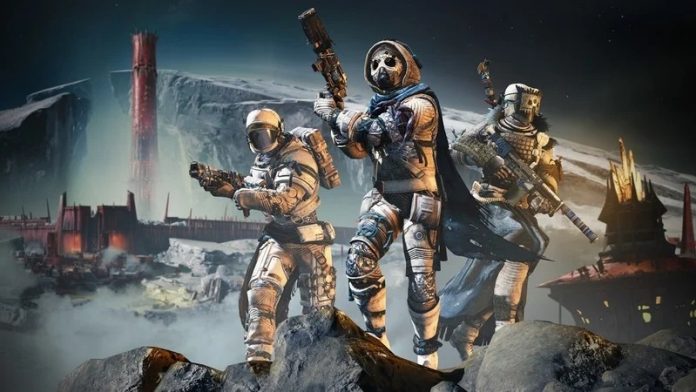 Hardcore Guardians, rejoice! A super difficult activity is coming back and it is time to prepare. However, there's a good chance that your current strategy won't work this time. Find out why and what other means of farming this activity are available to you in this article.
Destiny 2 Is Returning One Of Its Most Difficult Activities
The latest dev update was truly immense as a ton of game-changing alternations are going to be coming to the game really soon. One of those is the return of Grandmaster Nightfalls on March 16th. For those of you who have forgotten about what's so special about the Grandmaster version of Nightfalls – the entry power is set to 1325, so it's not an activity for newer players. But the difficulty itself is set to 1350, so even if you have the 1325 power, you'll likely have a bad time completing the instance. Although with the right Destiny 2 exotics, you might stand a chance.
Why only a chance? Because on top of the incredibly high level of challenge, the Contest Mode will be turned on, which will make you 25 Power level behind at all times. On top of that, Bungie promised to add new modifiers to increase the difficulty even further! Moreover, these Strikes will rotate weekly like the other Strikes.
And why would you want to farm these Strikes vigorously, especially if they are so difficult? It's all going to be for the three Destiny 2 Nightfall weapons that will be dropping from this activity with Adept versions! That means that if Masterwork them, they're going to get +3 to all of the stats and get access to the Adept mods, making them one of the Destiny 2 best weapons! So, what can you do in Season of the Chosen to prepare for such a high-difficulty activity? Will the best PvP weapons Destiny 2 has to offer help you? These and many other pending questions we'll answer next!
Say No To Farming Trials Of Osiris 
So the challenge is clear – even if you have a sufficient power level, you'll still be put at a disadvantage against powerful enemies who will have additional modifiers attached to them to turn your run into a nightmare. And since you can't buy Destiny 2 Adept weapons anywhere, if you need them, you'll have to grind these extremely difficult activities.
However, there's an easier and faster way to earn these exotics – through the means of our LFcarry service – Destiny 2 weapons boost. Don't get spooked by the name. Any boosting service that we offer is as safe and legitimate as they can get. We'll talk about this a bit later. For now, let's go back to that blog post from Bungie.
Looks like, in the coming weeks, we can expect a number of patches that will address some of the balance issues that are currently present in the game. It hasn't been said much about the first patch, though – only that it'll have some general bug fixes. That said, the next patch is going to nerf Stasis a lot, and that ladies and gents are what we'd call a game-changer.
So if you thought that you'd farm the hell out of those new Nightfalls by bringing something like Eyes of Tomorrow and going bonkers on your Stasis abilities – soon, this strategy won't do. In the nearest future, you will have to stop relying on Stasis being as broken and OP as it is right now. No more easy Destiny 2 Trials of Osiris rewards farm and no more easy Destiny 2 Nightfalls runs for the same reason.
Destiny 2 Boost – The Secret Is In The Quality And Variety
Therefore, if your plan was to rely on Stasis, you can forget about that. Instead, consider our Destiny 2 boosting. If you don't have sufficient power level to try out the new Nightfalls, there's an easy solution for that – the Destiny 2 Power level boost. It'll get you to the required level of 1325 or 1350 in no time.
The next step would be to equip yourself with decent weapons. You don't want to enter that activity without an arsenal of proper firearms. One Thousand Voices or Salvager's Salvo will do just fine. You also want to consider obtaining The Messenger and the most recent bow Ticuu's Divination. All of these weapons will help you survive in the Grandmaster's difficulty.
But, even if this seems like too much of a challenge for you, we can help you out with lots of other activities as well. If you browse through our lfcarry.com website, you'll find boost services for Glory rank, the completion of Presage Mission, completing Key to Divinity, weapon leveling, and even for running the Deep Stone Crypt raid.
We also have a wide range of guns that our pro players can help you acquire, among which is the excellent Xenophage and the Dead Man's Tale Catalyst. The best thing is that all of these services are totally safe. So why don't you come to visit us and see everything for yourself?