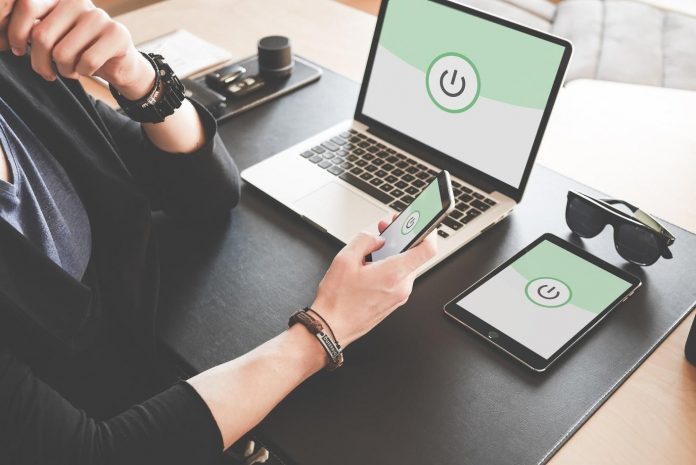 In this era, the world is moving towards digitalization, and with that, everyone is online for the whole day. But this has increased the risk also, earlier it was essential to keep the keys, and physical documents secure but now along with them the passwords, OTPs, and other crucial virtual information must also be kept safe. For this, many devices like mobiles and laptops provide multi-factor authentications that need the user to complete other security checks before he can access the information.
Two-factor authentication means you need one more thing to access information other than your user-id and password. It adds one more layer of security to your data. It works on the principle of immediate security response, which implies a unique security code or push notification will be required every time you try to login to your accounts.
The two-factor authentication is a great security feature for your cybersecurity but probably is not the only one. You have many other ways to secure your online presence like multi-factor authentication, which is an advanced version of the two-factor. Apart from it, you can use antivirus and antimalware for protection from cyber attacks. Here are a few tips you can look for a safe online experience.
Encrypting your network connection
When you connect to the internet using your home wi-fi, your connection is often not secure, and this can lead to theft of your data by third parties.
The way out for this is using a VPN, also known as a Virtual Private Network. A virtual private network creates an encrypted tunnel for your communication over the internet, shielding your activity from online cybercriminals and making it more difficult for them to spy on your private data and information.
Use antivirus and firewall
Cybersecurity is also compromised when attackers get access to your device. It can cause loss of data and other crucial credentials.
Using antivirus software will prevent your device and network from malicious attacks and malware. Firewalls will make a barrier between the device and the internet and will determine what traffic is allowed to enter into the device. Also, it monitors the internet security and protection from any malicious activity, which can lead to hacking.
Use the latest software
Using an old version of the software makes the system more susceptible to ransomware, and this becomes a significant risk for both businessmen and consumers.
Out-dated versions of software and operating systems become vulnerable to many hacking attacks. Using the latest version of OS and software reduces these vulnerabilities and gives you a secure computing experience, as they have improved security patches which makes it difficult for hackers to attack the network.
Conclusion
Securing your online presence is essential, you must protect the information and your communication over the internet. VPN is the best tool you can use for encrypting your network, along with its two-factor authentication works as another layer of security for accessing the data. You need to complete an additional check other than your password before logging in. Using antivirus and firewalls will protect your device from malware and other malicious activities, keeping the data safe. Apart from this, you must use the latest software so that the system is always protected against the new attacks as the updated software comes with a more advanced security patch.