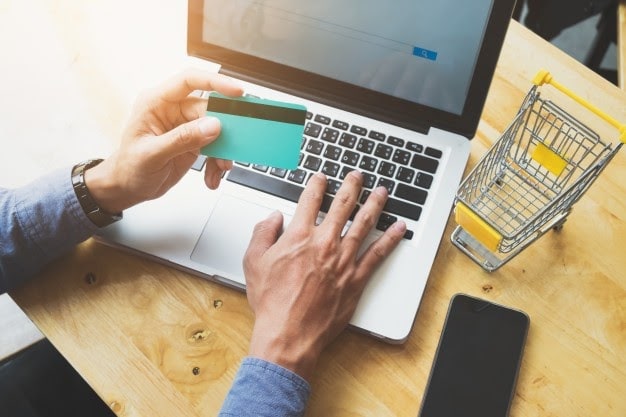 The growth of eCommerce businesses around the world is much faster compared to traditional businesses. In fact, the success of eCommerce businesses has been so staggering that even well-established business houses have started selling online.
With such fierce competition, you have to find ways to attract your audience's attention, make it easy for them to find the product they are looking for, enable them to complete their purchase without too much fuss, and provide an outstanding user experience so that they return and buy from your store again.
So, if you've decided to join the eCommerce bandwagon, creating a good, functional website at the outset is very important.
Here are 6 basic tips that will help you start off on the right foot.
1. Choose a Great Domain Name
The first important step to successful planning of e-business is choosing a good domain name. However, many business owners disregard this and end up with an inadequate domain name which can be as bad as choosing a poor location for a brick-and-mortar store. How are potential clients supposed to find you or remember your brand?
Your domain name will be your online identity and reflect who you are, what you do, and what products you offer. For that reason, you need to put some effort into finding a good, unique domain.
When coming up with ideas for names for your online store, you can choose to sit and wait for inspiration to strike, and then hope your domain is available or you can get proactive and conduct some effective research. Using providers like NameSilo will help you find a great and cheap domain name in no time.
2. Make Things Easy
Be sure that all the information on your site can be easily found and that the processes can be completed fairly quickly.
Your policies related to estimated delivery dates shipping, pricing, returns, refunds, and defects should be clearly visible. This way, your customers will feel confident when buying from you.
You should also ensure that the checkout process is simple and easy. A checkout process that includes multiple steps will make your customers frustrated and cause them to abandon their carts.
Finally, ensure that your customers can easily get in touch with you. You should have multiple communication channels (email, phone number, live chat, etc.) and they should all be clearly displayed on your website. When customers know that they can contact you wherever they need help or support, they feel reassured and comfortable about your business.
3. Create Awesome Product Pages
In eCommerce, product pages are critical so, if you want to boost conversions and increase sales, you must do everything to make them stand out.
Every product page has 2 key elements:
Clear and captivating product descriptions. A good product description should not only explain what your product is but it should also say why it's worth buying. The goal is to provide important info about the product's features and benefits so that the customers are compelled to make a purchase.
Great images. In eCommerce, the customers don't have the power to touch and feel the products, so the images replace this experience. Good images can make a big difference in the overall presentation of your products – they can help you attract more customers, invoke a feeling of trust, and significantly boost the chances of them engaging with your products. For that reason, it's very important that you use well-composed and well-edited photos. Luckily, creating great product images isn't that hard. There's a great number of tools that allow online photo retouching, cropping, resizing, etc.
4. Use Clear CTAs
Having clear CTAs on every page allows you to steer the customers toward the most appropriate spot in the conversion funnel. Whether you want them to get in touch with you, complete a form, download something, or make a purchase, your calls-to-action must be compelling for visitors to take the desired action.
5. Market Your eCommerce Website
Once your online store is live, it's time to reach out to existing and potential customers. Consider optimizing your product pages for SEO in order to improve your website's ranking in search engines. Think about how you can use social media to reach a broader audience. Devise a plan to build an email list and stay in touch with your customers. You can send out newsletters with high-quality content or offer discounts and special promotions.
Whatever you decide to do, having a plan is crucial. You need to find a way to be at the front of your customers' minds every time they are in a mood to make a purchase.
6. Track, Measure and Improve
Your e-store's data can tell you a lot about your customers and the profitability of your business. It can also provide insight into the types of products your customers buy most often, how much time they spend on your website, which pages do they like the most, where is most of your traffic coming from, how much revenue you made in the past quarter, etc.
This information can help you identify the areas of your website that need improvement and enable you to make more educated decisions in the future.
By investing some time and effort into these six areas of your online store, you can significantly improve your user experience, boost your sales, and grow your business.
Sell Your eCommerce Website
Once your online store business starts generating revenue, you should consider preparing your website for sale. We suggest partnering with an online brokerage company. An online broker understands the legal, financial, and operational aspects of the selling process and will be able to do the heavy lifting. He'll do everything possible to help you and make sure that you get the best deal and terms.