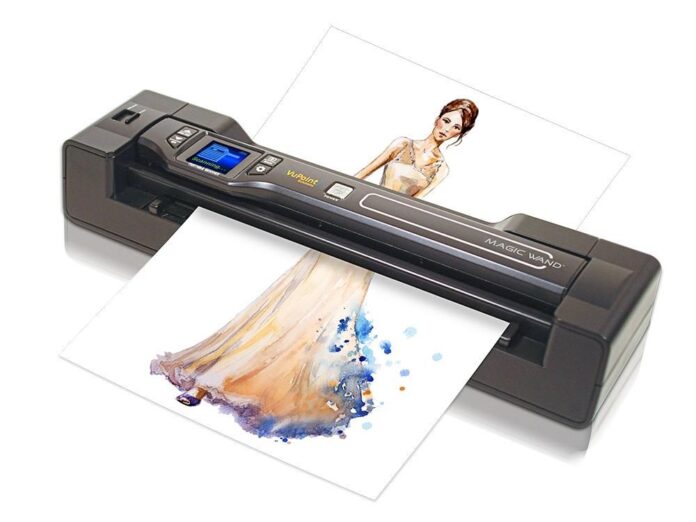 Photo scanner with auto feeder becomes popular now a days. It makes photos digitalized with optical scanning functions. You can save this digitalized photos in PC and also share in social media.
Besides, these provide outstanding scanned photos with clear and fresh look. Some scanner can transforms old photos like recently taken photos.
How to scan with auto feed photo scanner?
At first, select file for restoring default option.
Secondly, set media size according to the size of the photo.
Thirdly, set file type such as- JPEG.
Fourthly, change options to basic or standard or professional.
Fifthly, set the crop size.
Sixthly, set the border.
Finally, press scan for scanning the photo.
Main features of a photo scanner with auto feed:
OCR scanner of auto feed photo scanners provides files and folder those are searchable and editable.
It creates beautiful colour and images corrections.
It works swiftly and conveniently.
Some auto feed photo scanners has touch technology.
Resolution of photos is very nice.
Allows the scanned photos sharing in the social media, and you can save it in your PC.
 Considerable factors before buying a photo scanner with auto feeder
When you make decision to buy auto feed photo scanner you must keep some characteristics of the gadget. Not all the scanners are made for same usage. You should check whether the scanner fulfill your demands.
Some features you may consider before collecting a scanner are given below:
Auto feed option: You decided to use a scanner with auto feeder. So it is very important to check the capacity of auto feeder for the scanner. Different scanner have different types of feeder. Some scanner scan small amount of sheets and some scan much. You should choose according to your purpose.
Colour fidelity:  This scanner is for colour photo scanning. So colour guarantee is a must. You should check whether the original colour of the photos remains in the scanner. Otherwise, your goal will not be fulfilled.
Resolution: It is one of the most important factors you must have to check. Resolution of images is considered according to the dots per inch. The more dots in one the more the resolution is high. For scanning an image the scanner with higher resolution is better. So carefully check the DPI (dots per inch) before buying a photo scanner.
Some other factors those may be considered are your budget, connectivity with your PC, portability, easy to use etc.
Top 3 auto feed scanners
Epson Perfection V600 Color Photo Scanner-Corded: According to the user reviews it is the best photo scanner with auto feeder. Its colour quality is vivid and clear. It can be used both in office and home. It scans anything from invoices, photos to 3D objects.
 Plustek A3 Flatbed Scanner OS 1180: For scanning large documents this scanner is recommended. It is a flatbed scanner. It is used for scanning magazines, newspapers and such type of large pages.
 Epson Fast Photo FF- 640 High Speed Photo Scanning System with Automatic Photo Feeder: This scanner is remarkable for its transformation quality. It transforms old faded photos into clear one.
 Conclusion
In the conclusion, we can say that photo scanner with auto feeder is very useful gadget to those who love to click and preserve photos. There are scanners of different types and prices. So a photographer or photo collector can easily buy one to save and exhibit his dream.