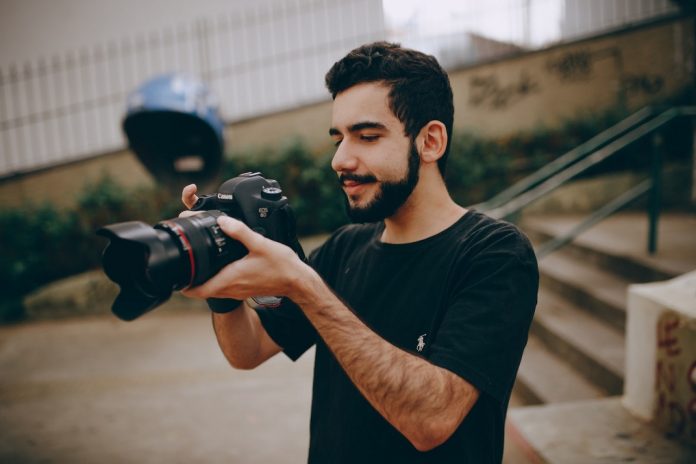 If you asked someone a decade ago what a social media influencer was, they would probably look at you like you were crazy. With the rise of visual social media platforms like Instagram, influencers have become a popular way to promote brands and make money doing so.
Successful social media influencers like Kylie Jenner bring in hundreds of thousand of dollars each time they endorse a product on their Instagram pages.
If you are an Instagram content creator, you know how hard it can be to attract attention on this platform. Educating yourself regarding how to use high-quality equipment to create dynamic content is crucial. Companies like Run Gun Shoot are committed to helping content creators, photographers and vloggers monetize their passions.
If you want to accomplish your goal of becoming a sought-after Instagram influencer, you need to dedicate time and energy to building your personal brand. Read below for tips on using Instagram as a personal brand-building tool.
Reply To Your Comments
A recent survey found that more than 86% of marketing professionals claimed to have used influencers to promote the brands they worked for in the past year. These marketing professionals realize that the best way to instantly connect with modern consumers is by using the faces they trust. This is why you have to work on building credibility and trust with the people who follow you on Instagram.
The average Instagram user will only follow people and brands that they connect with. If you want to make your followers feel connected, then look no further than the comment section on your Instagram posts.
In the comment section, you will see lots of positive and some negative feedback. If you see that people are asking questions about you, your brand or the companies you are involved with, reply to them quickly.
The last thing you need to do is pass up these opportunities to engage with your followers. By consistently replying to these types of comments, you can show potential Instagram followers that you are committed to staying engaged with them.
Produce Quality Content Daily
Spreading the word about your personal brand on Instagram is only possible when posting new content on a regular basis. You need to realize that the average Instagram user is bombarded with new posts every time they log on. When trying to garner attention on Instagram, it is a number's game. The more content you post on your personal page, the easier it will be to attract attention from a new audience.
Some wannabe influencers think that producing any type of content is acceptable when trying to meet their daily Instagram post quota. The most successful influencers operate in very niche markets. Trying to be too broad with your online persona is a mistake that can come back to haunt you.
This is why you need to figure out what your niche is and develop content based on it. If all of your posts follow a theme, it will be easier for consumers to digest them.
Work On Being Authentic
If you want to make money as an influencer, you have to be relatable to a large number of people. People on platforms like Instagram aren't shy about calling out wannabe influencers who are disingenuous. Being transparent and honest with your audience from the beginning is imperative if you want to keep them loyal. You need to show followers that you are just like them.
Highlight your successes regularly, but also remember to show your vulnerability and admit to making mistakes occasionally as well. This proves that you are human, just like your followers are.
The last thing you want is to drive people away because you are trying to act like a persona. By being yourself, you can attract more attention. Starting your influencer journey with honesty can also help you avoid feeling trapped by a persona you created in the future, should your popularity skyrocket.
Instagram Influencer Success Takes Time
As you can see, there is no single path to Instagram influencer success. Even the most popular Instagram influencer didn't obtain their online clout overnight. Being persistent is the best way to surmount the hurdles that await you on your journey to the top of Instagram.