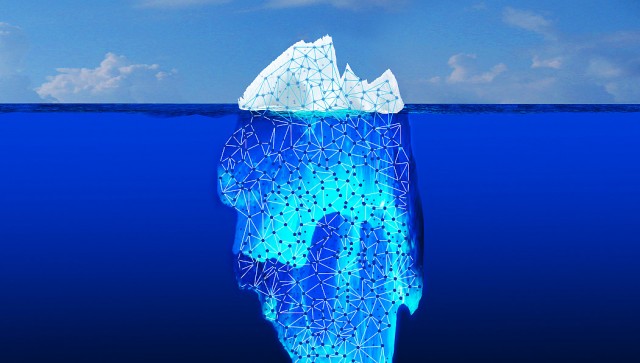 Whenever you seek information using the Google search engine, you would get millions of websites with different information. There would be some information which you would not able to find by using the common search engines for sure. Most of the information would be hided secretly and it is not possible for the search engines to access it for you. In most of the cases, you need a different web browser to get the information easily.  In this article you would come to know how to do Deep Web search. 
Find D
atabases 
The first step would be to find out the databases with a simple search engine. In order to locate a "hip hop database" and "wildlife databases", you should try using an ordinary search engine first. The main reason behind this is that because all the information presented in these databases would be easily accessed by searching in a search term, many search engines bots would not be able search them and this is how information become part of the deep web. You would get access to the website front page by using the search engine, where you can raise any query of yours.  
Specialized S
earch
Make sure you are using more specialized search for the databases. The Internet Public Library is not running and not accessible also. It is not being updated but you can use it if you really want. If you want to locate a specialized search engine for searching databases and vital information on a particular topic, than you can take the help of searchengineguide.com.  
Usage of C
omputer
You should try using the computer for research at an academic library. There would be some libraries attached to the universities and colleges which connected to larger numbers of databases and information you would find there would not be available on the ordinary search engines. You should ask a librarian about what type of databases they have so that you can have the clear cut information about it. It would not be possible for you to access these databases by using the library card information but it mainly depends on the databases owner and specific library.  
Internet
Ar
chive
You should browse the Internet archive. This internet archive project attempts to bring digital information for the purpose of conserving it for long term. You can browse its collections to get the archives of all the websites which have since gone, online copies of video games and difficult to access audio and video clips.  
Tor Network
This deep web area sometime also refers as the Dark Net. It is used mainly for the conservations, trades and information which user wants to keep it secret. If you are visiting this web region, then you must use software named Tor. Most of these activities would be illegal and only for the illegal activity.  
Download the Tor Browser
You should download the Tor browser as it is completely free which would help you in accessing the web pages anonymously. It would be very difficult for anyone to track your web history if you are going through the right precautions. There are several web communities which can be accessed with the help of the Tor network only. They are founded on secrecy, anonymity and privacy.  The web pages on the Tor network would be unreliable and sometime going down for days or even permanently. They would be slow to load as well because Tor is handling your anonymity by routing your connection through other user's computers.  
Save your
A
nonymity
It would be vital for you to understand that accessing the deep web, Tor network is completely legal but several people take bad advantage of it by going through the illegal activities. You should take some precautions which are highly recommended to handle malicious attacks or tracking by security agencies.  Make sure you are turning on your Mac firewall or windows. Always ignore downloading any file from a Tor web page, not even a .doc file or any .pdf file also. Torrent is highly risky and insecure.  
Deep Web Search E
ngine
You should use a deep web search engine. The deep web is very difficult to maintain and explore, so these ordinary search engines would not be much effective. If you want a well known deep web site, then you should try Google search engine which can help you in finding a link.  
The Final Say 
At last, you should understand not the entire Deep web is risky. The deep web illegal part is also referring as the Dark web. If you are planning for the deep web search, then you should take extra software protections which would help you more than Tor. Make sure your web cam is off at the time of browsing and also check your IP cannot be traced. Always stay on the good side of the deep web and never try to visit the suspicious links.