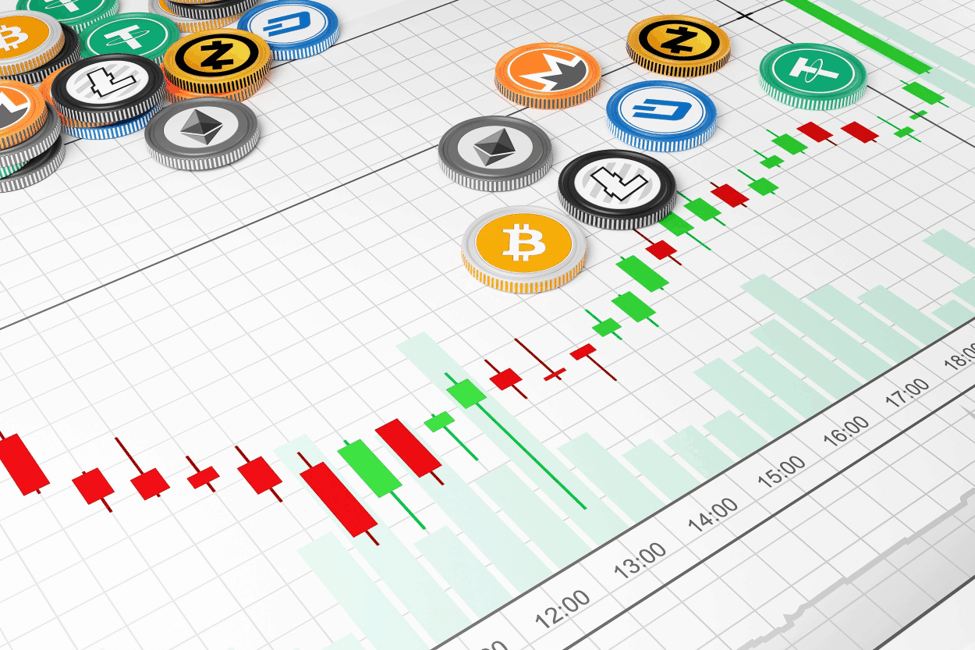 Nowadays, many people would like to try trading cryptocurrencies. If you have the same curiosity, you should take a look at the following list to have a clear understanding of which cryptocurrency exchange is the best and worth your attention.
What do we call a cryptocurrency exchange?
A cryptocurrency exchange is a specialized site where traders buy, sell, and exchange different kinds of cryptocurrencies for other currency, either digital or traditional ones, for example, US dollars, Euro or Pounds. Many people want to know how to exchange bitcoin to paypal. If you want to become a professional trader, you are supposed to get access to many useful tools for trading. The first tool you will need is an exchange. You will be requested to get your ID verified and open your personal account. Those who want just to try straightforward trade should use other platforms which do not ask for ID verification.
What are the common types of cryptocurrency exchanges?
Trading Platforms – to get in touch with buyers/sellers. Usually, you take a fee from every transaction.
Direct Trading – to start person to person trading. People from different countries deal with exchanging their currency. There is no fixed market price. As a seller, you will set your own rate of exchange.
Brokers – to buy cryptocurrencies at a fixed price, which is pre-set by the broker. In fact, there is not so much difference between a broker and a foreign exchange dealer.
What to take into consideration before starting trading?
You have to keep an eye on the following points to make a good deal.
Reputation – You have to check fresh reviews from other people and popular industry websites. Do not forget about forums, for example, BitcoinTalk and Reddit.
Fees – Always check for fee-related information. You have to understand everything about a deposit, withdrawal fees, and transaction. Fees differ from the exchange to another one.
Payment Methods – Find other available payment methods, for example, credit and debit card, wire transfer, PayPal, etc. Choose the exchange with maximum payment options for your convenience.
ID Verification – Most of the trading platforms ask for ID verification if you want to make deposits or withdrawals. Still, it is possible to find exchanges that let you trade anonymously.
Geography – You can access specific functions only from certain countries. Check if you can get full access to tools/functions in the country of your residence.
Exchange Rate – Paying attention to exchange rates you can save a lot. As a rule, rates can fluctuate up to 10% and in some exchanges even higher.
What are the most recommended cryptocurrency exchanges?
Today you can choose from a lot of platforms. However, it does not mean that all of them are made equally. Below, you will see the list which is based on reviews and such criteria as user-friendliness, security, accessibility, and fees.
Changevisor
The first platform we want to recommend to you is changevisor.com which is efficient for monitoring rates of e-currency exchange on world exchanges. It is designed to protect the operations you do. You will not find a better platform for converting digital cash to real and vice versa. It has been tested by thousands of traders who are fully satisfied with the provides services, reliability and efficiency. You can easily find a site for profitable purchase, value verification, etc. The process of selling bitcoin has never been so easy. All you have to do is to choose the exchanger, check the cash reserve availability and transfer the needed amount.
Kraken
Bitbuy.ca is another reliable digital currency platform. The main mission of the company is to provide traders convenient, secure, and dependable access to various digital currencies. You will enjoy their customer service, user-friendly interface, and fast turnaround times for withdrawals/deposits. The platform is suitable for both beginners and experienced users. It is one of the quickest growing platforms for traders. It is an excellent choice for purchasing/holding crypto.
ChangeNOW
If you want to try trading online and you do not want to deal with a registration process, ChangeNOW is the best choice. It is an instant cryptocurrency exchange platform. The crypto conversions are limitless. The company has a good reputation on the market thanks to excellent rates and secure services. You do not have to create your account in order to use their services. It allows you to process transactions for 170 cryptos. You can do fiat-to-crypto purchases as well. Customers appreciate the honesty of the company. You will not be forced to pay any hidden fees. The processing speed to do your transaction takes a couple of minutes.
Conclusion
There is nothing difficult to pick the reliable cryptocurrency exchange platform. We hope that our recommendations will make your experience less time-consuming. Always keep an eye on the fees, security, reputation, ID verification, and geographical position. You do not have to use only one exchange. So, try them all and share your opinion which is the best for you. If u want to write for us cryptocurrency watch them.