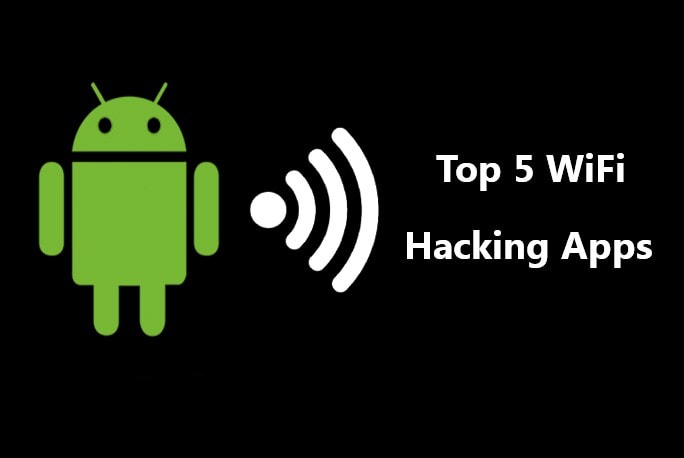 [ad_1]
Android WiFi hacking Apps are fairly acquainted and people apps seize everybody consideration.
Contrasted with wired programs, WiFi programs signify a further safety problem as their indicators are open to the general public and WiFi Hacking doable.
Android telephones are most well-known in gentle of the accessibility of an important many functions available in the market. Android telephones are most well-known as a result of accessibility of a lot of functions within the retailer.
There quite a lot of WiFi Hacking Apps obtainable right here we listed probably the most well-known App.
5 Greatest Android WiFi hacking Apps
Aircrack-ng is an 802.11 WEP and WPA-PSK keys cracking undertaking that may recuperate keys as soon as sufficient data bundles have been caught. It actualizes the usual FMS assault alongside a couple of developments like KoreK assaults, and as well as, the PTW assault, subsequently making the assault considerably speedier contrasted with different WEP splitting gadgets.
It concentrates on varied ranges of WiFi safety:
Checking: Packet catch and fare of knowledge to content material data for moreover making ready by outsider gadgets.
Assaulting: Replay assaults, deauthentication, faux entry focuses and others by way of packet injection.
Testing: Checking WiFi playing cards and driver capacities (catch and infusion).
Cracking: WEP and WPA PSK (WPA 1 and a couple of).
The Software will endeavor to affiliate with WPS empowered Wifi Routers which have the WPS helplessness. using a couple of calculations to affiliate with the Wifi.
It not simply allow you to affirm the safety of your function of entry, nevertheless, it likewise provides you an opportunity to see each one of many passwords for all of the WiFi arranges that you've related to from that Android gadget.
Wps Wpa Tester is an software that encourages you to test if the WPS conference of your function of entry has any vulnerabilities. With this software, you'll be able to play out this watch out for any system, nevertheless, it's prescribed to put it to use solely on their lonesome.
**Gadgets WITHOUT root authorizations and with Android >= 5.0 (Lollipop), can affiliate with this software but they CANNOT see the WEP-WPA-WPA2**
**Gadgets WITHOUT root consents and with Android < 5.0 (Lollipop), CANNOT be related to this software and so they CANNOT see the WEP-WPA-WPA2**
Also Read Crack WPA/WPA2 WiFi Passwords With Wifiphisher by Jamming the WiFi
The Kali Linux NetHunter enterprise is the principle Open Supply Android infiltration testing stage for Nexus gadgets.NetHunter underpins Wi-fi 802.11 casing infusion, a single tick MANA Evil Entry Level setups, HID console (Teensy like assaults), and BadUSB MITM assaults.
The Kali NetHunter design interface lets you effortlessly organize advanced setup paperwork by way of a neighborhood internet interface.
This element, along with a customized portion that backings 802.11 distant infusion and preconfigured affiliate again VPN administrations, make the NetHunter an imposing system safety gadget.
Zanti is among the finest Android WiFi hacking Apps created by Zimperium and have enormous numbers of obtain. Basically, this software is utilized for wi-fi organize entrance or safety analysis.
Its WiFi scanner demonstrates the doorway focuses with identified default enter design in inexperienced. You may likewise make the most of the applying to homicide associations with maintaining the target to get to any web site or server.
[ad_2]