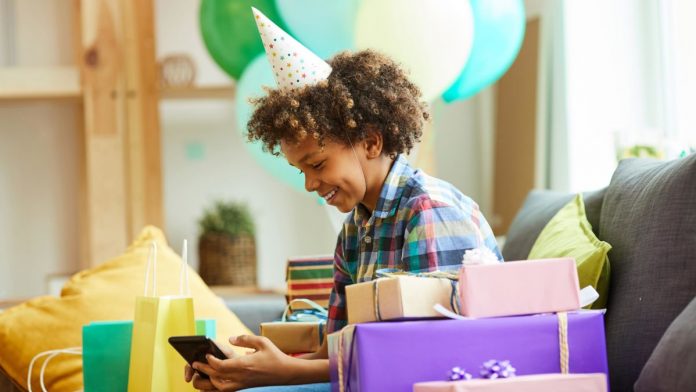 Since December 2019, the world is facing a dark time. We got introduced to Covid-19, a deadly virus that has taken millions of lives all over the world. Many countries were put under quarantine and social distancing measures were applicable throughout the globe. People were not able to visit each other, let alone party together.
Human touch which used to be a symbol of love and warmth is now considered almost deadly. In hard times like these, the world needed refuge from reality and that is where the virtual escape rooms come in.
Virtual technology comes to aid:
In the current scenario, virtual escape rooms have taken the world by storm! This has only been possible due to the immense growth and advancement of technology.  From distance learning to online entertainment, everything is now possible because of technology. Everyone from the little tech-geeks to the old generation who barely know how to use smart-phones relies on technology for the simplest of activities. The development of technology has seriously made our lives easier. We have been talking and sharing our special moments via a video call with our friends, family members, and loved ones who live across continents for a long time now. But now, keeping in mind the current scenario, we are doing the same thing with someone who lives just a few hours away.
When the world started to look for ways to impart knowledge to students via phones and laptops, at the same time people started to discover ways of recreation that we can enjoy from the comfort of our homes. Virtual escape rooms are not new to the game. They were introduced simultaneously with the conventional escape room game if not before.  If you are still wondering what an escape room is, then let us help you!
How is an escape room played?
An escape room is a 60-minute long real-time adventure game where the players are locked in a room and they have to escape. The game revolves around a story. The setting of the room is based on that story. In the room, the players will find puzzles, clues, ciphers, and quizzes. All the players are supposed to work together to decipher all the clues and puzzles and solve the mystery. If they can do that, they will be able to escape the room and win the game.
For example: In a murder mystery game, the players need to solve the murder case and probably find the killer. Once they can do that, they can escape and win.
These games are usually played in a team and are very immersive and interactive which makes them ideal for a party or celebration.
Since the escape game can also be played virtually, you can play these games without moving an inch from your sofas and without the need of getting out of your comfy pyjamas. These virtual escape games for virtual birthday parties are played on popular video calling applications which the whole world is using right now for their work or studies. You guessed it right! It is Zoom, WhatsApp, and Skype.
You might be wondering right now how these virtual escape games are played?
Any escape room that you play virtually will have a volunteer in the room; the volunteer will solve the mystery on your behalf. You will be on a video call with your volunteer and he/she will show you the whole room. The volunteer will be following every command of yours. So, the chance of winning and losing still depends on you and your escape-skills. A virtual escape room will help you have an experience of a real-time adventure while you will still be safe and comfortable at your own home.
Virtual escape rooms and how they saved 2020 birthday parties:
We acknowledge that because of this pandemic your special event might have been sidelined. Unfortunately, it is off-limits to hold a traditional birthday party amidst this pandemic. But, you can still celebrate your special day and make the most out of it!
To jazz up your day, we present you with the perfect virtual party idea! An escape room!
An escape room is a perfect idea to hold a virtual birthday party. A birthday party enables friends and families to play the game together even when they are far off from each other. Also, it is fun and adventurous and no other virtual party can even be compared with it.
Here's how you can organize an escape game birthday party for yourself or your loved ones!
Make a list of the people you want to invite to this virtual extravaganza: write down the names of your fellow adventure seekers that you would like to celebrate the special day. Don't forget to call them up to ensure that they're up for an epic virtual adventure!
Choose a game of your choice: Escape games are offered in a variety of genres. So, if you are a mystery lover or a sucker for sci-fi, there definitely will be something for you!  You can also call your friends and see what interests them.
Make a reservation: An advanced booking after you ensure the availability of a suitable time slot is what you need to do next. You can also call the brand and ask if they provide special deals for birthdays or events and who knows you might end up saving some bucks!
Download the platform where your game is organized: The brand will tell you before-hand about the platform where the game will be organized. Download that application. Most probably it will be skype or zoom. Ensure that you and your friends download it as well.
Familiarize everyone with the concept: Because of how new this concept is, some of your friends might be unfamiliar with it. Make sure you answer all their queries so that they have all the clarity they need and they can also enjoy the experience.
Time for the adventure to begin: Begin the game and play it with all your heart and enthusiasm. Have faith in the volunteer. Don't worry! You can give as many instructions as you like and turn him/her around in circles to get the full view of the room!
Strategize with your teammates: Communicate with your teammates and prepare your foolproof strategy. Instruct your volunteer to take up even the silliest task you think might help- you never know what might work! Put two and two together with your companions and figuring your way out won't be a challenge!
Final words:
Celebrate your party in a completely non-conventional manner.
We sincerely hope that you do not host big birthday parties or events and follow all the social distancing measures. You can make a huge difference by celebrating your birthday from your home. After all, by doing so, you are just saving yourself and your family but also stopping the spread of this deadly pandemic.
So go now and celebrate your virtual party today and how knows you might end up appreciating this pandemic party more than a traditional one!
Author Bio: 
Charlotte Lin is a content creator at
escaperoom.com
. She's a passionate young woman, mother to an amazing nine-year-old, and an avid reader. Over the years, writing has helped her explore and understand the world as well as her own self. She loves to travel, meet new people, and spend quality time with her daughter. You can find her on LinkedIn.