Selecting the best web browsers for Ubuntu largely depends on your personal needs, but usually, browsers are used for accessing/browsing websites.
In this article, we will look under the hood and highlight some of the best web browsers for Ubuntu.
1) Google Chrome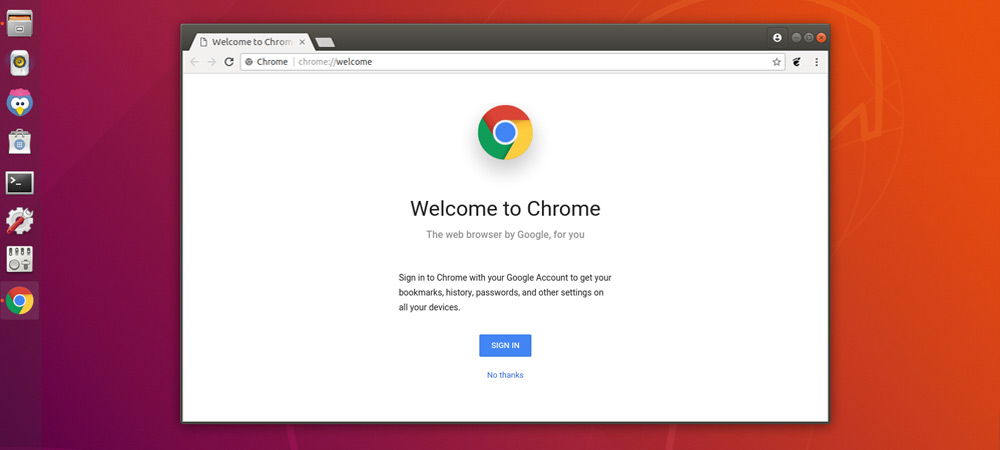 Google Chrome is arguably one of the best and most widely used web browsers owing to its fantastic features including the tabbed window interface. There are three different WebM codes for the best audio and HTML5 videos including your bookmarks.
Google chrome works well in Ubuntu both in PC and in smartphones. It has wonderful features such as bookmarking and synchronization. Google Chrome is based on open source Chromium that is supported by Google Inc.
Google Chrome and Chromium have a malware-blocking program that secures personal data. There are additional plugins in chromium store that increases its functionality in Linux system. Most users believe that Chrome is one of the best Ubuntu web browsers available in the Linux world.
2) Firefox

Firefox is another browser you can comfortably use on Ubuntu Linux. Also available in other platforms such as Linux, Androids, OS X, and Windows. Tabbed browsing, private surfing, and spell checks are some of the features present in the Ubuntu version and Best Ubuntu Web Browser.
The browser widely supports XML, HTML4, and XHTML etc.
3) Vivaldi
The developers of Vivaldi browser had an ultimate goal of providing the fastest browsing experience with features such as quick access commands, accessible tab management, etc Very nice Ubuntu Web Browser.
Its developers enabled the use of HTML5 and node.js. The layout search engine borrows from Blink. You also have an opportunity to choose a theme and use thumbnails for every site you visit.
4) Opera
Opera is a widely established browser coded in C++, and it supports Windows, MacOS, Android phones, and Linux. It is widely known for its high speed tabbed cycling, the best VPN service, and Adblocker one of the best  Ubuntu Web Browser.
The browser supports Opera turbo to facilitate fatter surfing.
5) Yandex Browser
Yandex browser has its origin in Russia and offers a modern user interface accompanied by faster browsing. The search engine of choice is, of course, the Blink engine.
The browser is chromium-based with quick page loading in poor internet connection. You can also use this browser on Windows, Linux, and iOS.
6) Waterfox
Waterfox is a browser based on Firefox and works well on Linux, Windows, MacOS, and Android. The browser was introduced in 2011 after the Mozilla Firefox Code. Waterfox is available in Cross Platform Component Object Model (XPCOM) and XML User Interface Language (XUL).
7) SeaMonkey
Seamonkey is based on the Mozilla codebase and it works well in industrial growth and performance. The browser is compatible with high-speed browsing, and its latest update uses the latest Mozilla code very best ubuntu web browser.
Has a neat and clean user interface with manageable features. New users will find the tabs and email components easy to handle and use.
8) Pale Moon Browser
For anyone who enjoys trying out new things, Pale moon should be something worth trying out. It is an open source browser with a focus on efficiency and compatibility with different Firefox extensions as well and the best Ubuntu web browser.
Pale Moon has excellent visual feedback that guarantees flexible configuration.
9) Epiphany
The GNOME community came up with a simple yet powerful browser for Ubuntu while maintaining the standard format. The lightweight browser is extremely simple to use if you look at the excellent design and the user interface that any new user can adapt to.
Epiphany is based Webkit browser engine and can be used on a large scale owing to its compelling features.
10) Iridium
Iridium is known for its privacy when used in Ubuntu. It is also user-friendly and easy to operate. Iridium is Chromium based and can handle a wide range of complicated sites at high speed.
11) Qupzilla

For a browser that works well with KDE desktop application, the choice of Qupzilla should be your best choice. The Qupzilla project started in 2010 and most of its functions have been used in modern day web browsers.
The browser has a simple user interface to the users with the most interactive feature found on its user-friendly interface. You can create bookmarks, ad blocks, speed dial, etc.
12) Brave
This browser was made by a Mozilla co-founder using JavaScript and C++ codes. The main goal of the browser was to block people who track browsing activity. Users can operate Linux, Windows, Android, and MacOS.
It offers faster page loading and does not have any pop-ups showing up when in use.
Conclusion
In this tutorial, we gave an insight into some of the best web browsers for Ubuntu systems. Perhaps you have used one that is not mentioned, feel free to give us an update in the comment section.