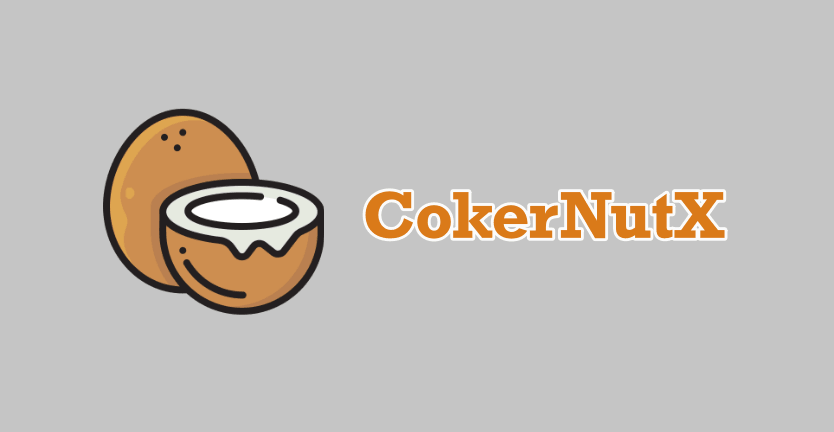 Are you using third-party installers in place of Cydia? Two of the best are undoubtedly TweakBox and AppValley, but they don't always work. Sometimes the app certificates get revoked, and some people can't find the app or game they want. Why not try CokernutX? A relative newcomer to the app scene, already more than a million people worldwide are using it.
Download CokernutX
Because it's another unofficial app installer, you won't download CokernutX from the app store. What you can do is download the app profile straight onto your iPhone or iPad. Here's how:
Using Safari browser on your device, download the CoketNutX configuration profile onto your device from the linked page.
Tap on Install and go to your home page
When you see the app icon, the installation is complete – do not open the app yet
First, go to Settings > General and open Profiles
Tap the developer name and tap on Trust
Now you can use CokernutX without getting an Untrusted Developer error.
What is CokernutX?
In recent years, a lot of third-party app installers have been released to try to provide some of what Cydia offered. CokernutX is another of those installers and is one of the best alternatives to TweakBox and AppValley. Inside, you will find a huge selection of apps, games, even some Cydia tweaks; many of these have been modified, so they have more features, and everything is free to download and use.
CokernutX has one advantage over many app installers – you do not need to provide your Apple ID when you download it. That means Apple cannot track your usage of the app, and you are not restricted to apps that only work in your country – you can download and use anything you want. CokerNutx app is not available on PC or Mac.
App Features
Free to use
User-friendly
Plenty of third-party apps and games to choose from
Downloads secured using SSL encryption
No jailbreak needed
Supports all iOS devices
Much more – download to see
Let's take a deeper look at some of those features so you can see exactly what you are getting with CokernutX:
In-Depth Features
CokernutX doesn't offer as many apps and games as AppValley or TweakBox, but it is still a great app installer to use:
It's Free – it really is – all the apps and games are and always will be free
No Apple ID or Jailbreak – you don't need to jailbreak, which means your device is secure, and with no need to use your Apple ID, you can download what you want, safe from Apple's prying eyes
Secure – with SSL encryption included, you can be sure that your apps and games are downloaded in tight security
Unofficial Content – in CokernutX, you will find plenty of apps, games, and a few Cydia tweaks, all unofficial and not found in the stock app store. Lots of them are modified and tweaked, s they offer more and work better, and you get more than 5,000 to choose from.
Frequently Asked Questions
All apps come with questions, and these are the most common:
What is CokernutX?
A third-party app store that offers more than 5,000 apps, games, and tweaks for the iPhone and iPad, mostly tweaked and modified.
Is it Free?
Yes, it is free to download and free to use.
What about a Jailbreak?
You don't need to jailbreak, nor do you need your Apple ID. There is just one restriction – you must have iOS 8 r above on your device.
How Do I Contact the Developers?
By using their Twitter account – you can see all the latest news and get in touch with them
How Do You Determine What to Include?
When it first started, only the most popular content was included. Then the developers looked at ways to help the jailbreak community.  Not long after, they began to add modified content, including the best-modified games and tweaked apps.
What About Advertising?
CokernutX does not allow advertising apps and has a relatively strict policy in place. They want their app to concentrate on the apps and games and, although there is the occasional ad, they are few and far between and do not detract from your enjoyment of the app.
Is it OK for Me to Republish any f the Apps and Games in the App?
Yes. CokernutX is completely open-source, and there are few restrictions on what you can do.
Tell Me Why I Should Download CokernutX?
It is one of the newest app installers released as a Cydia alternative, but it's more than that. Whether you are a part of the jailbreak community or not, CokernutX offers a great alternative to other app installers and to the iOS app store. It is safe to use, your downloads are secured, and it is one of the easiest to use.
And, because it's free, you're not losing anything by trying it.