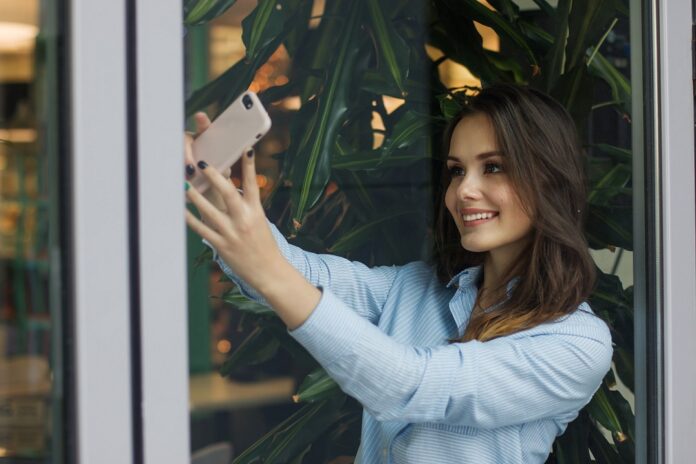 Selfies have become a part of modern life. The popularity of social networks promotes this phenomenon along with the spread of smartphones with increasingly better cameras. If you are an active user of social networks, you must take beautiful photos not only of landscapes but also of yourself! To interest the audience, photos must be of high quality, and you must be beautiful in them.
An appropriate app can work wonders in improving the quality of your selfie photos. There are many photo editor apps, cartoon yourself apps, face mask applications, etc. But recently, there have been more apps designed specifically for editing selfies. Such applications can easily eliminate unpleasant flaws in your appearance.
Facetune
Facetune provides a means of quickly correcting your selfies. You can whiten teeth, remove the effect of red eyes, gray hair, change the chin line, and much more. Also, the program knows how to blur the background to keep you in focus. Besides, you can do different makeup, paint eyes, lips, etc.
For additional editing tools, you can use the Enlight application, which has features in the style of Photoshop.
Retrica
If you thought Instagram was the king of filters, you were wrong. Retrica offers more than a hundred filters in real-time, from retro style to neon glow. Collages and a built-in timer will give you even more options for creating perfect photos. Although they can't be edited directly inside the app.
Camera+
Camera+ was not created directly for Selfi but is one of the most popular camera applications on the iOS platform. It has a wide range of exposure control and advanced settings such as continuous flash, 6x digital zoom, and timer. There is also a wide range of filters, frames, and modes.
Photo Editor by Aviary
This program is something in between Camera+ and Facetune. It has post-production effects and a simple interface that allows you to stylize your photos for different themes. You can whiten your teeth and fix skin imperfections, add headlines, and turn photos into memes.
The program has not been updated for a long time after it was purchased by Adobe. But this does not prevent it from doing its job properly.
Snapchat
You might not know that Snapchat is suitable for taking selfies, but it is. There is a social network based on photos, videos, and messages, but the program also handles shooting photos perfectly. It offers stickers and animations, filters, and a front flash. Besides, the app is free and multi-platform.
To save a photo instead of sharing it with the world, download it to your camera gallery before publishing it.
Instagram
Like Snapchat, Instagram also offers a collection of features and tools for taking great photos. Story Mode contains filters, stickers, tags, and layers.
You can draw and add text to images, and share photos with friends. Take a photo in Instagram Story, add the desired effects, and save the image to your smartphone if you don't want to show it to anyone.
Frontback
This program uses the front and back cameras to take pictures so that you can see on both sides of your smartphone. This way, the device will take a picture of something in front of you and your face while doing so. You can easily share your pictures using traditional social media.
YouCam Perfect
This program was created with an eye on selfies. Its basic functionality allows you to remove facial imperfections. More aggressive settings allow you to change various components of your body, such as your nose, eyes, and proportions. It's like the visual equivalent of plastic surgery.
Perfect365
Perfect365 doesn't differ in its set of tools but in its built-in ability to change the intensity of each effect with the help of a slider. It has a combination of templates and 20 different tools for decoration.
VSCO
The main advantage of VSCO is the settings after taking a photo. It uses an elegant and attractive interface that allows you to easily change brightness, contrast, color temperature, and sharpness. Various filters allow you to change the mood of photos.
Microsoft Selfie
This Microsoft application works with computer vision technology. It has intelligent portrait enhancement, digital noise elimination, automatic exposure. These three functions work together to ensure maximum image quality, taking into account ambient lighting, your age, gender, and skin tone.
Selfie Editor
Like the aforementioned Facetune app, this program contains many features for quickly changing photos. You can smooth the skin, reduce and increase facial features, etc. A simple editor offers many filters, allowing you to set different shades and tones after the initial editing.
PIP Camera
The program contains several templates for cropping the last selfie. Different frames use the Picture in picture function, allowing you to insert your face into various objects such as bubbles, glass bottles, etc.