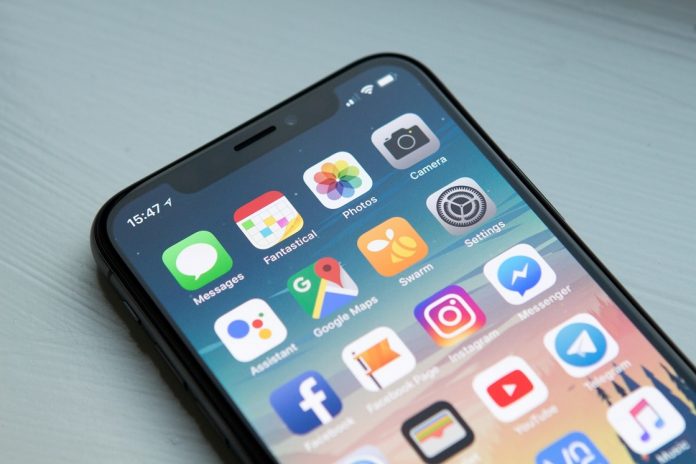 Refurbished phones are usually those that were sent back by customers due to a fault and have been repaired for re-sale. However, not all phones described as refurbished are faulty, because some networks and retailers classify 'refurbished phones' as handsets that were returned by customers who changed their mind within the 30-day cooling-off period after they signed up for a contract.
Before being put on sale, all refurbished phones have been thoroughly checked and tested to ensure that their everything is all right. The personal data of the former owner is deleted from the refurbished phones. They also verify audio quality and screen responsiveness, as well as how the phone connects to Wi-Fi and 3G/4G. However, it is not guaranteed whether you'll get the original packaging or receive other accessories that were originally bundled with the phone. One of the most important considerations when buying a refurbished phone is the warranty it comes with, as this provides your protection if it develops a fault. The warranty usually lasts a year.
Lots of networks and specialist phone retailers sell refurbished phones, including O2, Vodafone, Mobilephonesdirect.co.uk, and handtec.co.uk. You can also pick up a refurbished phone from auction sites, high-street retailers and specialist re-sale-and-recycle sites such as Envirophone.
Refurbished phones are typically given a 'Grade' by retailers. Trading Standards has told us these grades aren't set independently, so quality can and will vary, but typically they are defined as follows:
| | |
| --- | --- |
| Grade A | This is as nearly new. At best, it will be a phone returned within the 30-day cooling-off period, so is to all intents and purposes still a brand new phone. At worst, it'll show negligible signs of wear. |
| Grade B | May have scratches, chips or other forms of minor or negligible damage. |
| Grade C | May have perhaps up to five blemishes and look like they've been used. |
| Grade D | May be broken in some way, and clearly look second-hand and used for a long period of time. |
Most networks only sell refurbished phones from Grades A to C. However, some networks use their own grading system, and puzzle the customers by grading the refurbished phones as 'Perfect', 'Almost Perfect' and 'Perfectly Fine'.
Before buying refurbished phones, always make sure you're buying a SIM-free mobile. (A SIM-lock mobile phone restricts the user to specific countries and/or networks. This is in contrast to a SIM-free or unlocked phone which can be used anywhere without any SIM restrictions.) Always buy from a trader to get maximum protection. Thus, you will have the same rights as when buying from a shop – goods must be of satisfactory quality, fit for purpose, and as described. So if there's an undisclosed fault, you can send it back for a full refund. Thanks to the Consumer Contracts Regulations, when buying online from a trader you have 14 days to cancel your purchase and a further 14 days to return it, at your own expense, if you change your mind for any reason.
It is generally thought that the best time for buying a refurbished phone is following the release of a new model, e.g. the iPhone XS, XS Max and XR – as the market will be flooded with older generations as people flog their old handsets. January is also considered a good time to buy refurbished phones as many get a new phone at Christmas and sell off their old one.
Buying a new smartphone can be very expensive, which is one of the main reasons lots of people choose to buy a refurbished handset. We compared eight popular phones, which worked out from around £100 up to as much as £550 cheaper when purchased refurbished compared to new ones:
| | | | |
| --- | --- | --- | --- |
| Phone | Original Price | Refurbished Price | How Much Cheaper? |
| Samsung Galaxy Note 9 | £925 | £374.9 | £550.01 |
| Apple iPhone XS Max | £1,049 | £569.99 | £519.01 |
| Samsung Galaxy S9 | £739 | £284.99 | £454.01 |
| Apple iPhone XS | £909 | £529.99 | £379.01 |
| Apple iPhone 8 Plus | £629 | £424.99 | £204.01 |
| Apple iPhone 8 | £479 | £279.99 | £199.01 |
| Apple iPhone XR | £629 | £444.99 | £184.01 |
| Apple iPhone 11 | £879 | £774.99 | £104.01 |
Handtec has the UK's largest variety of refurbished and second-hand sim free phones. Devices can be pre-owned or customer returns. At Handtec, all refurbished iPhones and Android phones are prepared by certified Engineers and are quality assured. Handtec offers full functional testing, genuine part replacements (if necessary) and a thorough cleaning. They assure original operating system or a more recent version. After getting a refurbished A-Grade phone, it is difficult to spot the difference between a refurbished phone and a new handset. Such phones are far cheaper than new ones. Handtec offers Next Day UK delivery along with Free and Worldwide shipping. Here Mobile Phone deals come with a 14 Day money back guarantee and 12 Month Warranty. The offers depend upon the availability of different kinds of refurbished mobile phones.
Photo by William Hook on Unsplash