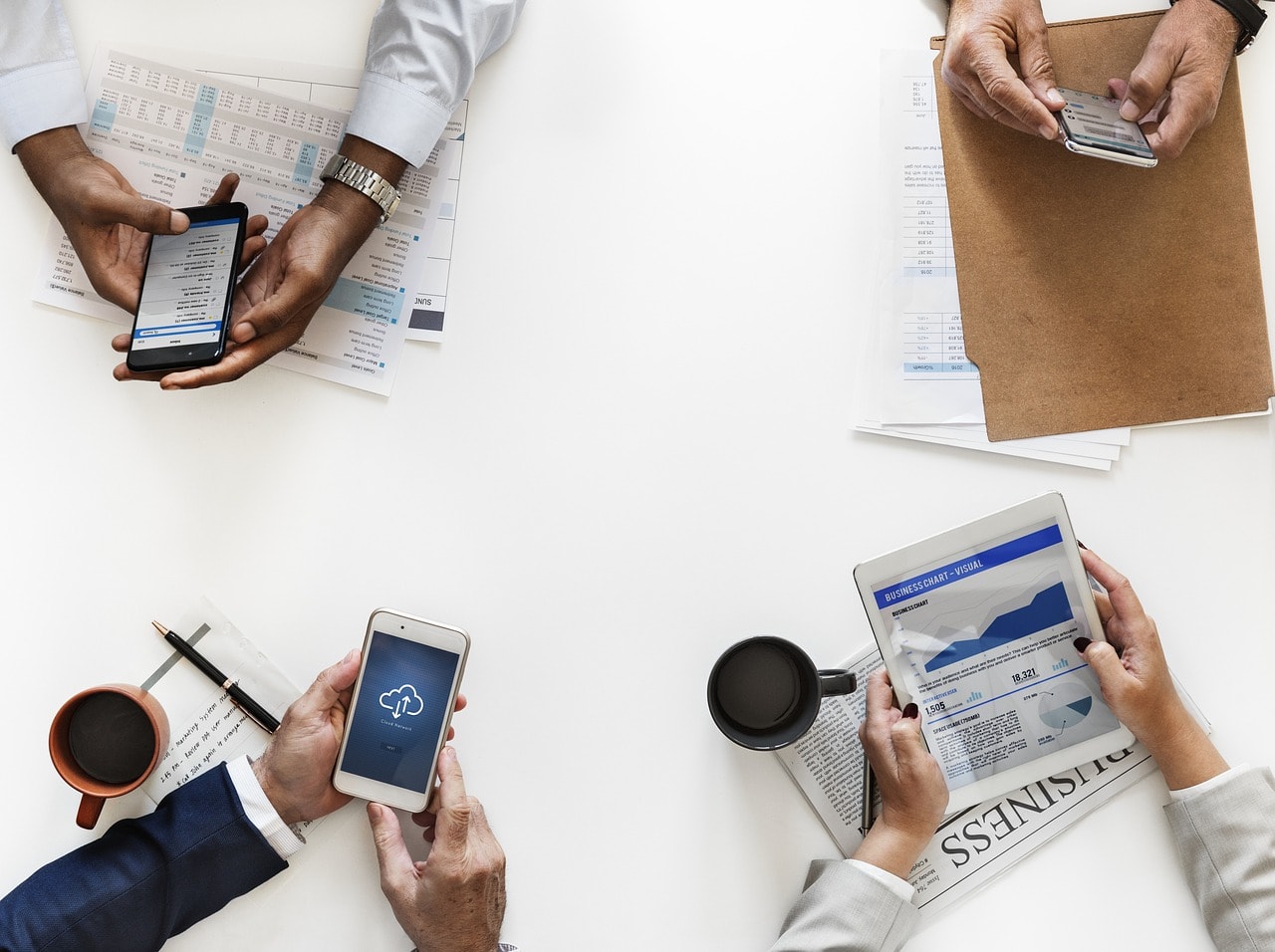 Each year, businesses around the world spend about $4 trillion on technology. The main thing you need to ensure before creating your tech budget is that the money is going to the right tools. Using outdated tech tools can lead to efficiency and productivity problems.
Your main job as a modern business owner is to stay on the cutting edge of technology. Finding a reliable cloud-based backup can benefit you and your employees. Providing employees with state-of-the-art technology will make them happier and far more productive.
Here are some of the business tech trends you need to think about embracing.
1. The Rise of Application Programming Interfaces
Creating applications is something business owners have been doing for years. However, the use of application programming interfaces (API) has really skyrocketed in the past few years. An API allows a company's product, device or service to communicate with other entities.
One of the main ways APIs are being used is by allowing remote employees to access data that may be hidden behind a firewall. Some businesses are also using APIs to allow salespeople in the field to access information with ease.
2. The Incorporation of the Internet of Things
Unless you have been living under a rock, you are familiar with the popularity of wearable devices. Things like fitness trackers and smart watches are usually powered via the Internet of Things (IoT). Not only is the IoT used in the world of wearable technology, business owners are finding new and unique ways to use it as well.
Things like smart locks and assistants allow business owners to provide their team with more flexibility. Businesses around the world have also started to equip their employees with smart shoes. These shoes send an immediate alert when there is a hazard in the path of the employee.
3. The Improvement of Remote Technology
Over 43 percent of the American workforce spends a lot of time working from home. Business owners have found that allowing employees to work remotely improves morale and motivation. The biggest hurdle business owners had to face with remote employees in the past is finding technology that was reliable.
As time has gone by, the technology used to connect remote employees with the companies they work for has improved. The market is filled with cloud-based project management tools. These tools allow business owners to assign tasks to remote workers, communicate with them via instant chat programs and track their progress.
4. Augmented Analytics Help Business Owners Make Tough Decisions Quickly
For most modern business owners, collecting data is something they do without much through. Finding a way to use this data to find out more about your customers and their buying behaviors is crucial.
By using augmented analytic applications, you can do just that. These applications can sort through large troves of raw data and provide a business owner with actionable steps regarding future growth. Utilizing the power of the data you collect is vital when trying to charter a path to success.
5. Businesses are Digitizing Their Files
Keeping a paper trail is something business owners in the past were adamant about. Trying to keep every scrap of paper related to transactions with consumers can be a daunting task. Business owners have grown weary of housing large file cabinets and dealing with cluttered desks, which is why they are digitizing their files.
Many businesses have embraced the power of cloud-based logging and data backups. With these cloud-based programs, you will be able to make your transaction history more accessible and secure.
6. Network Security is a Priority
Millions of cyber-attacks occur each year. Most business owners have a lot of sensitive information on their servers, which is why network security has to be a priority.
One of the best ways to find and mitigate network threats is by investing in professional monitoring. Allowing an IT company to perform this monitoring will help you avoid falling victim to a cyber-attack.
Don't Let Technology Pass You By
Instead of letting your existing technology cause problems, it is time to embrace the future. With the help of an IT professional, finding and implementing new technology will be a breeze.