Many of the videos you download online are not optimised for a mobile device. There are lots of problems, for example, if the video is in a format not supported by your phone, you won't be able to copy it to your phone. Sometimes, the video is too large. Even if you manage to copy it to your phone, your phone's performance will slow down, and it may hang when you try to play the video. To avoid these problems, you need to convert it to a suitable format that is compatible with your mobile device. The following are 6 ways to convert a video to become mobile-friendly.
Online Video Converter
You can Google search for a website that offers online video conversion service and uses the online tool for converting your video. The online converter is best for people who want to convert video once in a while. You should not be using it frequently to convert your video as you are using free stuff and you are going to get people's attention if you keep using it. It can also be slow to upload if your internet is slow. Besides, don't expect that you can use an online converter to convert any size of the video. They usually have restriction on the user; for example, each user can only upload files up to 100 MB. They track the IP address of the user that visits their online converter page. The online tool will automatically disable when you hit the quota.
Video Converter Software
A more natural way to convert your video is to use an HD video converter software like Movavi Video Converter. With a video converter, you can convert as many videos as you want on your desktop without the need for using the internet. In a converter, you can adjust various conversion settings like resolution, aspect ratio, codec, frame rate, and file format. Even if you only want to convert one video now, it is still best to choose a software that offers batch conversion feature. This is because you may face a situation where you need to save time in converting a large folder of videos to the same format in the future.
Converter Browser Extension
You can also use a converter browser extension to convert your video. There are lots of video converter browser extensions for Chrome. So, if you want to convert video with a browser extension, you need to install the Chrome browser. It is free to install Chrome and only take a few minutes to get it installed on your computer. Like the online converter, there is a limit, but it is usually more generous. For example, the Video Converter browser extension allows you to upload files up to 2GB and has no limit on the number of videos you can convert.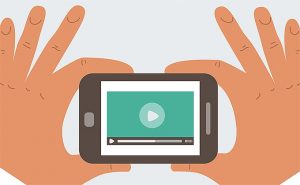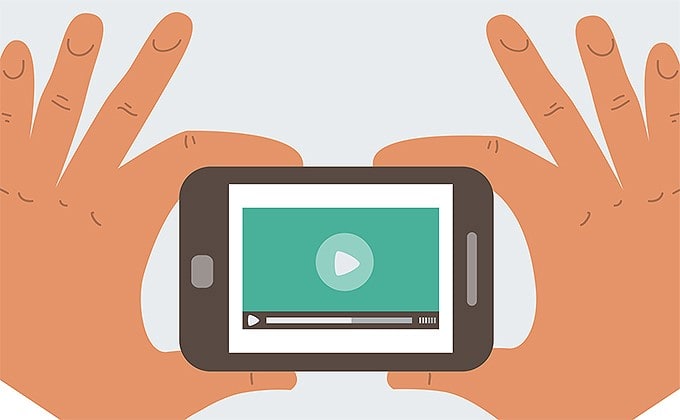 Use a Video Converter Mobile App
If for whatever reason, you can't access the internet on your computer, but you can access the internet on your mobile device, you can transfer the video and use a video converter mobile app to convert the video instead. This can happen when you are using the internet in the public place, and the owner only allows access to the internet on a mobile device. Many of the video converter Android apps like Media Converter, Inshot, and Video Format Factory have a user-friendly interface that is easy to use for beginners.
 Convert Part of the Video with Screen Recorder
You can use a screen recorder to record the part of the video you want and save it in the preferred format. If you record a video with a screen recorder, the size will quickly become big, so it is not wise to record the full video length. Instead, you can selectively choose the part of the video you want to watch and record it on the screen recorder. After that, export the video in the preferred format.
Convert Video with a YouTube Downloader Plugin
If you have a Google account, you can use login to YouTube and upload your video. When the video is uploaded, you can install a YouTube downloader plugin to download the video in the preferred format. The plugin supports different resolutions from 144p – 1440p. Some of the common formats supported by a YouTube downloader plugin are MP4, 3GP, and FLV. By default, you can only upload video up to 15 minutes. If you want to upload a video longer than that, you need to verify your mobile phone.