When You are likely to install a fresh copy of Windows 10 out of USB, one of the requirements entails making media to boot your computer to the installation wizard. However, if you have newer hardware, then it's very likely that you're using Unified Extensible Firmware Interface (UEFI), instead of the legacy Basic Input/Output System (BIOS). If that is the case, you also need to be certain that the bootable media affirms the firmware kind before you can proceed with the installation. So this time I thought I'd try the free utility named Rufus. Following is a look at using it, and in the end had a faster experience with it than the old Microsoft tool.
Windows USB / DVD Download Tool
This is the old and still reliable method to create a bootable media
for Windows Installation. Its name can confuse you but It is also
working for Windows 10 as well. Users can easily make a bootable disk
from an iso image file with this utility.
This process needs an empty USB stick (Min: 8GB). Quick format the USB drive first.
Download Windows USB / DVD Download Tool & Install it on your computer.
After finishing its installation, Run it.
It will create a bootable USB / DVD installer.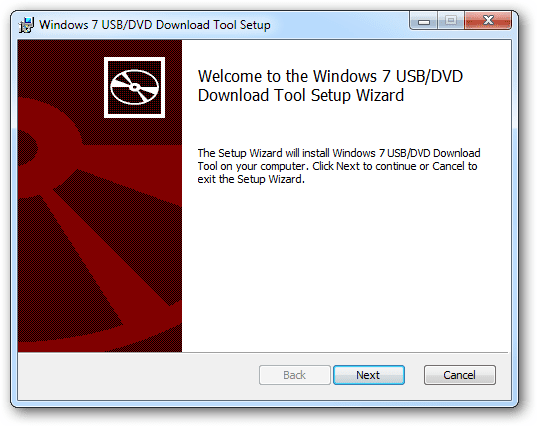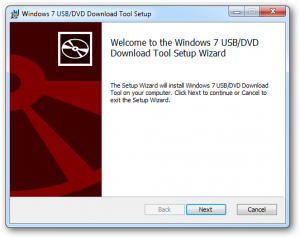 Create Windows 10 USB Bootable Flash Drive using Rufus
To start with, be certain that you download the Windows 10 Technical Preview by joining the Windows Insider Program. Additionally, be certain you're using a USB drive that's at least 4 GB for your 32-bit version and 8 GB for your 64-bit version.
One Of the first cool things about Rufus is that no installation is necessary, which means that you may stick it onto a network place, or another external drive to run it. When you run it, setting it up is simple. Pick the USB drive that you want to use, select your partition strategy — it's worth noting that Rufus additionally supports a bootable UEFI drive.
Then select the disc icon near the ISO drop-down and navigate to the place of your official Windows 10 ISO.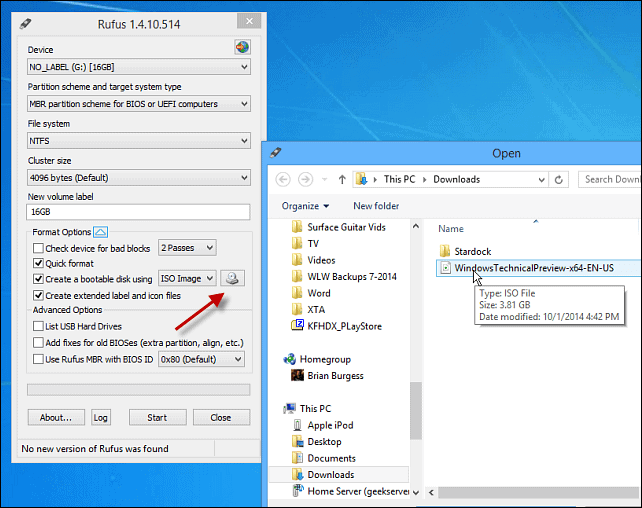 After click Start and you should be good to go, within minutes. If you want to be really cautious, check the choice to check the device for bad blocks. I didn't do this, and my bootable drive turned out fine.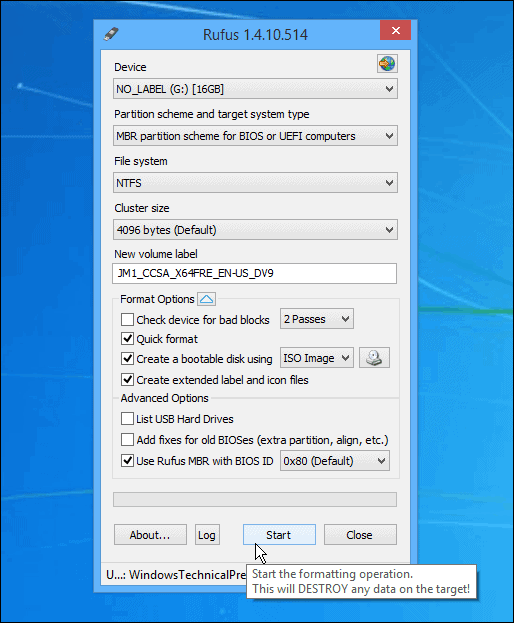 Using the older USB 2.0 port and drive, it took less than five minutes to create the drive. If you use a USB 3.0 or 3.1 setup, I would really like to know how fast this works.
How to create a Windows 10 UEFI boot media using Media Creation Tool
If you Are planning to upgrade or install a fresh copy of Windows 10 on a System utilizing UEFI, you can use the Media Creation Tool to create a Compatible bootable media. Simply insert a USB flash drive with at least 4GB of storage to your own computer, then use these measures:
Open the official Download Windows 10 page.
Under "Create Windows 10 installation media," click the Download tool now button.
Click the Save button.
Click the Open folder button.
Double-click the MediaCreationToolxxxx.exe file to launch the utility.
Click the Accept button to agree to the Microsoft terms.
Select the Create installation media (USB flash drive, DVD, or ISO file) for another PC option.
Click the Next button.
Select the correct language, architecture, and edition of Windows 10 if the default selection doesn't reflect the desired options.
Quick Tip: Under "Architecture," you can select the Both option to create a bootable media that will work for devices using 64-bit and 32-bit processors. Also, if you're unable to change these settings, make sure to clear the Use the recommended options for this PC option.
Click the Next button.
Select the USB flash drive option. (If you don't see the drive, click the Refresh drive list option.)
Click the Next button.
Select the removable drive from the list.
Click the Next button.
Once you've completed these steps, the wizard will download the Windows 10 installation files, and it'll create the bootable media with support for UEFI as well as legacy BIOS.
Our article also cover below asked questions.
Create windows 10 bootable usb from iso

Windows 10 bootable usb tool

Windows 10 usb tool

Create windows 10 installation media

Windows 10 media creation tool download

Windows 10 usb bootable software free download

Windows 10 usb/dvd download tool