Majority of people around the world today prefer to digitally store their data. We have become so reliant on technology today that we mainly use our PCs, laptops for our important files or documents and have them backed up on different types of storage systems. However, this can also lead to access of data being a bit troublesome. Therefore, it is most important to take precautionary measures for further consequences to protect the digitally stored data against any kind of inconvenience, such as accidental deletions or formats. The loss of disk data or other media, can be extremely costly. Often situations occur where information from any source cannot be restored. All you have to do in this situation is seek for the help of a free software for data recovery. In this such cases, you need a special software to help you very quickly. EaseUS Data Recovery Wizard is one of the best free data recovery programs available if you are an individual concerned with recovering deleted data with minimal hassles and costs involved.
There are two different scanning modes within the software which are called Quick Scan and Deep Scan. Quick scan can help you recover deleted files in a short time. It works best when you recover files that have just been deleted. This is the fastest way to get the lost files back again. But if you want to go ahead and recover old deleted files, you can go on using the profound scan option. It can help you gain access to files that have been lost for a long time. Even if you do not come from a technical background, seeking assistance with this tool will not be difficult for you. The entire recovery process is efficient and fast enough. Provided with a good internet service, the scan takes a minimum if 5 seconds to complete.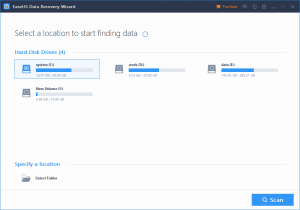 You don't have to go through many technical procedures in order to start to use this product. The user interface is self-explanatory and you can get your work done with minimum time wasted. Whether you are an IT professional or just another normal user, its simple user interface is easy for everybody to understand. With 72 million satisfied users, EaseUS Data Recovery Wizard can be considered as free user-friendly software for data recovery. This tool can be useful for plenty of reasons. This is the best tool which allows you to recover photos, music and files you'd have lost or formatted, from your MacBook, iMac and storage devices, emails, documents, files archived and more than 200 types of files.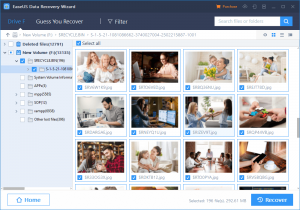 EaseUS Data Recovery Wizard has grasped the attention of most users over the years. This data recovery software is effective, reliable and free of cost. EaseUS Data Recovery Wizard Free 12.8 is rated among one of the best free data retrieval programs of 2019 that allows you to quickly and easily recover deleted, formatted, or lost data from your computer or laptop.