Did you experience "msvcp140.dll missing" error ? Are you unable to run a program or a match on your Windows PC due to some missing DLL file?
If You're experiencing this error, you have come to the right place.
A program trying to access this file will throw an error when the file is missing. You're seeing this error because some faulty application or malicious script has removed, altered, or corrupted msvcp140.dll file on your computer.
"The program can't start because MSVCP140.dll is missing from your computer. Try reinstalling the program to fix this problem." or
"The code execution cannot proceed because MSVCP140.dll was not found. Reinstalling the application may fix this problem."
The code execution cannot proceed because MSVCP140.dll was not found.
There was a problem starting msvcp140.dll
Cannot find 'MSVCP140.dll'. Please, re-install this application.
C:\Windows\SYSTEM32\MSVCP140.dll is either not designed to run on Windows or it contains an error.
The MSVCP140.dll is a constituent file of the Visual C++ Redistributable for Visual Studio 2015. This whole package of data is responsible for the run-time components that are required to run C++ applications built using Visual Studio 2015.
In general, MSVCP140.dll is a Dynamic Link Library file, which means that it provides instructions to certain applications on what actions they need to execute. Additionally, these type of files often share the same components that are used for different programs and are only launched when the app needs it, saving memory space.
"The program can't start because msvcp140.dll is missing from your computer" error message is quite common as it recurs from time to time. It appears when users want to launch online games, WordPress, and other services. The message indicates that the MSVCP140.dll is missing and, therefore, the corresponding program cannot be run.
It has been noticed that the "MSVCP140.dll missing" error most frequently occurs when trying to run Skype, especially the 7.33.0.104 version. This is due to Skype new standards, which now require Microsoft Visual С++ 2015 Redistributable package to find required DLL libraries.
Fix 1: Install the MSVCP140.dll file
If MSVCP140.dll is missing or not found in your computer, you can fix your problem by restoring the missing file in your computer. To do so, use the DLL-files.com Client.
The DLL-files.com Client will fix your DLL error in one click. You don't have to know what system is running on your computer, and you don't need to worry about downloading the wrong file. The DLL-files.com handles it all for you.
Download and install the DLL-files.com Client.
Run the application.
Type MSVCP140.dll in the search box and click Search for DLL file.


Click msvcp140.dll in the search result.


Click Install (you're required to register the program before you can install the files – you'll be prompted when you click Install).

Once install, check if your MSVCP140.dll missing problem has been fixed.
Fix 2: Copy the file from trusted computer
You can also fix this error by copying the same file from another computer and paste it to your own. To do so:
Find another computer that runs the same operating system as yours.
The versions (Windows 10/8/7) and architectures (32-bit/64-bit) of both operating systems must be the same.
On that computer, open File Explorer (by pressing the Windows logo key and E on your keyboard), then go to C:\Windows\System32 and copy the msvcp140.dll there.


Paste the copied file to the same location (C:\Windows\System32) on your own computer. (You may need an external storage device, like a flash drive.)
Try launching the program again and it should be working.
Still no luck? Okay, there's one more thing we can try…
Fix 3: Install the Microsoft Visual C ++ Redistributable package
1.Go to this Microsoft link and click on the download button to download the Microsoft Visual C++ Redistributable package.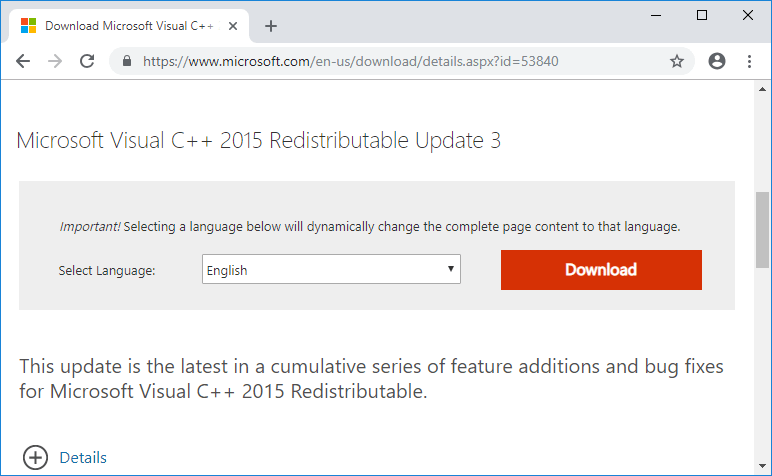 2.On the next screen, select either 64-bit or 32-bit version of the file according to your system architecture.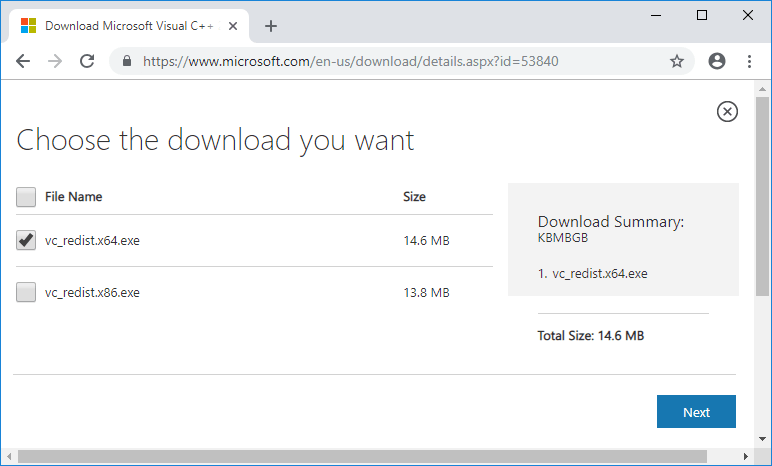 3.Once the file is downloaded, double-click on vc_redist.x64.exe or vc_redist.x32.exe and follow the on-screen instruction to install the Microsoft Visual C ++ Redistributable package.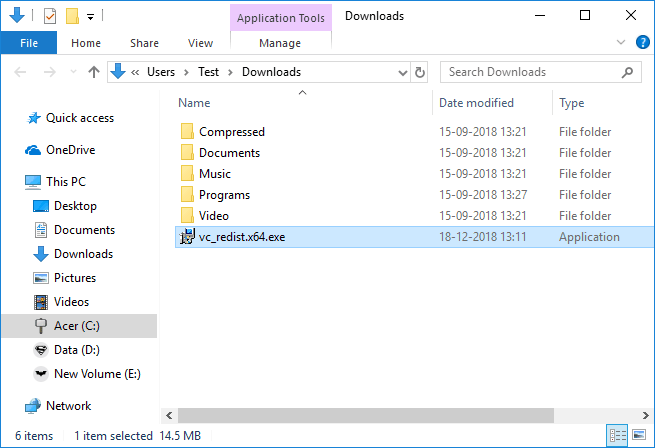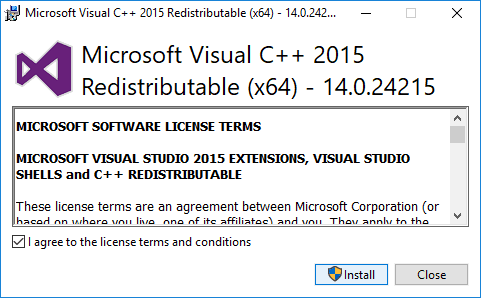 4.Restart your PC to save changes.
5.Once PC Restart, try to launch the program or app which was giving MSVCP140.dll is missing error and see if you're able to fix the issue.
Fix 4: Re-install the problematic program
1.Press Windows Key + S to bring up the search then type control and click on "Control Panel" from the search result.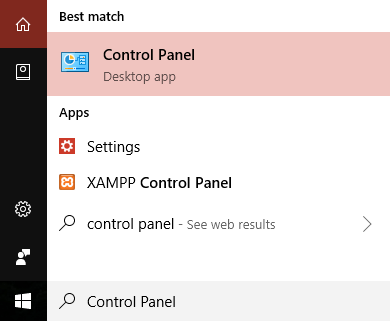 2.Click on "Uninstall a program" under Programs.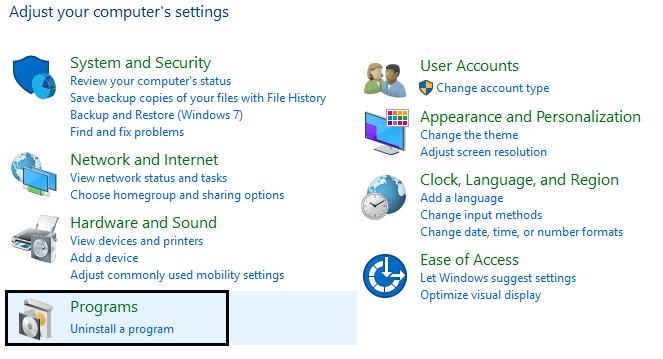 3.Right-click on your program which was giving the MSVCP140.dll missing error and select Uninstall.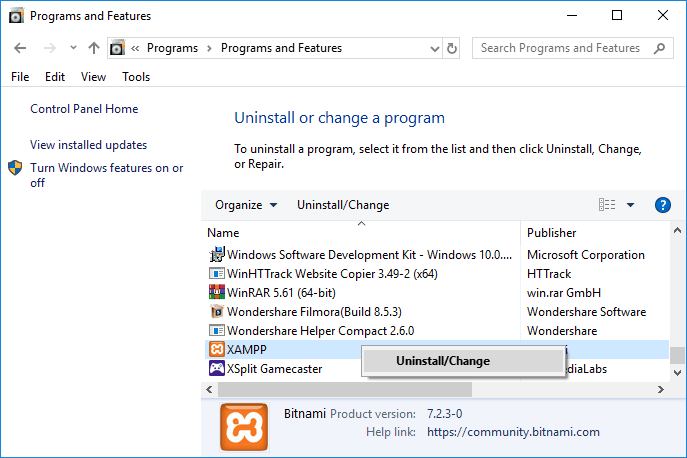 4.Click Yes to confirm your action and uninstall that particular program.

5.Once the uninstallation is complete, reboot your PC to save changes.
6.After the restart, see if you're able to Fix MSVCP140.dll is Missing in Windows 10 but if not then continue.