Whether it is a notebook, PC or tablet, it's always handy to get a device that supports USB 3.0 technologies as it allows for much faster data transfer between devices, such as removable storage, tablets and smartphones. USB 3.0, occasionally referred to as "USB Super Speed" is 10 times faster than USB 2.0 (High Speed), touting a rather impressive 4.8 Gbps transfer rate but 3.1 models have 10 Gbit/s. While not technically a USB 3 interface, the USB-C connector supports USB versions 3.1 and 3.2 and may connect to USB 3 interfaces with the right jack or cable.
If the notebook or pc manufacturer follows the official guidelines, then the USB 3.0 interface ought to possess blue color inside the port whereas USB 2.0 has black or white within the port. It can happen with both the 'male' as well as the 'female' port.
Difference Between USB Ports
USB connections are backwards compatible. That means older variants Will operate with new variations, but they will only work at their original speed. For example, if you connect a USB 2 hard disk into a USB 3 interface, The transfer speed will be USB 2 rates. Connect a USB 3 hard drive to some USB-C port, the transport rate will be at USB 3 rates. You may go the other way around, also. That means Connecting a USB 3 hard drive into a USB 2 interface will operate, but only at the USB 2 rates.
USB-C (3.1, 3.2, Thunderbolt 3 enabled)
USB-C (3.1, 3.2, not Thunderbolt enabled)
USB 3.1 (SuperSpeed+)
USB 3.0 (SuperSpeed)
USB 2.0 (Hi-Speed)
USB 1.1 (Full-Speed)
USB 1.0 (Low-Speed)
Identify USB 3.0 Port on Laptop or PC
If you Bought a new Notebook or PC and You Don't have much technical Knowledge, how do you determine the USB 3.0 interface in your device, so you become much better rates once you copy or transfer information?
To Use USB 3.0, you need to identify the USB 3.0 interface in your laptop. Generally, the majority of these Windows laptops include one USB 3.0
The very first thing you should confirm if you have USB 3.0 port or not. For this, open Device Manager. You may go to Control Panel and pick the Device Manager choice, or you'll be able to search for it via Taskbar Search Box. You ca also open it through the WinX menu.
Or
Right-click the My Computer >Properties and select Device Manager.


2. In the Device Manager window, select Universal Serial Bus controllers.
3. Locate the USB port by its type (e.g. 3.0, 3.1). If there are not 3.0 or above ports, your computer is not USB 3 enabled.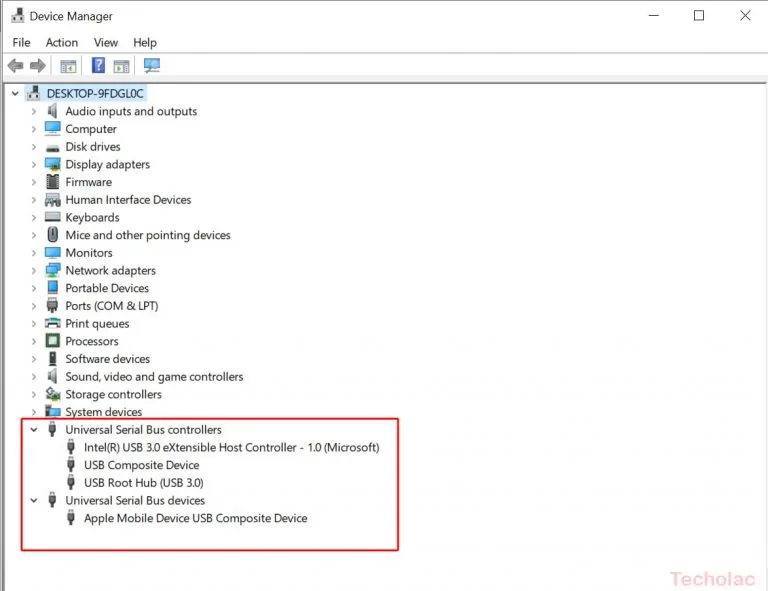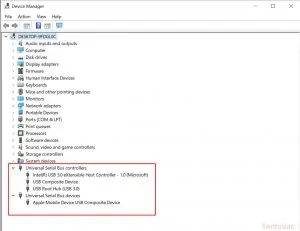 USB 3.0 is also used as SuperSpeed USB. Generally, laptop manufacturers use the SuperSpeed USB logo to differentiate the port. You can find the ss mark along with the USB logo, which looks something like the following image: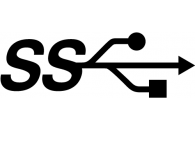 How to identify USB 3.0 Port on Mac
On a Mac, USB ports can be recognized from the System Information menu. They are not blue or blue like on a PC. Here's an Apple post where It's possible to find out more about USB links on Mac computers. Follow the directions below to find out in the event that you have 2.0 or 3.0 USB ports in your Mac.
1. Click the Apple icon (top left) and select About This Mac.
2. Within the About This Mac window, click System Report.
(optional) For OS X 10.9 or below, click More Info….
3. In the System Information window, click Hardware and select USB.
4. Locate the USB port by its type (e.g. 3.0, 3.1). If there are not 3.0 or above ports, your computer is not USB 3 enabled.
Our Article also Cover Below Asked Questions.
How to find usb 3.0 port in my computer

How to tell which usb port is which

How can i tell the difference between usb 2.0 and 3.0 ports?

How to identify usb 3.0 port on hp laptop

Are all usb 3.0 ports blue

How to check if usb 3.0 is working windows 7

How to identify usb 3.0 port on dell laptop

Which usb port is 3.0 on my hp laptop