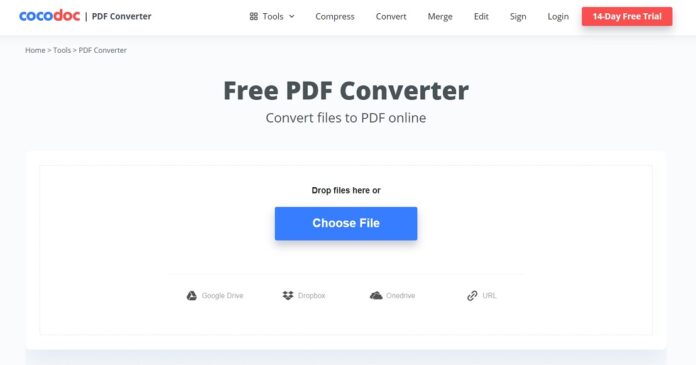 PDF has always been the most sturdy file format. It is the standard format for business and professional work, as its format doesn't change according to the operating system and device.
But this strongest point of PDF sometimes becomes a hurdle in improvement. As the format doesn't allow you to make changes, you can't alter the necessary changes in the file. You can't add any image or text to the standard format. This problem tends to occur in old times.
Now editing a PDF file has become easy with the free PDF editing tools available online. You can find a large number of PDF editors on the internet, but you need to decide the best one to use. Read articles about the free editors.
CocoDoc is the best PDF editor available over the internet. It has been widely used and positively reviewed by a large user base. It offers various useful functionalities on the table. Its interactive interface provides an ease of using this platform.
How To Edit PDF With Comments
You can easily edit your PDF files using CocoDoc by following some easy steps mentioned below.
1. Visit the CocoDoc Website
First of all, visit the CocoDoc website. You can either click on the link provided or search for CocoDoc in Google. After searching, you will get a search result providing a link to the official website. Open the website in your browser and you are ready to go.
2. Go to 'Edit PDF Online Option'
After opening the website, you will be able to see the homepage. Locate the 'Edit PDF online' button, which will be visible to you in the middle of the screen (can see the image below to know the exact location).
Clicking on the button will land you on a new webpage.
3. Upload the PDF Document
After landing up to the 'Online PDF Editor' webpage of CocoDoc, you can upload your PDF file that needs to be edited.
CocoDoc offers different ways to upload the PDF file to the editor. You can upload the document from Google Drive, Dropbox, Onedrive or a local device. You can upload the file using this option by clicking on the 'Choose File' button.
The second option to upload your PDF file is by pasting the URL or direct link of the PDF. You need to click on the link given to open the file through the direct link.
For using this option, you need to get the anchor link and enter the URL in the space provided. Click on the test button to open the editor. Use the editing tool to make the required changes and save them.
4. Start Editing and Add Comments
Once the PDF file is opened, you are ready to edit it using the tools and features available within the editor. You can use the following features:
Add comments
Highlight the existing content
View, rearrange and delete pages
Fill forms with text, images and drawings
Create your eSign ( electronic signature) to sign the document
Redaction to permanently remove content
5. Save the Document
After editing the document, you can just save it and your edited PDF is ready. The whole process of editing the PDF through CocoDoc is completely hassle-free.
How CocoDoc Is The Best?
Free Online PDF Editor
CocoDoc is a completely free PDF editing tool available online. There are many PDF editors available but not all are free to use. They cost you heavily to use their services whereas CocoDoc provides free PDF editing options to you.
Digital Paperless Solution To PDF Editing
Back in old times, there was no option to edit the PDF files and when you need to sign any document, you had to first take a printout of the PDF document, sign it and then scan it to get a signed PDF document.
This used to take a lot of time and effort and also uses paper. Once you have scanned the paper, your paper is a full waste.
CocoDoc is a paperless solution to all these problems. Now you can not only sign the PDF digitally but also edit it online. It has become a hassle-free solution to PDF formatting.
Huge Template Library
CocoDoc has a huge library of templates ready for you to use. You can choose any template according to your requirement and preference. This provides you with more options and ideas to format your PDF files efficiently and effortlessly.
Data Security
This PDF editor has taken high-security measures to ensure the security of your important files. It helps you safeguard your confidential document through its premium safety features.
Google Integration
CocoDoc has enabled google integration that helps you store your documents to google docs directly from the editor. This helps you enhance efficiency and manage the storage space. This feature also helps you to access your edited files from any device anywhere anytime, just by logging in to your google drive.
Share And Publish
You can directly share and publish your edited PDF document through CocoDoc. It allows you to manage your PDFs and even collaborate with all your senders and receivers on a single platform.
Additional Features
CocoDoc not only allows you to edit your PDF file but also lets you do much more to your document. You can convert word, excel, ppt and images to and from PDF format. It allows you to even split or merge your PDF files.
You can even protect your PDF by encrypting it with a password through this tool. eSigning a document has become a piece of cake with CocoDoc. PDF compressor is another additional yet super useful feature of this web application.
EndNote
You can use any PDF editor you want, but CocoDoc has been proven to be the best of all. It has been the most recommended and positively reviewed PDF editor. Its high quality and fully secure features help you edit your PDF and comments to it easily.