You Are happily surfing your way round the internet with several tabs Opened on your Google Chrome browser and all of a sudden your PC or the browser crashes and all your tabs vanish too. I know, sounds frightening, but what is even scarier is that the 'restore' or ' reopen the previous session' button not looking after re-opening Chrome. What do you do?
Do not worry, we have an easy fix restore chrome tabs after crash. Doesn't Thing in case you accidentally closed the browser or it crashed, this will Surely help you.
When Chrome crash you're unable to restore tabs in chrome? In this article we guide to restore tabs in chrome. Many people facing this problem unable to restore tabs chrome.
How to Restore Closed Tabs in Chrome after Restart
Fire up your Chrome after it has been accidentally shut and if you don't see the 'restore' option highlighted below the address bar, access the three-dot menu on the top-right corner of the browser.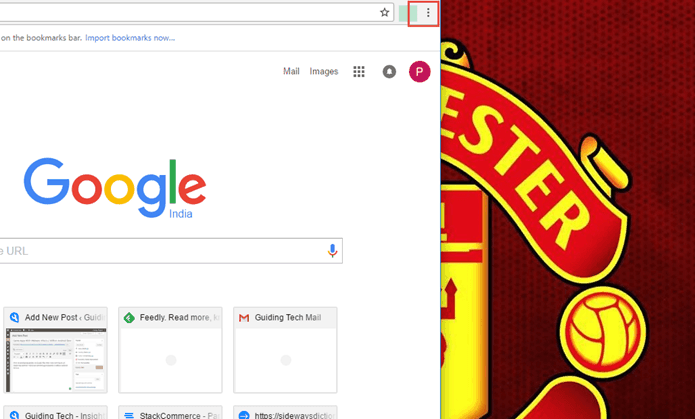 Find 'History' in the menu and hover over to it. A drop-down menu will appear with several tabs that you had been accessing.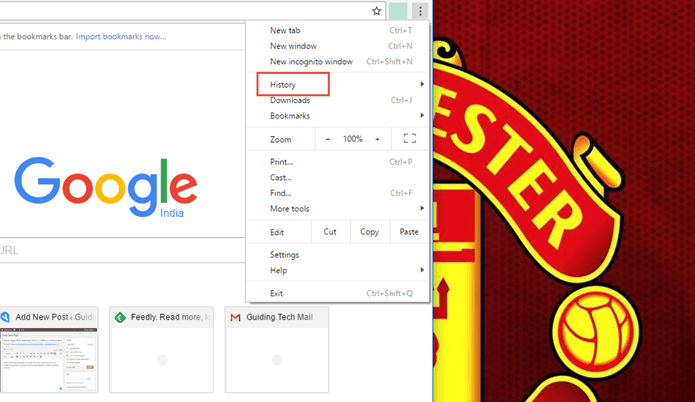 When our browser stopped working, we had 3 tabs open. So in the image below, you'll see '3 tabs' option on the dropdown menu — the number of tabs depends on as many you had open at the time of the crash.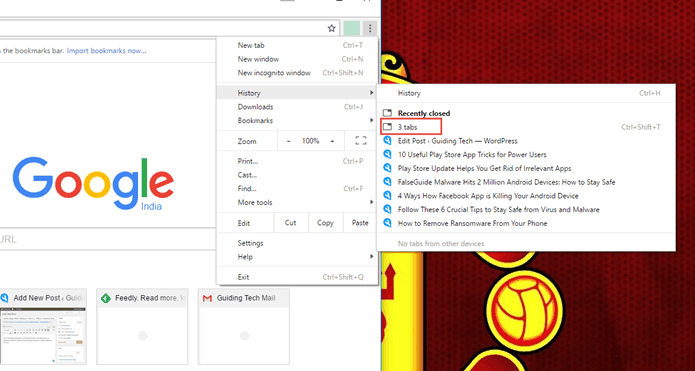 Clicking on '3 tabs' will launch the collection tabs that were open before the crash, saving you the time and effort to access the history and open all the tabs one by one.
The keyboard shortcut for doing the same is Ctrl+Shift+T, which should work the same way and open the collection of tabs that were shut during the crash.
If you've used the browser to open several other tabs after the crash, then in all likeliness, neither will you see the option in the drop-down menu nor will the shortcut work.
At this point, you can only open the browser history and sift through it to find the relevant tabs that you wish to reopen.
Needless to say, this process won't work if you've shut the incognito mode of Chrome by mistake or it crashed since in this mode no browsing history is stored locally.