As much as I've tried through the years to live without paper, it's almost impossible. Paper is a part of the grid. Sure, I have online bill paying, and credit cards, but every now and again I'm forced to venture back to 17th century technology and write a check.
Oh, the humanity! Thankfully, for those few times when checks must be written and sent, there's a way to employ your Mac to do the deed. In fact, if you have plenty of checks to write, printing them might be an improvement in both the process and time saved. All you need is a CheckWriterIII+ .
A Dying Art
My parents used to sit around the kitchen table once a week or so, pull out the budget and receipt shoebox, and write checks to pay bills. Credit cards have cut that time consuming practice down substantially, but writing checks hasn't gone away. If you need to write a check, and a corresponding note to go with the check– and need a record– CheckWriterIII+ might be what you don't want to use but need to use anyway.
Simply put, CheckWriterIII+ looks like a check on the Mac's screen, complete with name and address, Pay To: and Pay: fields, a space for a signature, and even the checking account number.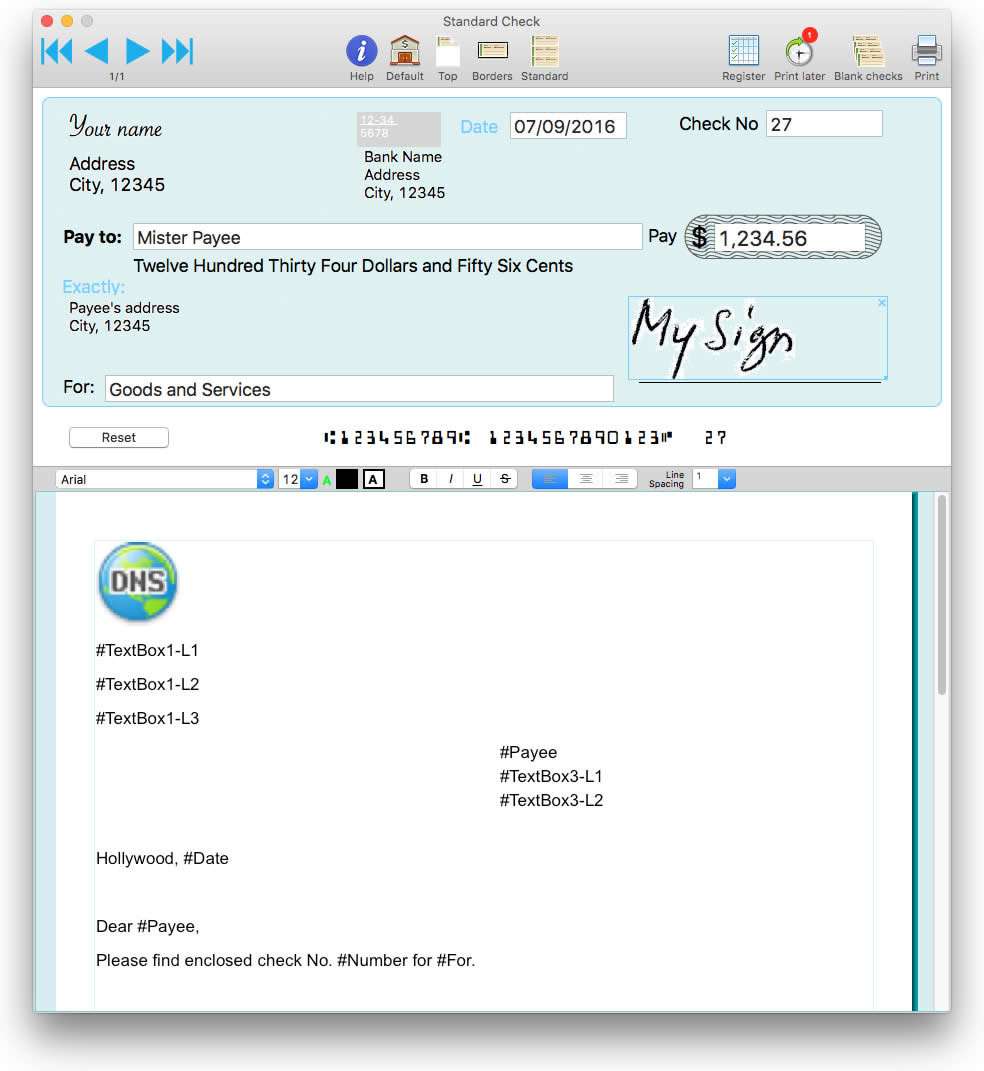 CheckWriterIII+ toolbar is a bit Fisher Price but obvious. The onscreen check looks like, well, a check from a checkbook. Simply type in the information you need. Check Writer lets you setup back account code, name, address, and the date is filled automatically.
The CheckWriterIII+ register looks and works much the same as a physical checkbook and calculates balance automatically with each check printed. Use it to enter deposits or any other transactions, including direct deposit, debit card transactions, ATM withdrawals or anything else.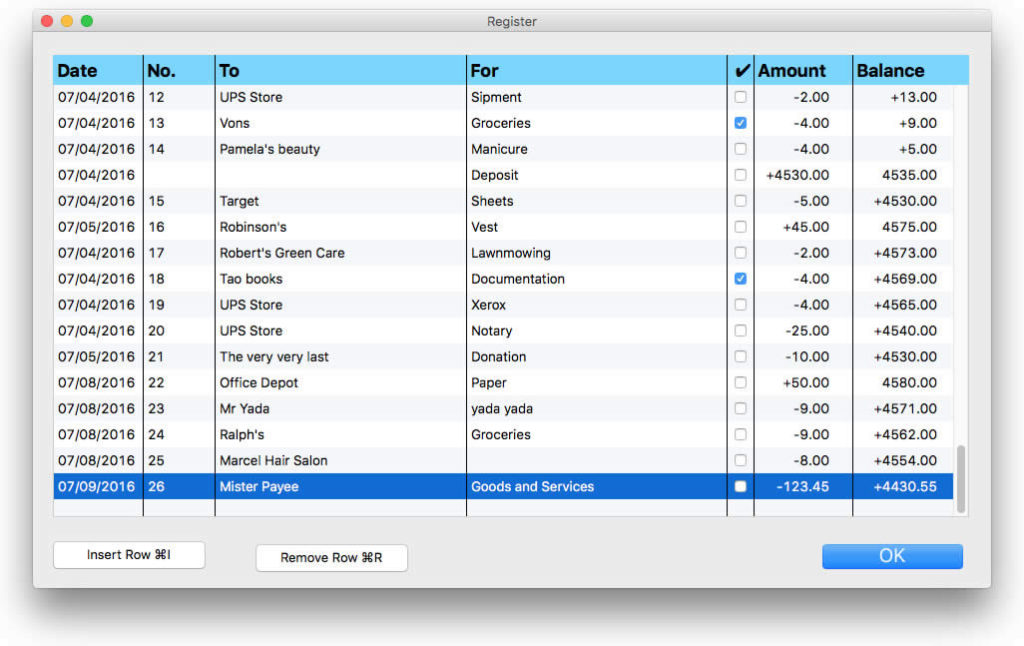 Checks are saved and can be viewed again at any time. If you want, you can use CheckWriterIII+ to print blank checks which you can fill it by hand. Does your checkbook have a custom background image? Many do, and CheckWriterIII+ gives you options with 12 specially prepared images, or you can use your own.
Even the check layout can be customized– change the font and size, change Pay To: to something else, and adjust margins as needed. CheckWriterIII+ works great with a single checking account, but has an option to add more accounts and switch between them. Checks can be printed on regular paper but also works with standard pre-printed checks.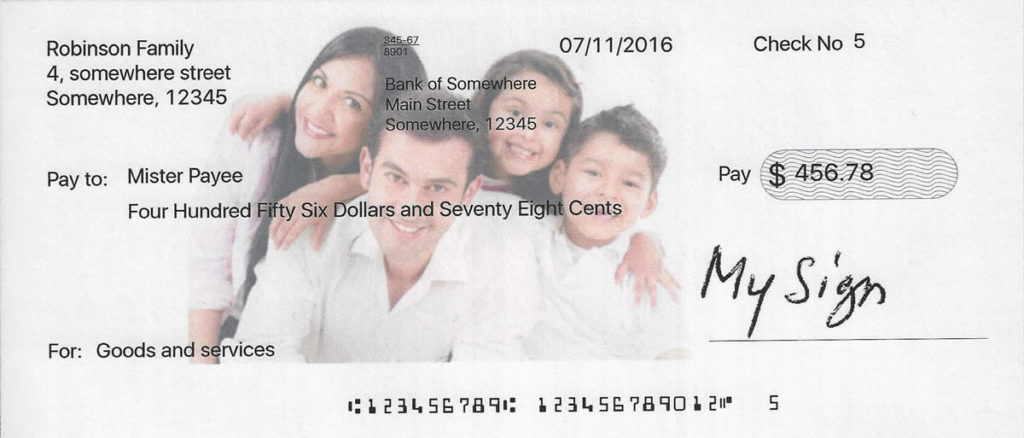 CheckWriterIII+ is simple to setup and use, doesn't require much maintenance because it balances itself automatically based upon the transactions you enter, and functions much like you would expect a digital checkbook app to work. It's not the least expensive solution available, but considering the check register is built-in, CheckWriterIII+ can be an accurate budget tracker and save you plenty of time.

A corresponding iPhone and iPad version would be a big plus.

[ad_2]

[ad_1]