If you've gotten ahold of Windows 11, you can run Android Applications on it natively. However, it does come with tons of caveats. Moreover, most individuals will not be able to download Windows 11 in the first place due to the system requirements it has, including the necessity of having a TPM 2.0 module.
However, there's a much easier way for you to run Android Applications and even Games on Windows 10 and Windows 11 as well using a reputable, good third-party Android Emulator.
Android Emulation on Windows 10: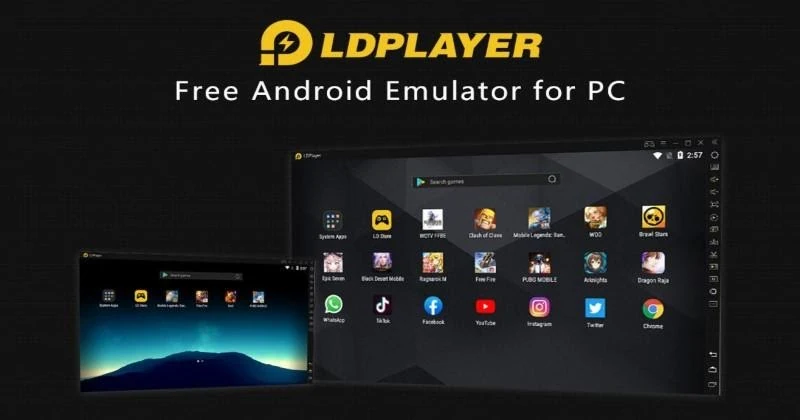 There's a very high chance that you are running Windows 10. In these cases, you might be very excited to finally be able to get native app-emulation in the next iteration of the update. However, there are some caveats you should definitely take into account, which you might not know about.
Firstly, you'll not be able to download applications from the Google Play Store. Instead, you will be confined to the Amazon App Store, which does not contain a large variety of applications. Moreover, you will not be able to sideload applications at all, which is extremely important, especially if you are into downloading the beta, modified APKS, or pre-registering for builds.
As such, here's how you can download and use a Free Android Emulator on Windows 10:
Download a verified, reputable Android Emulator like LDPlayer
After it installs, open it up and search for the application/game you require on the Google Play Store.
If the application is available, sign up with or log in with your account and download it from there.
If that doesn't work, you can always download the application and install it from a third-party source using LDPlayer's drag-and-drop APK installation feature.
After you are done installing, there are some extra features you will receive from an Android Emulator on Windows 10 or Windows 11 that you won't be getting anywhere else.
The Benefits of An Emulator: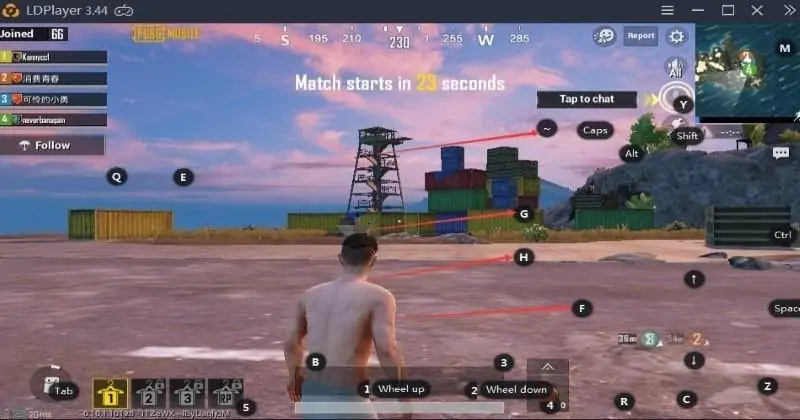 Emulators like LDPlayer are being developed for a really long time, while the Microsoft alternative is still in its infancy. Moreover, it is very clear that native Emulation on Windows 11 seems to be mainly catering towards professional applications and games.
This means that there's a very low chance that games such as PUBG Mobile that are staples of the mobile genre will not run as smoothly, if at all, on native emulation. However, when you are on an Emulator like LDPlayer, you can enjoy high FPS gameplay with exclusive features that are pivotal to a good gaming experience. Here's a brief look at some of these:
Multi-Instance: The Emulator lets you create multiple accounts, with each being used simultaneously at the same time. In this way, you can play some RPG games like Moonlight sculptor on PC.
Synchronizer: Combined with the Multi-Instance tool, you can use multiple accounts at the same time and execute commands on them. This is particularly useful for re-rolling.
Screen Recording: Don't have a screen recorder on Windows? No problem! Emulators like LDPlayer have built-in screen recorders that hardly take a dip on your system resources.
Keybind Mapping: With most mobile applications being meant to be used on touch screens, using your mouse as a pointing device on Windows 11 can be quite infuriating. However, on Emulators, you can easily assign a key to specific zones on an Emulator's screen, which helps provide you with a much more ergonomic and intuitive experience.
Macros: The bread and butter of an Android Emulator. You can assign multiple actions to a single key bind and execute them at the same time.
Multi-Platform Compatibility: Windows 11 definitely won't be running on the majority of systems. However, emulators like LDPlayer will. With the ability on all types of hardware and even on low-end systems with no issues whatsoever.
Sideloading: You'll be able to enjoy being able to download and install applications and games from third-party sources, which is extremely helpful for developers who want to test their applications before deploying them or those who want to get their hands on modified APKS.
Will Android Emulators Work On Windows 11?
Android Emulators will be porting over to Windows 11 quite seamlessly. You won't be facing any issues whatsoever once you make the switch and will be able to get the same experience you got on Windows 10.
The only difference you might feel is an increase in performance due to optimizations being made both by Microsoft and popular Emulator teams like LDPlayer that should help boost your FPS significantly.
However, if you still haven't been able to get Windows 11, you still will be able to experience and enjoy outstanding performance and will also be able to enjoy the exclusive features mentioned above.
Android Emulators and Windows 11 Emulator, What's Better?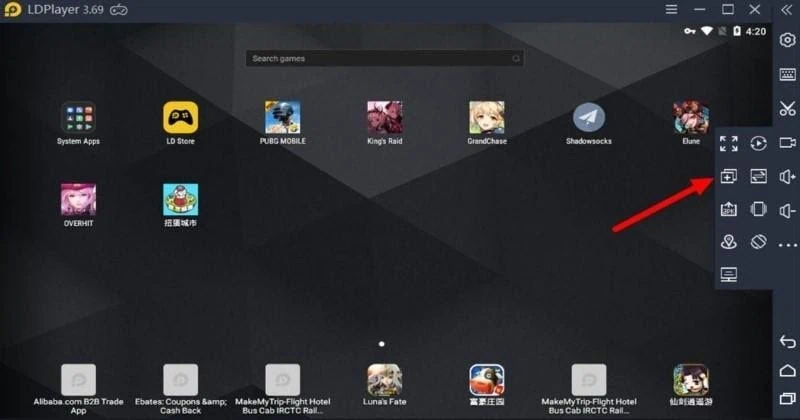 While Windows 11 Emulation does achieve its purpose, it is quite limited in terms of its functions and compatibility as well as the Amazon App Store is quite limited. So, if you do not want to be bound or just want to experience the latest and greatest when it comes to unique features, downloading an Android Emulator is your best bet.
Even if you do not want to play games and just want to use applications like TikTok and Snapchat, you can still take advantage of features like Multi-Instance to be able to run multiple accounts simultaneously. So, in all cases, an Android Emulator like LDPlayer is definitely much better as it allows for much more expansive use cases.
Conclusion:
Android App Emulation has become an integral part of Windows 11. However, since the OS is still quite hard to get, you can enjoy running the latest and greatest Android Games and Applications with Android Emulators such as LDPlayer. What's more exciting is the fact that you will be able to transfer to Windows 11 as soon as you make the switch, and your trusty Emulator will run the same way!