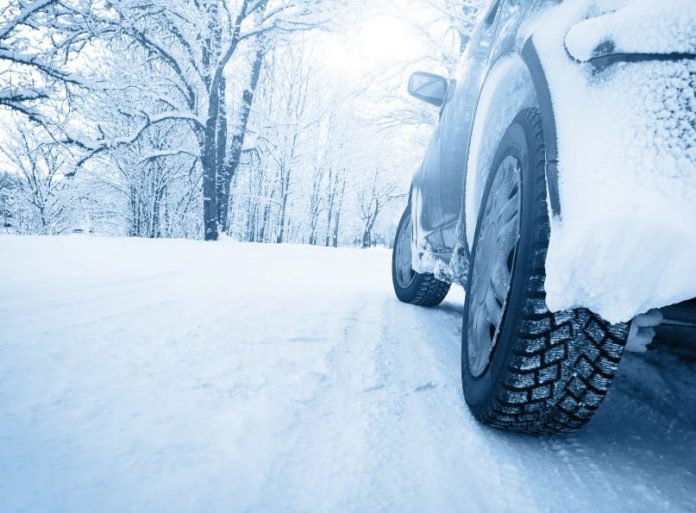 Take on winter weather with confidence in your winterized vehicle. Whether you're expecting a few inches of freezing rain or a few feet of snow, learn more about the costs of winterization and the best ways to prepare your car. Find out why it's important to replace your auto battery, how to check fluids and what you should keep in your auto emergency kit.
How Much Does It Cost To Winterize Your Car?
The auto parts you need to replace and the gear you wish to put in your emergency kit can vary dramatically. Because of this, it's difficult to give an exact cost on how to get your car ready for winter. Most winterization tasks are inspecting parts on your vehicle to be sure they're ready for a long, cold winter. If your inspection doesn't show any signs of wear, then the only cost is putting together a roadside emergency kit.
Look for deals on new batteries and other replacement parts. Whether you shop online or at an auto parts store near your home, promotional prices and everyday deals can help you save money on your winter driving preparation.
Best Ways To Winterize Your Car
Prepare your vehicle for the winter months by performing a full inspection and packing your emergency supplies. Here are some basic steps to take before driving in winter weather:
Inspect your lights, wipers and lenses
Inspect tires, hoses and other rubber components
Test your battery
Top up your automotive fluids
Pack a phone charger, warm clothes and an emergency kit
Inspections are all about keeping your car safe. Your headlights and windshield wipers are common components that may need to be replaced. Driving with a dead headlight or a broken wiper can be dangerous any time of year, but is particularly dangerous in the winter.
Look for signs of wear on your tires and other rubber components. Cold temperatures can stiffen rubber, increasing the risk of cracks and leaks in rubber hoses. Consider swapping your tires for snow tires and putting tire snow chains in your vehicle for deep snow or hilly roads.
An old battery can freeze in extremely cold conditions. Even if this extreme event doesn't occur, cold weather can reduce the performance of your lead-acid battery. When your battery is over three years old, it may be time for a replacement. Stop by your local auto parts store for a free test to test the performance of this essential auto part. Pick up some new windshield wiper fluid, coolant or other fluids to keep your reservoirs topped up this winter.
Finally, an emergency kit keeps you prepared in any condition. Whether your car is stuck in the snow or your battery dies unexpectedly, it's important to have a first-aid kit, warm clothes, food and water. Pack a set of jumper cables so another driver can safely recharge your battery.
Don't let the winter months keep you indoors. Prepare properly and practice safe driving habits before heading out on a winter day. Keep up with your routine inspections throughout the year to enjoy a reliable vehicle in any weather.