A fleet camera is placed either on top or in front of the dashboard. It continuously records the view of the driver and the inside of the vehicle (depending on the dash cam setup), road conditions, traffic conditions and more.
The latest fleet cameras come with built-in microphones to record audio along with the video feed. Some of the types of most used types of fleet integrated dash cams are listed below.
Single-Lens Dash Cams
This is the basic type of a dashboard camera recorder, the single-lens model uses one wide-angle lens to capture a large field of view. However, this does limit the coverage it can record as there is only one point-of-view. The single-lens dash cam setup is budget friendly and is a good basic security measure for your fleet.
Dual-Lens Dash Cams
A dual-lens dash cam comes with both lenses built into the body, one lens for each side. This dash cam type is the most common and gives the fleet manager access to 2 viewpoints, one of the road ahead and the other of the driver.
Multi-Lens Dash Cams
Multi-lens dash cams are used in fleets where the recording coverage and driver's Point-of-View (POV) in real-time can be accessed by the fleet manager remotely through a fleet management software.
A standard multi-lens dash cam setup will include a dual-lens dash cam in the driver's cockpit, a camera on the side of the driver's door and a few more cameras installed towards the back and around the blindspots of the vehicle.
The benefit of multi-lens dash cams is that it doubles as a security feed so you can make sure that the cargo is not tampered with.
The Main Benefits of Installing a Fleet Camera
To Capture Events Live 
The value of dash cams are realized after unfortunate accidents occur. The camera's video recording will serve as a record of events in the aftermath of an accident. High quality dash cams can capture video in crisp HD resolution to see smaller details such as license plates. You can also spec your trucks with night vision or infrared technology enabled fleet cameras.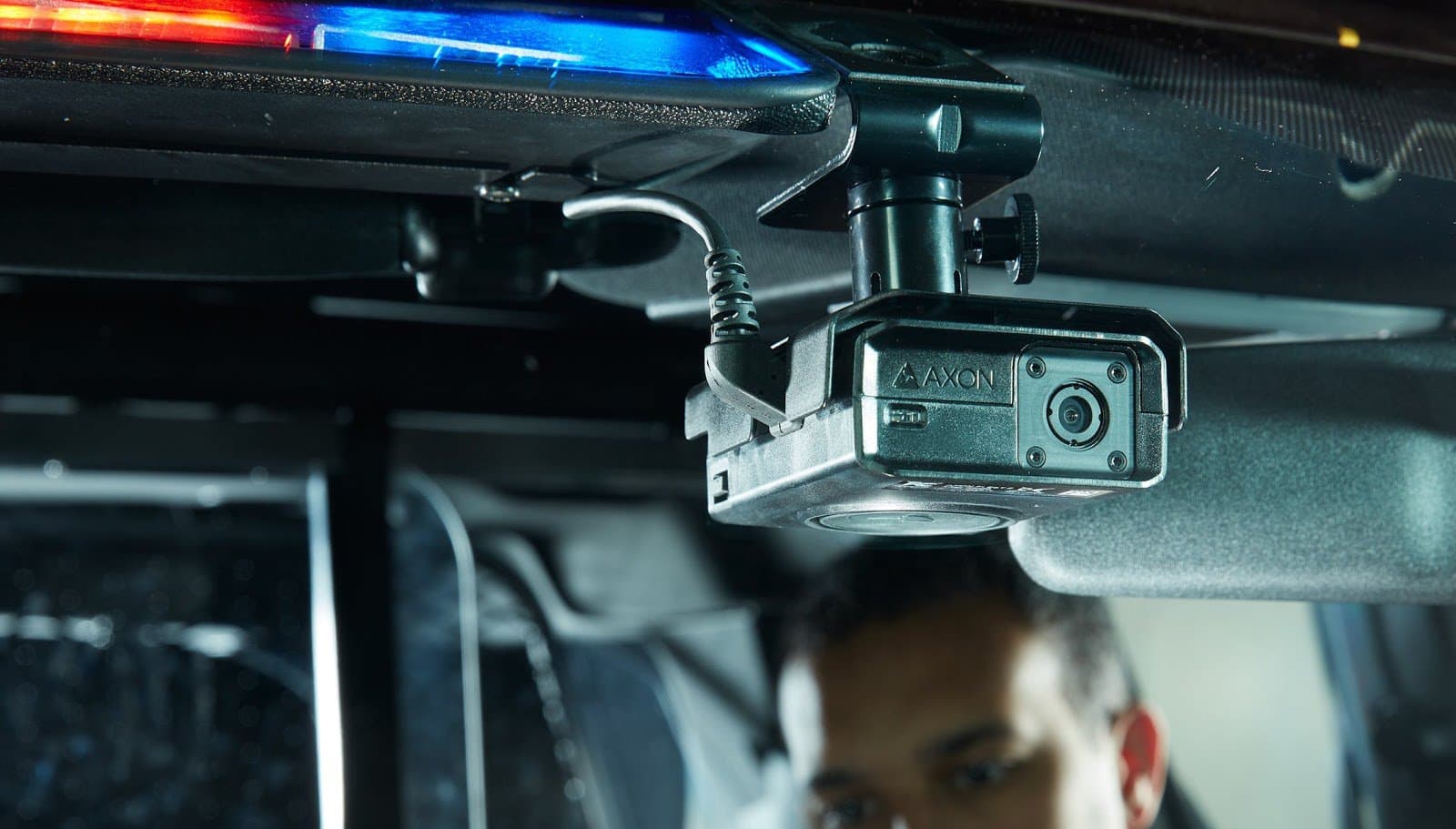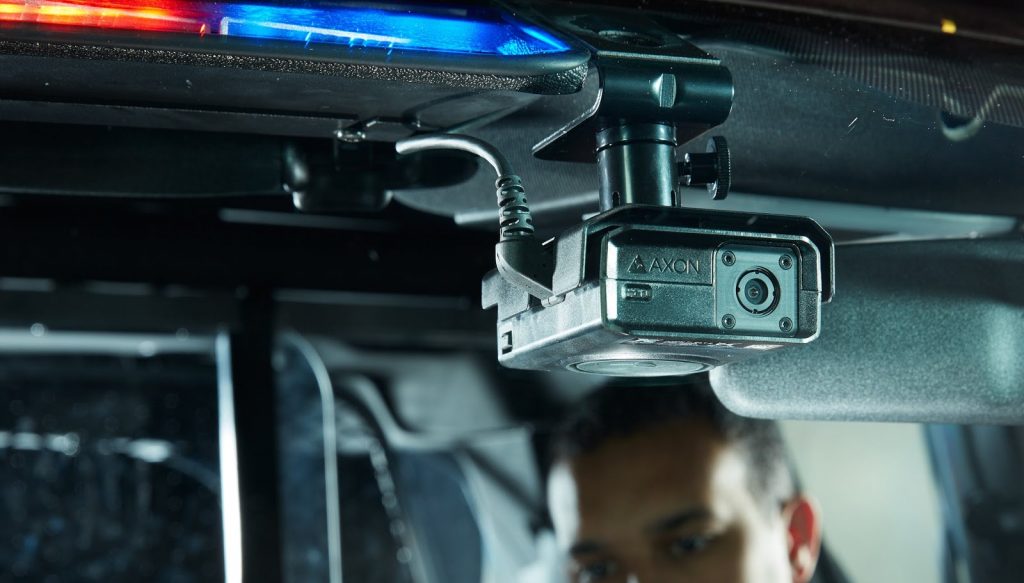 To Increase Driver Awareness 
It's no secret that larger vehicles possess more blind spots. Installing a dash cam can assist the driver as a second pair of eyes. Advanced dash cams have features such as blindspot monitoring and alerts that warn the driver in case another vehicle is in close proximity.
For Security and Surveillance
Trucks parked overnight at gas stations and truck stops can be alluring to thieves. Certain dash cams can still record events even when the truck isn't moving. Even on the road, if your fleet has a multi lens dash cam setup and an accident occurs, the footage can be shown to your insurance company who will be compelled to pay you.
The Features of a Good Fleet Management Software
A good fleet management system should be intuitive, comprehensive and easy to use. The main features of a complete fleet management software are listed below.
Real-Time GPS Tracking 
Log of trip histories.
Geofencing alerts.
Live vehicle location tracking.
Trailer Tracking 
Cargo and temperature control.
Theft detection and surveillance.
Utilization reporting.
Dash Cams and Driver Safety
In-cab voice coaching.
Automatic incident upload.
Distracted driving detection.
Routine and Messaging
Two-way messaging (from truck location to base).
Historical performance analysis.
Real-time route tracking and coordinates data.
WIFI Hotspot
In-cab WiFi
Cellular data included
Hotspot access for mobile apps or devices.
Reefer Monitoring 
Automatic thermal historical logs.
Easy to install wireless monitors.
Alerts of live temperature changes.
Developer APIs
Transportation Management System (TMS) and payroll integration.
GIS information (necessary for operating roads, bridges, airports, rail networks and other infrastructure).
Custom fleet software and apps
Fleet Maintenance
Usage-based maintenance.
Fault code monitoring.
Paperless Driver Vehicle Inspection Reports (DVIR).
Electronic Logging Devices (ELD) Compliance
Centralized real-time visibility.
Support for any mobile devices.
FMCSA-listed ELDs.
Document Reporting and Alerts
Centralized record-keeping.
Proof of delivery, fuel costs and miles travelled.
Driver activity and behavior.
Fuel efficiency and vehicle diagnostics.
All Compliance reports (IFTA, ELD and FSMA).
How Can Management Softwares Benefit Fleet Managers?
Before choosing a fleet management software, consider the features your business requires. The most useful fleet manager functions of on offer are listed below.
Fuel Consumption
The cost of fueling is one of the biggest expenses for any fleet. A fleet management software can identify areas to improve your fleet's overall fuel efficiency such as the idling time of the vehicle, frequency of vehicle maintenance, emissions and environmental impact of the vehicle.
Most fleet management softwares recognize the value of monitoring fuel consumption and idle time. Fuel usage reports will detail the current level of fuel, estimated fuel cost to complete the trip and driver data. With this, you can identify the driver using the most fuel and resolve the issue by planning more efficient routes.
Hours of Service (HOS) Compliance
When operating a fleet, there are various regulations you will need to follow. with. A good fleet management software can assist you in staying up to date on the latest compliance policies.
The most important one is the Hours of Service (HOS) compliance. HOS regulations are put in place to reduce accidents caused by drivers who doze-off behind the wheel. HOS compliance states the fixed number of continuous hours that a driver can be on the road before taking a mandatory break to rest.
A fleet manager should maintain accurate and up-to-date records of all fleet drivers hours spent on road. Drivers can use the fleet management app to record their Hours of Service and complete their electronic Driver Vehicle Inspection Reports in one place.