With an increase in the online leakage of information and net-based threats to your private information, the requirement for prevention of that has skyrocketed. This is why operating in an online environment now comes with an additional need for protection from predators online.
For people thinking that they are safe if they are not working in an online platform, personal information is at a similar risk for being stolen or lost. This includes all your private pictures, bank details, and even intellectual properties.
Therefore it is highly required to find a solution and we are here to help with a comprehensive list of some of the most favorite free antiviruses you can find in the market today.
What exactly is an Antivirus Software? 
Before we go on to examine the best free antivirus software available online, let us explain what exactly is an Antivirus software
Defined as a set of programs that are made to search, detect, and remove software viruses coupled along with other malicious codes that can wreak your working or leak information. These codes include adware, trojans, worms, ransomware, and many more similar products.
Why exactly is an Antivirus Software Necessary for you?
Antivirus is a very important choice for your online information and to explain how it is important for you, let us go through some of the main features that free antivirus software provide you:
The understanding, inspecting and analyzing the present health of your device
The scan of all your files and links that you work with to detect the signs of viruses or other malicious activities
Running and scheduling of scans without specific requests or commands
Identification and subsequent elimination of viruses
Protection of your device from downloads that can end up hurting your computer
With these being the main features of the free antivirus coverage, there are many other additional features that individual programs cover.
Best Free Antivirus software in the market
Now that you understand the need for a good antivirus, let us go through the list of the best antiviruses in the online market.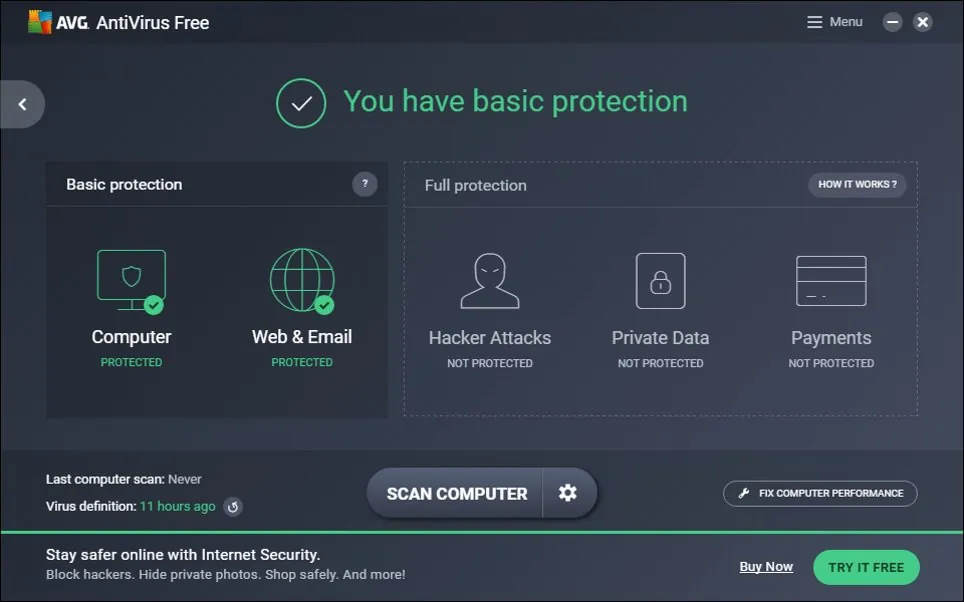 One of the most famous names on the list, AVG antivirus is one of the most well-loved programs to ensure your cybersecurity.
One of the oldest players in the race, AVG antivirus is up to date with its functions preventing 99.99% of the viruses that can attack your computer. With a simple interface, it makes sure that the installation and use is not a hassle for its users. With constant scans and updating of the model, it makes sure to check even the downloading aspect of your computer to prevent the entry of faulty or malicious programs.
Following its acquisition of Avast, AVG antivirus is one of the best free antiviruses in the market today.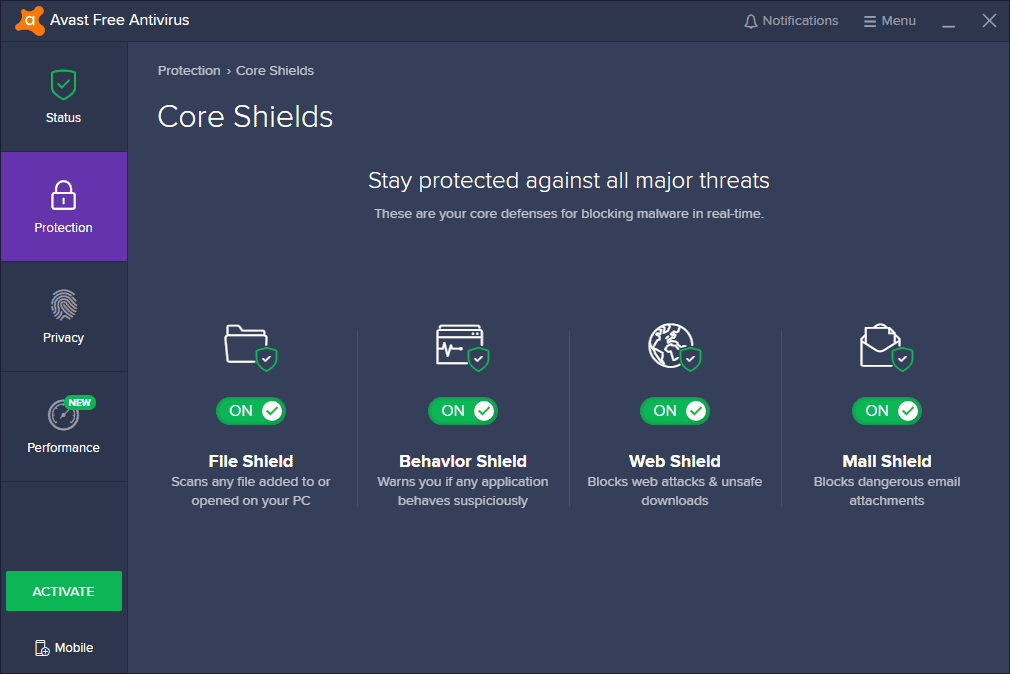 Considered to be one of the most detail-oriented security sites, Avast Free antivirus provides you an all-enveloping lightweight program that would not slow down your system with the constant work.
One of the most common among gamers, this antivirus provides a special gaming mode complete with a novel password manager. Working under even VPN mode for your protection, Avast Free Antivirus works silently without causing any disturbance to your work.
Though most people choose the free version, there is also availability for a paid subscription that will include features like anti-spam, protection while running suspicious applications and anti-phishing protection on emails.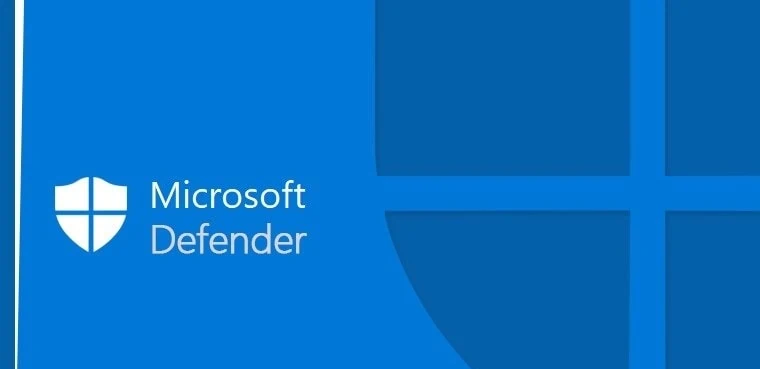 One of the most common names for the window users, Microsoft Defender keeps a close eye on the cybersecurity issues. As a built-in protection system for all window OS decides, Microsoft Defender is introduced with a large number of safety features and a guaranteed result card.
With the latest update of the Microsoft Defender, it can now detect more threats than ever before. One of the top-rated products, Microsoft Defender makes its name as one of the best free antivirus software and is claimed so by the AV test labs.
One of the brilliant advents in the antivirus world, Bitdefender Antivirus is considered to be one of the most powerful options in the free antivirus range.
With a simple interface, Bitdefender Antivirus understands the need for a user-friendly interface for the people to choose this software. Made for people with a beginner level knowledge along with experts, the platform is known for its proactive functioning complete with its up to date installation and complete understanding of the modern threats.
Thanks to their up to date model, you can be sure to fight off some of the most advanced malware that other antiviruses can miss making it one of the best free antiviruses in the list. With consistent high scores in independent AV tests, once you install this software, you can be sure about your online safety.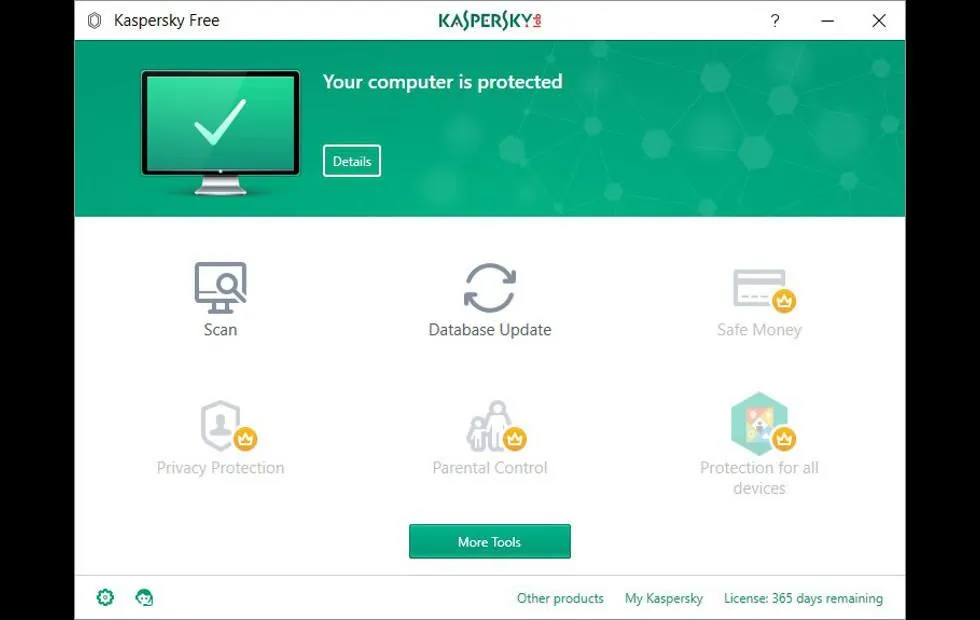 One of the major runners for the basic function group, Kaspersky free is made for the people who want their antivirus to do no more than the job it is designed for. With all the basic functions including scanning, identifying, and eliminating the malware, Kaspersky is used by top brands including Topresume for their cyber protection.
A complete no-bullshit software, Kaspersky will be the best free antivirus for your needs if you want an option for VPN use and password management, along with your desktop scanning needs.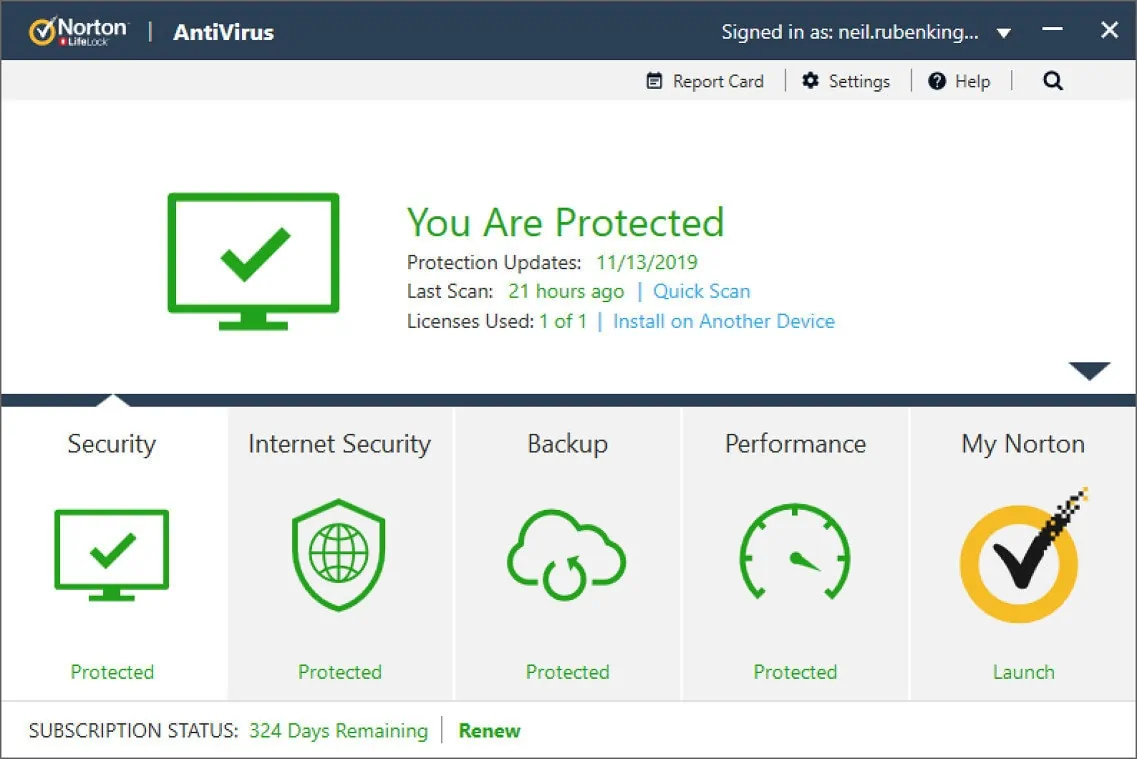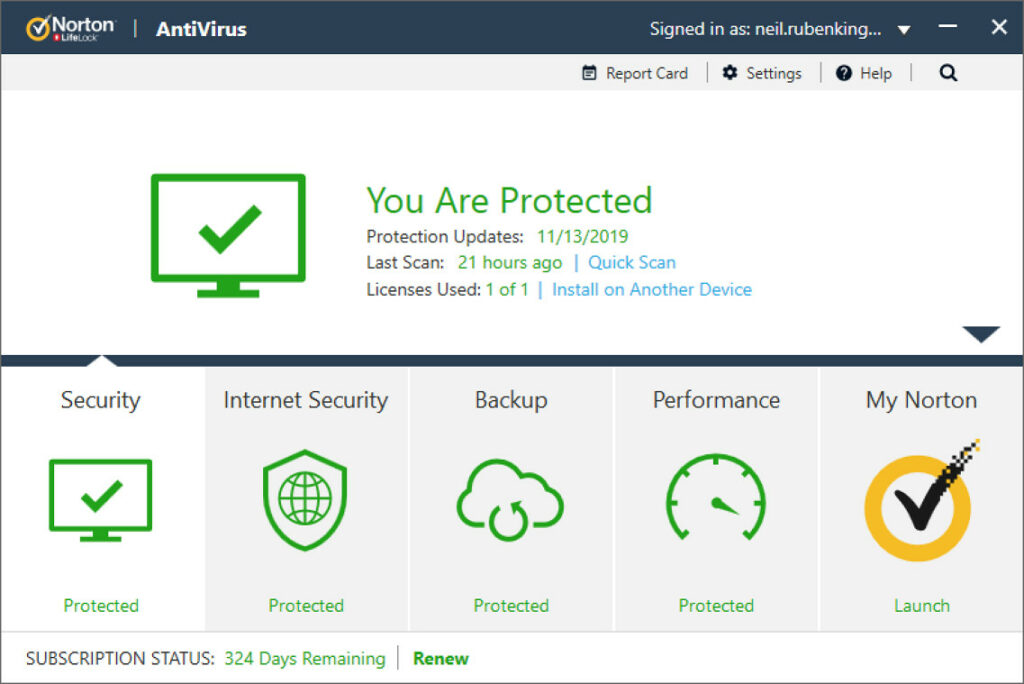 Another staggering addition to the list, Norton Antivirus is considered to be the most-loved antiviral solution for online platforms and businesses for their complete cybersecurity model. With constant malware scans and the behavior studies that this software runs, this is one of the oldest AV software in the market making it a reliable source for many people.
Though originally paid, Symantec has launches Norton's free versions that offer you scan on-demand to find any infections present in your device.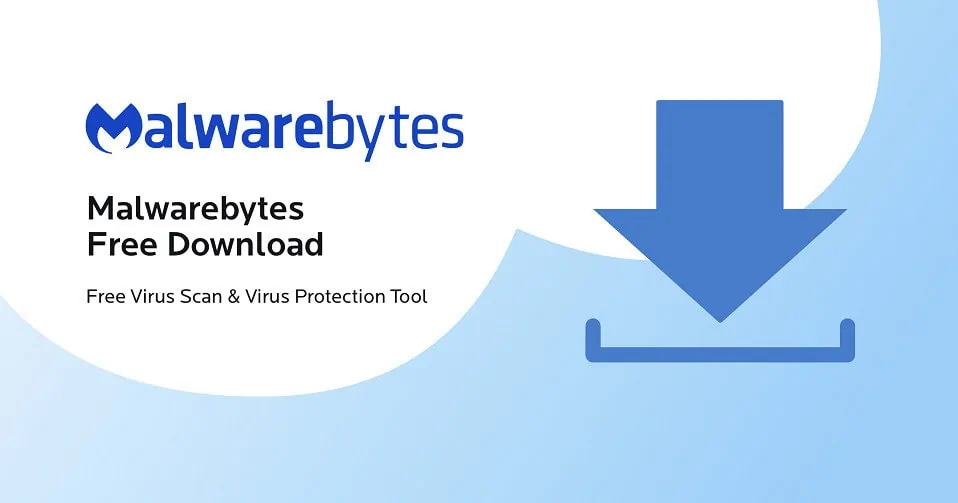 In simple words with the quality of screening of Malwarebytes, it is easy to understand why it is not designed as a free service. However, to make you understand and appreciate the quality, Malwarebytes has launched a 14-day evaluation tool.
Some of the things to consider in this free version are that it doesn't work automatically and would need you to command the cleaning and elimination process. However, with the effectiveness with which Malwarebytes functions, it gets the job done.
Another aspect to consider before selecting this is the free version will not help you in the elimination process as the others on the list.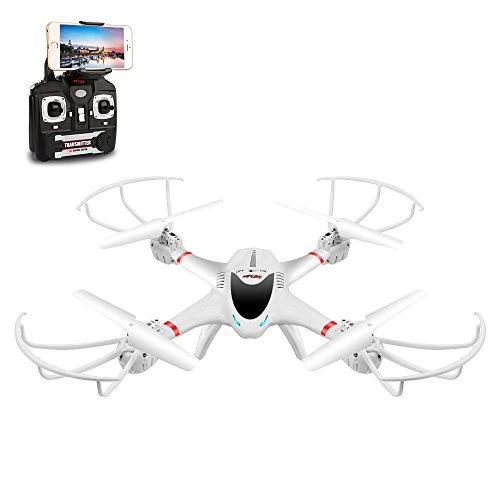 One of the most reliable and effective tools for the protection of your system, Avira Free Antivirus is one of the best solutions for small business and personal computer needs.
Compatible with Mac, iOS, Windows, and Android devices, Avira Free Antivirus comes with a user-friendly interface which makes it easier to work with this.
Along with that, Avira Free Antivirus stands a quiet worker that doesn't disturb your device's output level or speed. An extremely successful device in the identification and elimination of malware, Avira Free Antivirus has earned its name in top free antivirus solutions.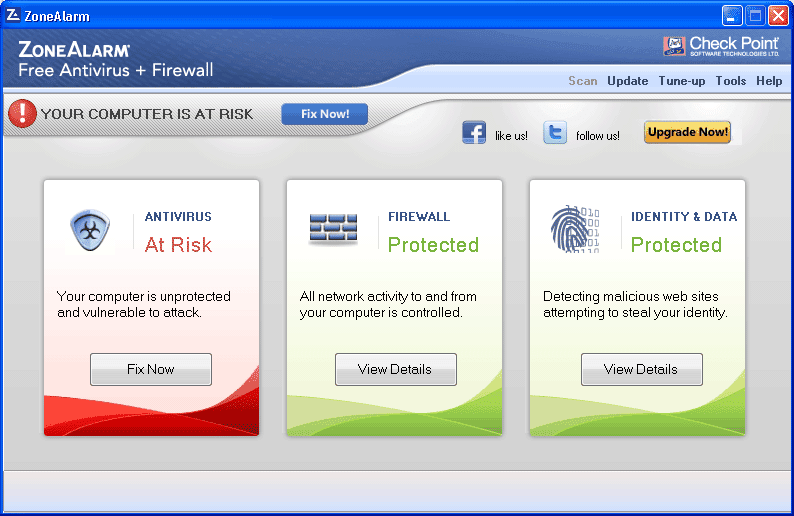 One of the latest additions to the list of the antivirus solutions, Zone alarm by Checkpoint is claimed to be one of the most advanced protection systems with a reliable bank of users assuring the full care of your system.
Blocking any malware from entering your system, Zone alarm by checkpoint works to protect your files and secure your digital identity.
Since Checkpoint was already a forerunner in the field of hardware firewalls, the Zone alarm by checkpoint does have some of the similar features. However, there are some experts that suggest that since Zone alarm is mainly a software firewall, it would be best to use it with another antivirus software for better protection.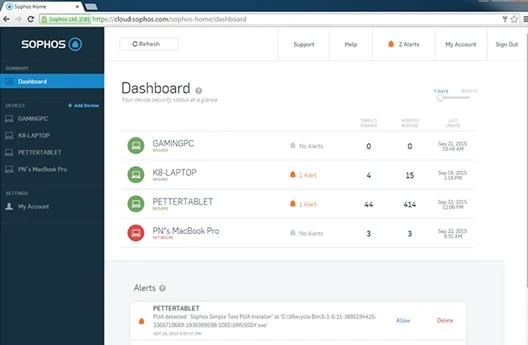 As is suggested by the name, Sophos Home is an antivirus solution that works mainly in the protection of many devices mostly used by a single-family unit. A firm data protection platform, Sophos Home's free version can protect up to 3 devices and the paid version can support up to 10 devices.
Conclusion
With a constant threat of viruses or malfunctioning of your computer, in today's world, it is getting more and more important to find the right antivirus software for your protection. So, in 2020, which of the above software do you think is the best for your needs?