Making videos look professional yet creative is not an easy task. However, with the help of video editing software, you can add special effects to make your video look appealing. To conduct professional video editing, you would require the best video editing software that you can use to access its premium features easily.
In this article, we will mention various free video editing software that you can explore and utilize while conducting video editing flawlessly.
1. Doratoon
Doratoon is one of the popular video editing tools through which users can create special effects and animations in their videos. You can add unique elements to your videos by adding animated characters through Doratoon and can blend them into your videos through special effects. It also offers other basic and advanced features that you can utilize to eradicate flaws from your videos.
Key Features
This tool contains more than 100 million stock templates that you can use while editing your video.
You can use built-in animated characters to add flawless animation to your videos.
It contains advanced features like motion graphics through which users can add natural movements for their animated characters.
While creating animation effects in the video, you can use built-in props for more enhancement.
You can add subtitles to your videos professionally through this tool.
Pros
It contains built-in design templates that you can explore before editing your video.
It has a free trial option for beginners to explore the editing features easily.
Con
This editing software has a slow speed in syncing text with the dubbing of the animated character.
2. Biteable
Biteable is a free video editing software that comes with a delightful interface for the users. It contains several options to edit videos that can make them appealing and professional. Users can use this platform to create and edit educational, training, and business-related videos. Hence, this tool provides a cost-effective approach to creating exceptional videos with a few clicks.
Key Features
You can add different layouts to your videos for a unique and artistic look.
Users can explore different color schemes for adding text overlays to their videos.
You can add music tracks to your videos and can edit them accordingly.
You can create explanatory videos through this tool by adding images, effects, and animations.
It provides assistance by asking about the video type and purpose to give the user relevant suggestions.
Pros
It has a built-in library of pre-made templates and scenes that can be used for your videos effectively.
The subscription plan is relatively cheaper than other video editing tools.
Con
The processing speed of the interface needs improvement as it can be slow at times for video editing.
3. Canva
Canva is an exceptional free video editor that promises perfect results through its unlimited features. You can eradicate the flaws in your videos by adding appropriate brightness and other enhancement features. Moreover, you can add sound effects to your videos to make your work more engaging for the viewer. Thus, you can explore multiple features in Canva to make your videos look aesthetic yet professional.
Key Features
Canva offers various filters that you can apply to change the color pattern of your videos.
You can combine multiple videos in this tool and can combine them to make a single clip.
You can add video transitions to make your video look smooth and seamless flawlessly.
You can add and remove backgrounds from your videos through Canva to add more dimension to your work.
Pros
This tool also includes a converter that enables the user to convert videos to another file format.
You can collaborate with your teammates through this platform and can execute real-time editing.
Con
It's not a vector-based tool, so this tool is not ideal for adding graphics to the videos.
4. Powtoon
Do you want to use an excellent video editor? Powtoon is one of the famous video editing software that helps individuals to unleash their creativity. It contains professionally designed templates so that users can get inspiration from them before starting editing their own work. Also, the user interface is simple and organized, which can offer you a delightful environment for video editing.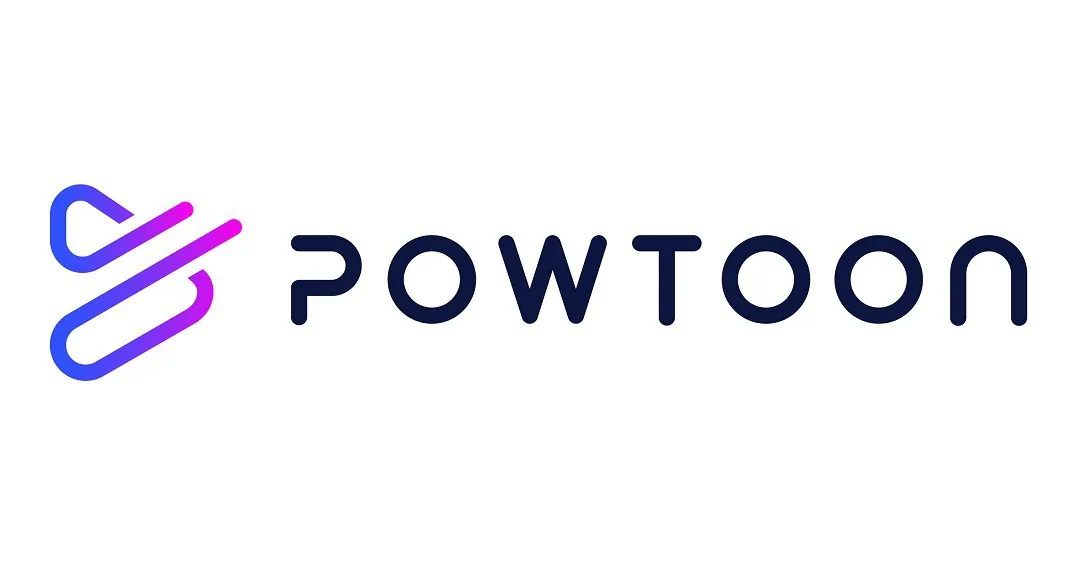 Key Features
You can correct the frames of your videos by resizing and cropping.
You can create the animated characters and can modify their look through outfits or accessories of your choice.
Users can add logos of their brands on their animated characters for videos to conduct effective brand endorsement.
It has a screen recorder through which users can capture recordings of their screen activities easily.
You can also add infographics for crafting a tutorial video.
Pros
The user interface of this tool is simple and cluttered free that can help beginners with video editing.
It offers vibrant transition effects that can enhance the quality of your video file.
Con
This tool has limited video file format support, which makes it less compatible.
5. Animaker
Animaker is a simple yet efficient editing software free. With a few clicks, you can design your video by accessing its premium features. You can zoom in and out on your video through its basic editing options without losing the high quality of your project. Moreover, it offers other interesting tools such as Character Builder to add more artistic elements to your videos.
Key Features
You can trim or split your videos to get rid of unwanted parts.
You can rotate your videos with a single click and can adjust their size preferably.
You can add animated characters in your videos along with creating their facial expressions.
After selecting its pre-made template, you can add your customization before exporting the video.
It has an auto lip-sync feature so that your animated characters look more natural and engaging.
Pros
You can upload high-quality videos on this tool up to 4K resolution.
Users can overlay their videos with text, images, GIFs, and stickers.
Con
The quality of the edited video is not impressive in cheaper subscription plans.
6. Animoto
Animoto is an online free video editor that comes with various key features. It helps the user to fulfill the purpose of their video by understanding the main demands of the genre. After creating your captivating videos through this tool, you can upload them across various social media platforms like YouTube, Facebook, and many more. Thus, it is the best editing software for anyone who is looking for an online video editing platform.
Key Features
You can create and add watermarks to your videos to prevent copyright issues.
It includes more than 40 fonts that you can use to add text boxes to your videos.
You can change the aspect ratio of your video, such as from vertical to landscape, with a single click.
You can instantly download the editing videos from this online tool without any limitations.
After creating your brand logo in this tool, you can save it with the same color and font for future use.
Pros
This tool allows users to create 720p videos in its free version.
You can add voiceovers to your videos by recording and editing them on this app.
Con
The options and features for customizing the designs are limited.
7. Renderforest
Renderforest can improve the quality of your videos through its premium features. You can create intros, outros, and ads through this tool without installing additional software. Moreover, you can upload and create unlimited video projects on this free video editor and can access its various subscription plans for your usage.

Key Features
This tool offers 30GB of storage so that users can save their work on this tool easily.
You can export videos in HD1080p flawlessly across other platforms.
It has a collection of stock videos, photos, and presets that users can access instantly.
It offers branding guidelines so that you can design your logos professionally.
You can access its unlimited collection of color pallets that you can apply to your videos to add depth.
Pros
It does not disturb the user with ads or bugs and constantly improves its main interface.
You can export your work project in other formats as well, such as PNG and PDF.
Con
The free version of this tool adds a watermark to the edited video.
8. Vyond
Vyond helps people to tell their visual stories in a unique way. With the help of this editing software free, you can add more depth and meaning to your videos without putting too much effort. Moreover, it offers a good response speed that assists the user in conducting video editing without affecting their workflow.
Key Features
It contains royalty-free music, which means you can music tracks to your videos without copyright issues.
This tool includes pre-made backgrounds that you can instantly fit into your videos.
You use enhancement tools to add sharpness and shadows to your videos.
Users can either import video content on this tool or can begin from scratch efficiently.
For voiceovers, you can use a professional voice from this platform conveniently.
Pros
This tool is a well-trusted platform as it ensures complete security and privacy to its users.
It has a huge asset library such as props, charts, and graphs that you can use during video editing.
Con
Some animation transitions leave a jerky impact on the video that can look unprofessional.
9. Doodly
Doodly free video editor is designed in a way that motivates the user to craft animations and drawing for their videos. You can create several whiteboard videos through this tool and can sketch the illustrations flawlessly. You can improve your drawing skills through this tool and can display your skills in the form of a video.
Key Features
This tool includes tons of pre-made doodles that you can apply to your videos with a single click.
Users can manually draw doodles by accessing the Doodle SmartDraw Technology.
For your video, you can use both male and female hands along with choosing their color and sizes.
You can record your own voiceover through this platform and can sync it with drawn doodles precisely.
You can also import any other professional voiceover to this tool and can later sync it with your video.
Pros
It has several music tracks for every genre that you can explore to apply according to the theme of your video.
You can export your video animations from this tool in MP4 file format in every size up to 1080p quality.
Con
To add images to the videos, the supported formats are only JPEG and PNG.
10. Adobe Express
Adobe Creative Cloud Express is one of the best free video editing software that has come up with advanced upgrades for professional users. It offers vibrant templates and themes that you can apply to your videos with a single click. By using its built-in themes, you can enhance the colors and shades of your video to a great level.
Key Features
The paid version of this tool offers 100GB of storage.
It has an advanced option for file conversions.
You can resize your video according to the social media aspect ratio precisely.
You can create thumbnails for creating your YouTube videos.
You can change the texture of elements in your videos with its promising effects.
Pros
You can add appealing design elements, icons, and backgrounds to your videos with a few clicks.
You can remix the graphics and can add overlays to the videos for a creative look.
Con
After performing certain editing actions on this tool, unpredicted menus show up on the screen resulting in creating disturbance for the user.
FAQs
Which systems do these software support?
Every mentioned tool is online that can be easily accessed from any major platform like Windows, Mac, and Linux through the browser.
Which software offers a free trial?
Every software offers a free trial but only for a limited time. Also, some tools add their watermark on the video in a free version.
How to choose the best video editing software?
To choose the best video editing software, you must pay attention to certain key features that any user would need. For instance, the software should be able to add text overlays, transitions, and effects to your videos. Also, the software must include enhancement options to trim, crop, and resize the video instantly.
Conclusion
Videos have the ability to engage and impact the viewer instantly. However, if you want to make an impact on your video that can appeal to the audience, it should be edited flawlessly. In this article, you can find many best free video editing software that you can access online for conducting professional video editing.