Top 10 Best test Management tools will be discuss in this article. Because of the current situation, where applications must be generated faster than ever before due to time restrictions, testing processes must also be accelerated. On the other hand, maintaining software quality in the market is critical. As a result, test managers must be more efficient and successful in their testing operations. The open-source test management software has a restricted set of functions. Whether it's developing test cases, collecting test requirements, running tests, or updating teams on testing progress, a test management solution is essential. When documenting these data, even a minor issue can have disastrous effects for the project.
Top 10 Most demandable and Best Test Management Tools In 2022.
Top 10 most demandable and best Test management tools are explained in this post.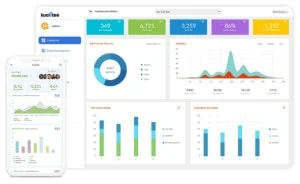 Kualitee is one of the best test management tools available, effortlessly covering all test management criteria. It allows users to create thorough test strategies, compose test scenarios, create and execute test cases, and develop them. Kualitee provides an interactive interface for convenient job management because the test cases are reusable. It allows you to manage many test cycles and customise profiles in a model snapshot to assign roles to collaborators. It is made up of APIs that standardise test case management.
Some of the key characteristics include: • It has a mobile app; • It can track issues and handle test cases effectively.
It generates test reports that are relevant.
It can work with third-party tools.
The dashboard is user-friendly.
Monthly cost is $7.
Free trial version for 15 days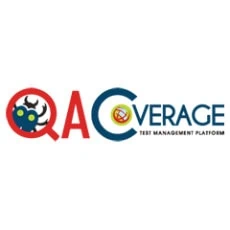 The second company on the list is QACoverage, which offers test management software for advanced STLC workflow management. This useful tool boosts test productivity and is quite useful. Users can use tools like Test Design, Defects Management, Requirements Management, Test Execution, and backlogs to better control and manage the present QA process.
Test requirements can be controlled, monitored, and defined, to name a few capabilities.
You may import and export test cases, functional specifications, and business requirements.
All criteria can be added, changed, or removed as needed.
A static testing procedure can identify the faults.
A centralised web-based server may quickly access the test case repository, and the test cases can be aggregated and posted to Excel.
Test Case Manager is $99 per year, and Application Lifecycle Manager is $199 per year.
Yes, there is a trial version.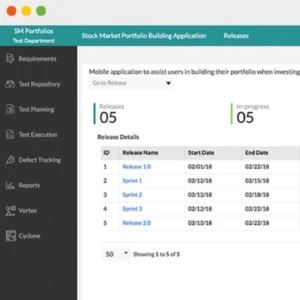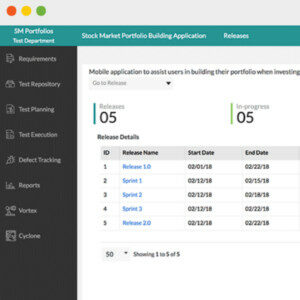 Zephyr is a great test management solution that is utilised by agile teams all around the world. It enables organisations to remain adaptable when it comes to app development and make modifications as needed. This software provides for cloud deployment and third-party integrations.
Users may combine Zephyr with Bamboo, JIRA, and Jenkins, among other things.
The dashboard is user-friendly and offers comprehensive insights.
No yearly commitments are required.
Test cases can be deployed on the Cloud, Server, and Data Center.
Monthly cost: $10.
Yes, there is a trial version.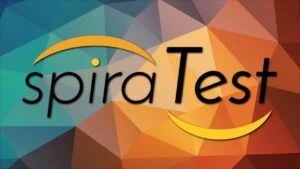 If you're looking for a test management software, SpiraTest is a good option. This programme provides quality assurance solutions and manages all bugs, issues, and test requirements in the same environment. Users can create solutions to get the most out of test management and leverage the traceability function from start to finish. Also check Software Tools For Linux
Manage test cases is one of the most crucial functions.
Testing Automation
Keeps track of bugs and issues
Documentation options
Pricing: $5319.99 for 10 users for the first year, then $1399.99 every year after that.
Yes, there is a trial version.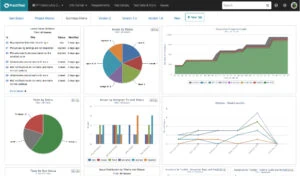 Practitest is a comprehensive test management platform that gives all Quality Analysts a common ground. It adds transparency to the entire testing process and improves comprehension of the test cases and efforts.
The following are the key features:
Technical assistance is available.
Interactive dashboards that generate reports
Allows QA to execute product Rescue tests.
Works with third-party tools such as bug trackers, robust APIs, and other automation tools.
Monthly cost is $39 per user.
Yes, there is a trial version.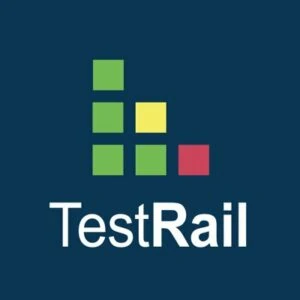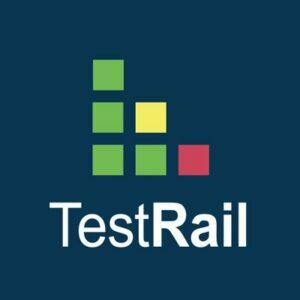 Once I've gotten halfway through the list of test management tools, I'll move on to TestRail. This programme aids in the management and organisation of test cases, as well as the retrieval of real-time information and insights on a testing module. The reports are quickly created, making it simple to analyse and increase productivity and delivery. Also check Maltego alternatives
Individual test cases may be easily tracked, which is one of the most significant benefits.
An analytical tool can be used to track progress.
The work of the team may be tracked.
Cloud-based solutions with easy customization are available.
$34 per month per user
Trial Version: A 14-day free trial is available.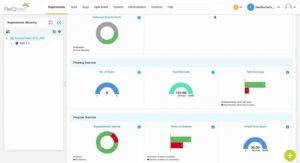 Let's take a look at ReQtest, which is one of the few cloud-based test management tools available. This programme can assist QA teams in managing all test priorities, even if they are working from home or in different locations. ReQtest also covers all testing problems and provides for interaction with other tools like as JIRA to track testing results.
Instantly report bugs is one of the most significant aspects.
Use customised forms to improve test cases.
Provide a dashboard with real-time insights to increase productivity.
Reports that include built-in charts
Monthly cost: $45
Yes, there is a trial version.
If you want a test management programme that can be linked with JIRA and other automation tools, you should go with qTest. This tool offers superior QA and Agile team solutions. It is the most user-friendly programmes available, with scalable solutions that make the entire process more efficient, faster, and straightforward. Also check best SAP alternatives
Users can execute test cases, which is one of the most significant aspects.
Defects can also be tracked.
Third-party software integration.
Test Cases Repository
Contact for pricing.
Yes, there is a trial version.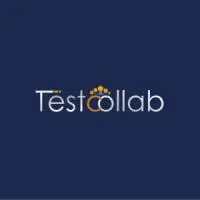 As we almost the end of our list of the best test management tools, we have Test Collab, which is one of the most user-friendly tools. The ability to integrate with all test automation tools and bug trackers is the tool's most essential feature.
Other features include: • Time tracking • Test plans
Tests are scheduled
Control Requirements
The cost is $29 per month.
Trial version: For a team of three users, the full version is accessible for free.

This product is not a test management programme, but rather a JIRA add-on called TestFLO. It integrates a complete test management technique into JIRA thanks to a reusable test case repository. It has a flexible configuration for agile teams and projects, as well as perfect integration. It can also be used in conjunction with Continuous Integration tools like as Jenkins, Bamboo, and others.
The following are the key features:
Traceability
Keeps track of test results
Use JIRA to manage Agile tests.
On-Demand Pricing
Yes, test version.
This tool is no longer available.
The Last Word On 2022's Top 10 Best Test Management Tools
The ten best test management software options for Quality Analysts are shown below. Because these apps have so many diverse features, picking one as the best is impossible. Users must choose which software they want based on the characteristics they desire.
Join the conversation on Facebook, Twitter, LinkedIn, & YouTube. Please leave any questions or recommendations in the comments below. We'd be optimistic to respond with a solution. We publish tips and techniques as well as solutions to common technology