As they say Business is Business, and in this, you try to save every penny that you earn. The simple reason is that more money in hand means you have extra space to play or save. And if you are dependent on financers, you will need the least to run after them for more capital. Technology development has played a massive role in accelerating procedures and processes. It not only saves time but your invested capital. You can now use automated tools but picking the right tools is a must. You should be updated with the latest technology and then invest more time and money to enhance it. Especially young entrepreneurs are expected to know about all the essential business technology tools to make the best use of them for their businesses.
Business Technology Tools and Devices
You will come across many tools to help you with operating a business smoothly. Here is the description of essential Business technology tools that will help you reduce cost and save time. And the devices for them can be purchased according to your business needs. You can procure the best equipment on satisfactorily analyzing your requirements. As the target is to save you can use the option of online buying through online discount codes for some of your procurement to save even more.
1. Task Management Tools
Task management is more than a to-do list maintenance. Keeping records via tracking tasks from beginning to end, delegating subtasks to teammates, and setting deadlines. This is to make sure projects get done on time. Many task management software has been developed to empower teams to work more productively and efficiently. If you do not have one, it will harm your business as you will lose all work records. Keeping the record digitally helps save time and also reduces manpower costs. You need not hire anyone to take care of the tasks going around.
2. Email and Social Marketing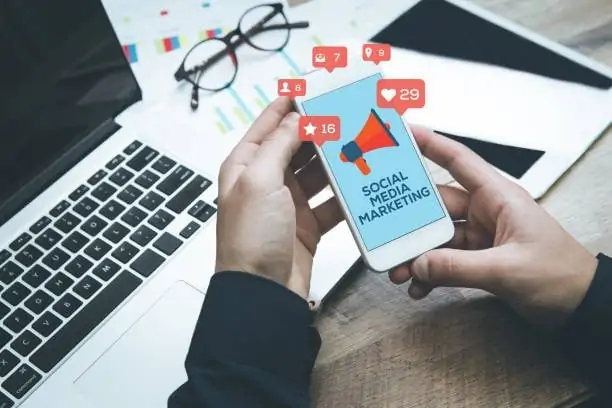 A great tool for marketing and exposure of your business. It saves costs to your businesses. If you opt to go to do it only offline or without the help of any technology will make you spend more. Having the same done online will help save a lot of money. This tool will help you send regular updates to the email subscribers. It would not have been possible to send such information manually.
3. E-Signature
Due to Covid-19, working from home is becoming a common norm. And people are working across the globe through the boundaries, people from different cultures are working for a vision together. Therefore there arise situations like the signing documents in which signatures are needed. Due to technology growth, it has become a lot easier, and with the help of E-Signature tools, this work can be completed in a couple of seconds. There are E-Signature tools that also send alerts with regards to signature pending.
4. Social Media Scheduling
With such tools, you can save time and post regular marketing campaigns automatically. You need to put in the required details and set the time to run the campaign and the rest will be done by the tool itself.
5. Scheduling Meetings
Many software is available to help out in this. You can schedule or set up a meeting. The time of both individuals should be matched and agreed upon mutually.
6. Customer Relationship Management
These are a must for any Customer-oriented Company as it helps tedious browsing process through research to find the correct details of the required customer. You can gain and retain customers by using any of these tools smoothly and reliably. This definitely is amongst the essential business technology tools that cannot be overlooked.
7. File Sharing
When doing business, this becomes like a common mandatory requirement to share some files with your business partners or investors. As sharing files manually is very cumbersome, you can mail some, but some files are too big for emails. Here you can use cloud technology or other online drives facility to store your files in a common folder or send them to their online drive. You can easily share big files with your clients and investors and they can reciprocate the same.
8. Phone Tagging
A fantastic tool that can be used to convert the words exchanged on a phone call into a written format. And then these texts can be sent to anyone via e-mail. God tool for small businesses owners as they don't have to spend enough money on recruiting people who can do this.
9. Hiring Process
Due to the online interactions that have become so easy due to technology, you can save so much time and money by going for an HR Software tool that can do everything from doing job analysis to Interviews to onboarding, Orientation and induction by itself intelligently. But you need to procure a multi-functional HR software tool if your Company is on the growth. If you reckon; in today's dynamic working environment this is the most essential business technology tools that you could procure.
10. Networking Infrastructure
It is like the backbone of a Company, Networking helps to interact with groups of people to share information and documents, to store information, and to communicate within the company. It also authorizes computers to share information through defined protocols. Also helps a printer or a storage device to connect. Networks can either be restricted within an office or connected among numerous offices even outside a location, city, or even a country. Networking is integral to build relationships with colleagues and peers.
11. Accounting System
One of the most important business tools, again a backbone status. Accounting systems are softwares' that enables businesses of any size to manage their expenses and revenue. These Accounting  software's are easy to set up and maintain. On the other hand, bigger companies use SAP Business which is a humongous software.
12. Inventory Control System
An inventory control system handles all sorts of inventory for the business. Good for precise tracking, stock, updating the system with regards to new inventory, and maintain accurate records.
Final Words
The types of business technology tools mentioned above are the most common ones used by every important running small to medium business enterprise. You should analyze each of them to know what is required by your entity and take the necessary steps to make it a smooth functioning organization.