So, you have decided to go out on your own and launch your own business? Whether it has been the global COVID-19 pandemic, which has forced you to finally go out on your own, or whether it was just time to find your own feet, you have an exciting and challenging time ahead of you!
There is a ton of work that needs to be put into getting your own business off the ground, and many vital elements that you need to get in place first. It is important to get all of this groundwork set up from the very start as the potential of possible failure is incredibly high in start-ups.
In fact, it is even more than you think. Statistics show that 50% of new businesses fail within the first year, and 90% in the years to follow. We know that is a very high number. But, don't let it discourage you. Rather, it should encourage you to work smarter and harder on your business and find out the best practices of running a successful business.
We decided to put together our list of absolute must-dos when kicking off your new business and what you can do to start off your new empire on the right foot.
A Decent Data Protection Solution 
We cannot begin to stress the importance of having this in place when you get started on your business. If you already have a functioning business and don't have this in place yet, get to it now!
The fact is, there are a plethora of digital threats that could absolutely destroy your business within a matter of hours. In fact, the chance of cyber attacks has significantly increased during this time, due to more and more people working online and from home.
So, you will need to take a proactive stance in protecting the integrity of your data and information in your business. Data privacy, especially when it comes to the protection of your clients and customers' information is absolutely crucial. If your company is attacked, and this information is stolen, you could lose millions of dollars in your business.
Make sure that you have the proper protection in place to block any attacks. You will also need to back up all of your data and information and keep your vital information in a server room that is access controlled. It is important to train your staff on cybersecurity measures to prevent any sneaky attacks coming from inside your company. In fact, we found this guide by Prolifics on GDPR very helpful, expanding on data protection and security for you.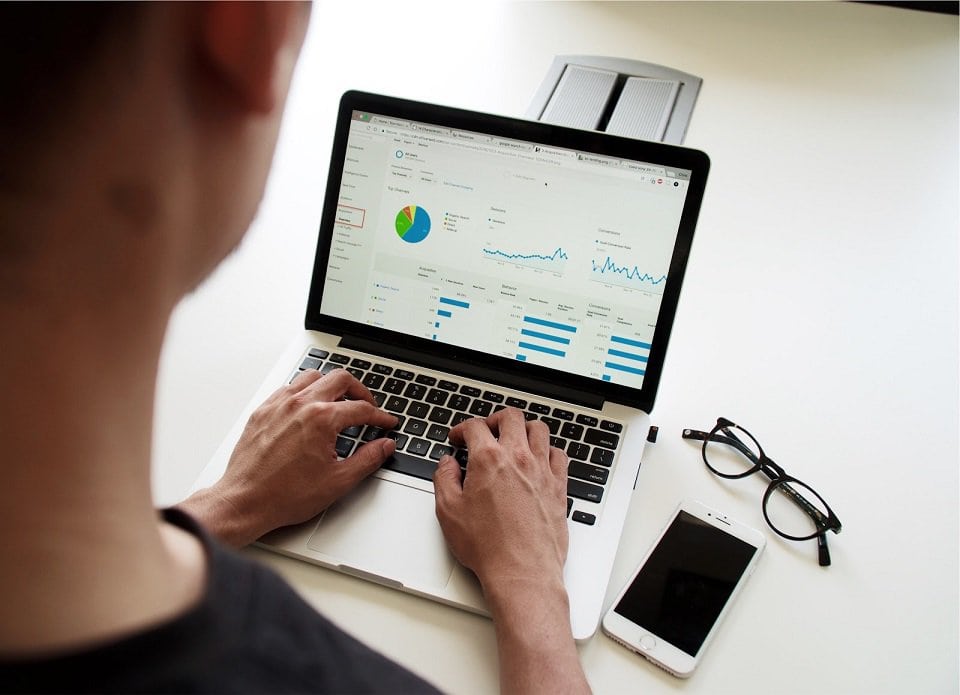 A Solid Marketing Strategy and Budget
The fact is, most small businesses simply do not put enough effort and budget into marketing. In fact, research shows that 47% of entrepreneurs handle the marketing by themselves to save costs. In addition, 47% of small businesses only spend under $100,000 on digital marketing a year.
This is usually at the expense of the business in general, as the role of marketing is pivotal in establishing the companies standing in the market. So, if you are kicking off your new venture, we highly recommend that you spend some time (and money) on your marketing strategy.
If you absolutely have to do it yourself and have a minuscule budget to work with, it will be worth your while learning as much as you can about digital marketing. A solid content plan, together with some savvy digital skills can launch a successful marketing campaign that will see you over for a few months.
There are a number of free or low-cost platforms that you can work with to not only create the right content, but to share it, promote it and make sure that you are generating the right traffic to your website. Once you start getting this traffic coming to your site, you can start working on converting it to paying customers.
When starting off, focus on creating informative and insightful content that will actually empower and educate your customer. Share it on all of your platforms, to affiliates, and create regular email blasts. This will help you establish yourself as a trustworthy leader on the market.
A Fully Optimized Website 
Let's add on to what we mentioned above. The need for an optimized, professional site. Whether or not you are an eCommerce site, having a website is now crucial in businesses across the world. Not only can you attract a new demographic of customers that you have never been able to target before, but you can convert them to loyal, paying fans that come back for more repeatedly.
We encourage you to spend some time on your website, and optimize it to make sure that your customer journey is streamlined and perfected from the second they enter your site. Does your site convey your brand and your messaging? Do you have storytelling content that is also optimized for SEO on your landing, product and blog pages?
You will need to go through your site in detail. Ensuring that your site does not take too long to load, for example, is critical in making sure your bounce rate remains low. You will lose a potential customer if your site is taking more than 4 seconds to load a page. Create a checklist for yourself:
Are your images simple, appealing and the right size?
Do your CTAs generate clicks? Are they simple and catchy and appealing to visitors?
Is the content on the page simple, informative and does it tell a story?
Do your product pages have all of the relevant information on them that a customer will want to know?
Does your site have the right keywords to get ranked on Google to make it easy for a visitor to find you?
Last Thoughts 
The ultimate piece of advice that we want to give you is to keep your customer in mind at all times. Creating a customer journey, which includes every single touchpoint in your business, will keep bringing them back for more, no matter if they are being introduced to your business from a Facebook post, or in person at your brick and mortar store. They will also need to feel safe and protected and that their personal data and information won't ever be distributed or stolen. Once you have these in place, you will have more time to work on growing your business to the empire that you dream it to be!