Although most entrepreneurial minds wish to start an eCommerce business, they remain hesitant to do so because of certain myths. There is a false impression that an online store demands you to manage everything from keeping an inventory to managing warehouses, logistics, shipping, and post-sales customer care. All these hassles make even the brilliant business minds go skeptical about the venture, worrying about the massive investment required to acquire all these capabilities in-house.
However, this is not all true. Today, you can run a full-fledged online store easily without managing an in-house inventory. In fact, the eCommerce business in today's time is quite straightforward. Some B2B connections and good multivendor marketplace software are all you need to fit right into a profitable eCommerce business model. We will talk about the software solution as we advance in the article because all three ideas that we are going to discuss below require a little customization based on the business model you select. So let's get going.
Start a Dropshipping business
Dropshipping is an adaptation of the multi-vendor marketplace model that allows a dropshipping business to sell without an in-house inventory. If you know how to start dropshipping, it could be one of the easiest eCommerce ventures on the planet. You just need to get in terms of a good dropshipping supplier. The supplier could be anyone from a retail vendor to a distributor, wholesaler, or manufacturer itself. The dropshipping store (your site) simply acts as an intermediary between the supplier and the customers. They will manage everything from shipping to inventory and logistics.
How dropshipping works?
Dropshipping store: You will build an eCommerce store using dropshipping-based multivendor marketplace software.
Suppliers: You will find a supplier(s) who can provide the products you want to sell, and list the products accordingly on your site. Most of the time, you can use a dropshipping supplier API that will synchronize suppliers' listings on your site.
Orders: Customers will find your site, place orders, and you get the payments. The orders are transferred to the supplier with all the product and shipping details.
Fulfillment: The supplier sends the product directly to the customer with your company's branding and packing standards. Although the supplier fulfilled the order, the customers think it's from you, not the supplier. That's why they would contact you for any customer support, not the supplier.
Earnings: You get to keep a portion of the payment as per your contract with the supplier, and transfer rest to the supplier. The earning could be through commission or margin between the wholesale price and retail price of the product.
Pros of dropshipping business
Business without inventory: You won't have to manage the inventory and other costs associated with it.
No shipping hassles: You don't have to manage the shipping and associated expenses.
Low investment: It's a low investment startup. Most of the costs are associated with acquiring cutting-edge technologies for automating most parts of the entire circle. Luckily, there are many affordable technological solutions available, which are ready-made and deploy very quickly.
Low risk: Since you are just investing in the technology and business relations, risks such as unsold inventory are not there. You can start low with a few suppliers, good and affordable website solution, and niched products.
Cons of Dropshipping Business
Low-profit margins: Since suppliers manage everything, the profit margin for a dropshipping store is not much. In a traditional dropshipping setup, you can make at most 10-20% on your orders.
Customer support: Most of the time, you have to manage customer support. However, you don't have control over the fulfillment, so customer service management could be a pain if your supplier is not maintaining the quality of products.
Inorganic boost is limited: Since you don't get a bigger margin, you can't expect yourself investing significantly in Ads and promotion of your business.
Harsh competition: Since it is one of the easiest business ideas, expect that everyone else is also using it. It's going to be a very competitive undertaking. In fact, the same suppliers would be fulfilling orders for multiple dropshipping stores like yours. Therefore, it's tough to maintain exclusivity in your business.
Unreliable suppliers: It's not easy to find reliable suppliers whom you can trust for maintaining quality standards in everything from product-quality to on-time fulfillment and a steady supply of inventory. There have been cases of fraud with dropshipping businesses. You have to be very careful about finding dropshipping suppliers for your business.
Overall, dropshipping can be a lucrative online venture if you know your ways around it. It's a quick startup but takes some time to establish your brand in the market. With proper SEO and marketing, you could achieve success in low investments. However, you have to be strategic about your contracts with the suppliers. Invest most of your time in finding reliable suppliers, and you can rule the market.
Use a Third Party Logistic Company (3PL)
Also called as 3PL, a third-party logistics company can manage three things for your business:
Storage of your inventory
Shipping Orders/Returns
Customer support (not all 3PLs)
The difference between dropshipping and 3PL model is later don't supply inventory. You have to arrange your inventory and handover to the 3PL company to manage it for you. Most of the time, they also help with customer support and product returns, too.
How does the 3PL Model work?
Platform: You build your eCommerce website and list all the products you want to sell. The supply source of your products could be anything from your in-house manufacturing to products from different wholesalers, suppliers, and manufacturers.
Inventory transfer: You send all your inventory to the 3PL company. The company manages the storage of your inventory in their warehouses.
Orders: Customers place orders on your site. Based on your automation with the 3PL company's dashboard, the orders are transferred to them.
Fulfillment: The 3PL company receives the notification with order details and sends the products directly to the customer with your branding.
Earnings: All the earnings are yours. You just have to pay a monthly fee to your 3PL company for their services. Some 3PL company's charge a fixed monthly fee for managing the inventory besides a portion from each order as fulfillment cost.
Pros of 3PL eCommerce model
No inventory hassles: You don't need to worry about storage of your inventory.
No shipping hassles: You need not worry about the shipping of your orders.
Full control: You have control over the quality of your products and site.
Higher margins: Gives a better margin than dropshipping.
Promotion budget: You can invest the big margin in Ads and marketing,
Cons of 3PL eCommerce model
The inventory is still yours: Although the 3PL supplier is managing it, it still is yours to sell. Therefore, you might have to deal with unsold inventories.
Cost of inventory: The upfront cost of purchasing the inventory in advance makes it an expensive venture than drop shipping or multi-vendor model.
The 3PL model typically follows the traditional, inventory-based eCommerce model where the eCommerce business is responsible for acquiring the products it wants to sell. It's also possible to adopt the multi-vendor model on top, but small entrepreneurs generally avoid it. Since most of the earning in the multi-vendor model come from the commissions, you won't get much after paying out to the 3PL company. Your margins will diminish if you go for the multi-vendor model and 3PL together.
It can work if you charge extra from your vendors for managed services. Amazon does this in its Amazon FBA plans. It allows its vendors to sell their products directly to its fulfillment centers, from where Amazon manages everything else. In return, it charges an extra fee from the vendors. We will discuss FBA in our next section because it's our next business idea for you.
Sell with Amazon FBA
Here is the thing. Amazon uses 3PL as one of the models from its hybrid business model. It has a massive investment budget and it can experiment with things, but you can't. That's where you can avoid the 3PL+multi-vendor strategy (adopt 3PL+inventory model instead), and start selling on Amazon with their Amazon FBA plan. Why would you want to go head-to-head with Amazon, when you can sell on it? Unless, you can afford an investment and infrastructure like Amazon, selling on Amazon is a more profitable idea. As of now, Amazon FBA is one of the most popular ways to sell your products without hassles of inventory-management and shipping responsibilities.
How Amazon FBA Works?
Signup: Sign up for Amazon merchant account and opt an FBA plan for a monthly fee.
List Products: List your products on the Amazon marketplace from your seller dashboard.
Transfer Products: Send your products to the nearest Amazon's fulfillment center/warehouse.
Orders: You receive orders from customers, and Amazon gets the order details, too.
Fulfillment: Amazon manages everything for you: storage, shipping, returns, customer support.
Pros of Amazon FBA
Fully Managed: You don't have to deal with any of the hassles. You just supply the products; they will take care of everything else.
Huge customer-base: Amazon has a massive base of loyal customers. The site gets traffic in millions. You will get instant access to so many customers without spending on website development, SEO, and marketing.
Cons of Amazon FBA
Profit-sharing: Amazon takes away a significant amount of profits you make. Depending on your products, it's somewhere around 15% of your revenues + 10-15% for order fulfillment.
No control: You don't have control over the site. They can terminate the contract at any point. You have to follow Amazon's rules.
Monthly payments: Amazon releases payouts at regular intervals. You have to wait for days before Amazon sends your earnings in your account even after making a sale.
Competition: There are N numbers of sellers competing on the site for the same products. It's not easy to come to the Buy Box.
Selling on Amazon is one of the quickest business ideas in terms of turnaround time. Be advised that the more they manage for you, the more you have to share from your margin. All these ideas possess their pros and cons. It's you who have to decide, how much you can share, how much you can invest, how much you know about how to start dropshipping, what multi-vendor marketplace software is suitable in your budget, and how you are sourcing your products. In short, there are ways to get into the eCommerce business without worrying about storage and fulfillment hassles. You just have to decide, which one works better for your case. Good luck!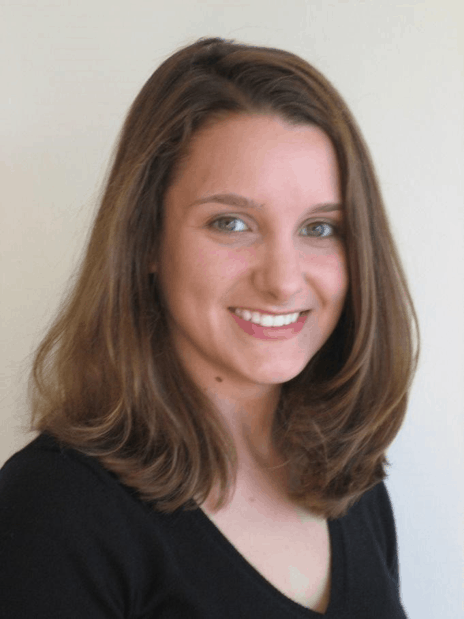 I am a professional blogger, guest writer, Influencer & an eCommerce expert. Currently associated with ShopyGen as a content marketing strategist. I also report on the latest happenings and trends associated with the eCommerce industry.
Follow me on Twitter @Jessicabruc (https://twitter.com/Jessicabruc)